Former Christian Science Church Chairman Indictment Alleges $11.4 Million Fraud; Could Face 250 Years in Prison
The former chairman of the board for the Fifth Church of Christ, Scientist in Los Angeles was arrested on Monday on a federal indictment. The ex-chairman is accused of stealing $11.4 million from the church, and another $34,000 from a private school he worked for.
Charles Thomas Sebesta, 54, stands accused of using church funds to pay for personal expenses, including membership in Disneyland's exclusive Club 33 and a new house. He has been charged with six counts of wire fraud, five counts of bank fraud and two counts of aggravated identity theft.
According to a news release from the Department of Justice, Sebesta used his position in the church to allegedly send payments to fictitious companies, as well as to accounts in his own name and those of family members. Prosecutors also say he allegedly forged another church member's signature on checks to hide his connection to the payments. This activity is believed to have happened between August 2006 and December 2016.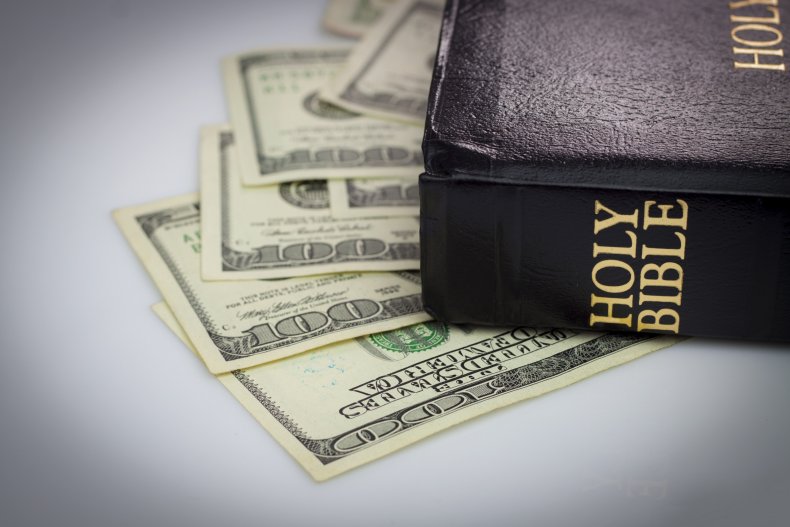 Sebesta is also accused of stealing the majority of the funds from the sale of a church property in Hollywood. According to KTLA, the property in question was the organization's flagship church, the Mosaic Church on Hollywood Boulevard. The Mosaic Church is a building of historical significance, designed by local architect Howard Elwell.
The Fifth Church of Christ, Scientist sold the Mosaic Church in 2008 for $12.8 milion. Sebesta allegedly used over $2 million of the funds to pay for a new home. The indictment claims Sebesta logged these payments as "donations" and payments to fake companies to cover his tracks.
Two years later, in 2010, Sebesta allegedly used funds to buy a membership at Club 33, Disneyland's exclusive club. According to Thrillist, Club 33 costs between $25,000 and $50,000 to join, along with annual fees as high as $30,000. Club 33 is the only Disneyland venue to serve alcohol, and it is a five-star restaurant and lounge. The indictment claims Sebesta used the membership to host entertainment companies, including professional sports teams.
The total amount that Sebesta is accused of stealing from the church is $11,438,213. The indictment also alleges he stole an additional $34,032 from a private high school that employed Sebesta.
Sebesta was first hired by the church in 2001, where he was brought on as the facilities manager. He became the local chairman in 2005. According to KTLA, by this time, he'd already had control of at least five of the church's bank accounts.
If Sebesta is found guilty of all the charges against him, he could face a sentence of over 250 years in federal prison.