Former CIA Agent Accuses Trump of Being a 'Traitor' Who 'Betrayed' America After New York Times Report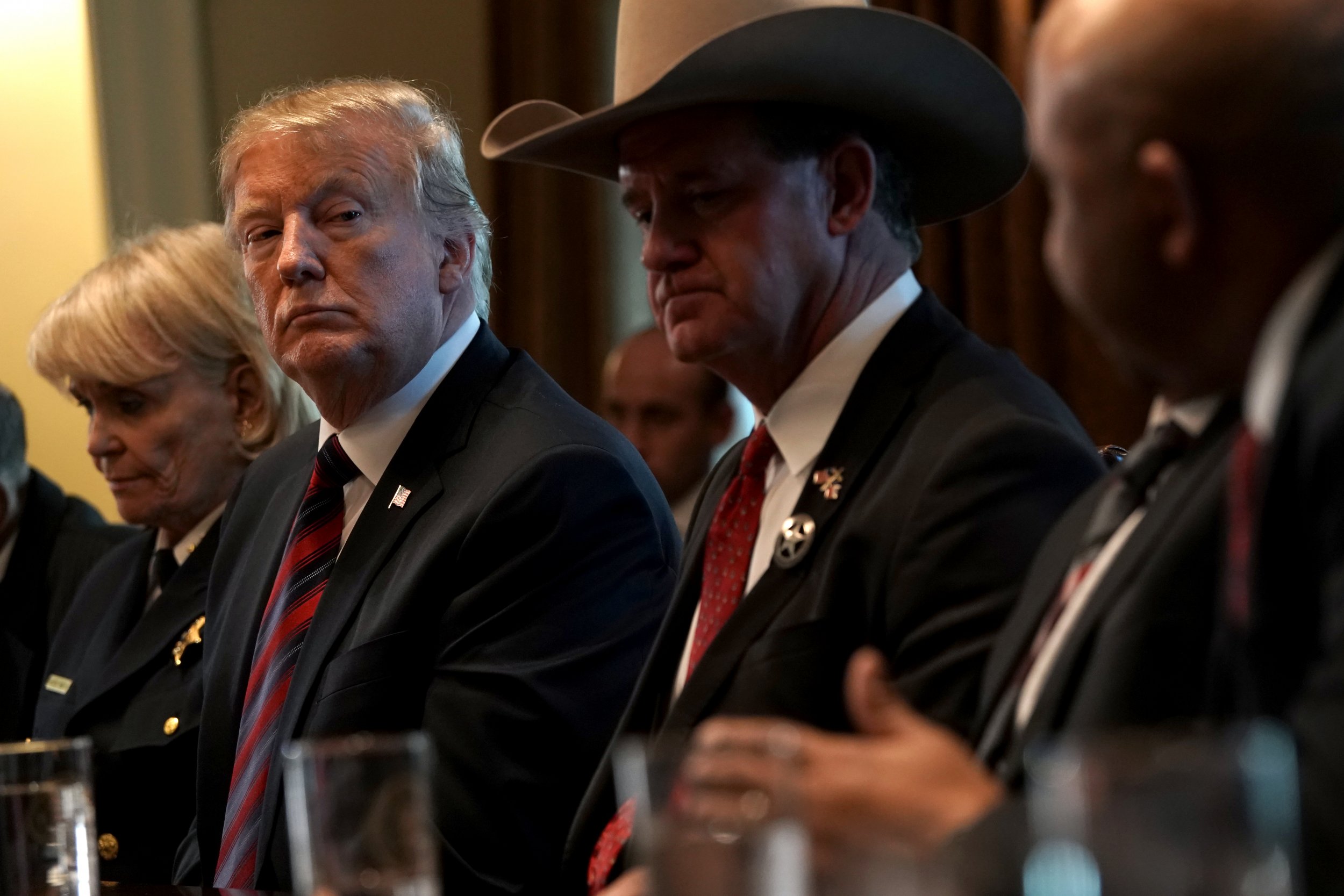 A Former CIA operations officer accused Donald Trump of being a "traitor" who "betrayed" America after the New York Times revealed that the FBI launched a secret probe into whether the president was working for the Kremlin.
In a series of tweets on Saturday, Evan McMullin, who ran as an independent candidate in the 2016 presidential election, pointed out the gravity of the report and asserted that Trump has "betrayed us."
"That the FBI had cause to investigate a sitting American president for possible collaboration with a foreign power against the nation should shock and awaken us to the gravity of our situation. Still, beyond the perception of many, Trump has betrayed us," McMullin wrote on Twitter, alongside a link to the New York Times article.
He added: "I've always been fascinated by traitors. They consider themselves highly intelligent, yet fail to understand how likely they are to be caught. When they are, they become men without a home, having betrayed their countrymen and been used by an enemy. So it will be with this one."
Trump lashed out at the "failing New York Times" and the FBI for launching a probe on him "for no reason & with no proof" on Twitter just hours after the newspaper published a report which revealed that the FBI started an inquiry into whether Trump was an agent of Russia shortly after his abrupt firing of former FBI director James Comey in 2017.
"The inquiry carried explosive implications. Counterintelligence investigators had to consider whether the president's own actions constituted a possible threat to national security," the Times wrote. "Agents also sought to determine whether Mr. Trump was knowingly working for Russia or had unwittingly fallen under Moscow's influence."
In response, the president tweeted this morning: "Wow, just learned in the Failing New York Times that the corrupt former leaders of the FBI, almost all fired or forced to leave the agency for some very bad reasons, opened up an investigation on me, for no reason & with no proof, after I fired Lyin' James Comey, a total sleaze!"
"Funny thing about James Comey. Everybody wanted him fired, Republican and Democrat alike," Trump continued. "My firing of James Comey was a great day for America."
"He was a Crooked Cop… who is being totally protected by his best friend, Bob Mueller, & the 13 Angry Democrats," he added.
White House Press Secretary Sarah Huckabee Sanders called the report "absurd" and claimed that, unlike his predecessor President Barack Obama, Trump has been tough on Russia.
"James Comey was fired because he's a disgraced partisan hack," she said in a statement, according to NBC. "Unlike President Obama, who let Russia and other foreign adversaries push America around, President Trump has actually been tough on Russia."