Former CIA Director Accuses Mike Pence of Lying About Hillary Clinton and Russia During VP Debate
Former CIA Director John Brennan accused Vice President Mike Pence of lying about Former Secretary of State Hillary Clinton and Russia during his debate with Democratic vice presidential nominee Sen. Kamala Harris on Wednesday.
Brennan criticized Pence for touting documents declassified and released by Director of National Intelligence John Ratcliffe this week, which he called a "politicized release," as evidence that the Clinton campaign invented allegations that were later examined during the Mueller investigation into meddling by Russia into the 2016 election.
"In debate, @Mike_Pence lied about handwritten notes of mine from 2016 that referenced unsubstantiated Russian allegation about Secretary Clinton," Brennan tweeted. "Follows DNI Ratcliffe's politicized release of misleading snippets of documents. Russia helped Trump, and continues to. Full stop."
During the debate, Harris commented that "America's intelligence community told us Russia interfered" to help Trump in the 2016 election and is attempting to do so again in the current election. Pence later claimed that Brennan's notes prove that the allegations were created by the Clinton campaign, while also insisting that the Trump campaign had been "spied on" by the FBI.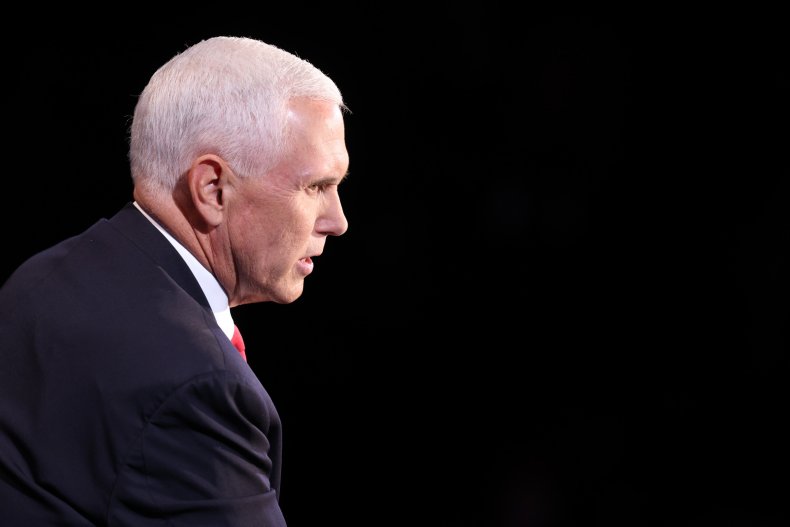 "It's amazing," Pence said during the debate. "When Joe Biden was vice president of the United States, the FBI actually spied on President Trump and my campaign. There were documents released this week, that the CIA actually made a referral to the FBI documenting that those allegations were coming from the Hillary Clinton campaign."
"And of course," added Pence. "We've all seen the avalanche that what you put the country through for, for the better part of three years, until it was found that there was no obstruction, no collusion. Case closed."
Brennan's notes did not indicate that the Clinton campaign was responsible for the Russia allegations, but instead noted that Russian intelligence was promoting the notion that a Clinton adviser had plotted to "vilify" Trump by connecting Russian interference to the then-candidate.
Brennan told CNN in an interview about the notes that there would be "nothing illegal" about the Clinton campaign attempting to "highlight the reported connections between Trump and the Russians."
Department of Justice Inspector General Michael Horowitz's investigation into the allegations about the FBI on the Trump campaign found that the FBI investigation was initiated properly and without political bias or motivation.
In addition, the Mueller investigation into Russian election meddling did not conclude that there was "no obstruction" or "no collusion" by the Trump campaign. Instead, it concluded that there was not strong enough evidence to formally charge Trump or his campaign for helping Russia to interfere in the election.
Newsweek reached out to Pence's office for comment.