Former CIA Director Michael Hayden warned there will be an end to international alliances if President Donald Trump is re-elected this November.
"I was 40 years in the military, OK? Alliances are wonderful. Alliances are win-win. And now, I don't know what's happening to our alliances. I mean it," Hayden said in the latest Republican Voters Against Trump ad. "If Trump gets another term, I think many alliances will be gone and America will be alone."
During Trump's first term, he pulled the U.S. out of a number of international coalitions, including the Paris Agreement on climate change, the Intermediate-Range Nuclear Forces Treaty and, most recently, the World Health Organization. Although Trump seemed at one point to have good relations with Chinese President Xi Jinping, the two countries' relationship has greatly deteriorated with the coronavirus pandemic.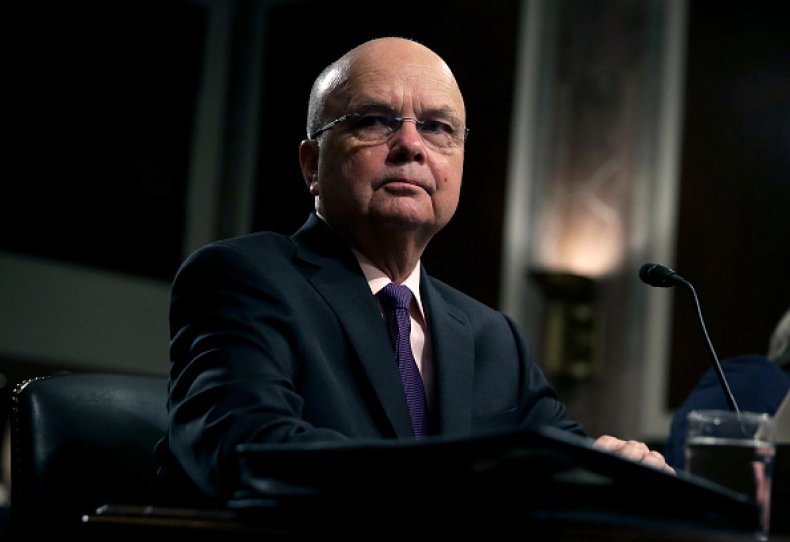 Hayden, who was also the director of the National Security Agency under President George W. Bush, cautioned that Trump's disregard of guidance from the nation's top security officials will put the country in danger.
"Truth is really important, but especially in intelligence," Hayden said. "President Trump doesn't care about facts. President Trump doesn't care about the truth. He doesn't listen to his experts."
"The FBI says white nationalism is a real problem and the FBI wants to do something about it, but the president doesn't want to talk about that. He doesn't keep the country safe," he added.
Last week, Trump received widespread criticism from both sides of the aisle after he failed to explicitly condemn white supremacists during the first presidential debate. A number of GOP politicians and lawmakers said that the president misspoke but also urged Trump to publicly condemn these groups. However, despite being asked repeatedly by White House reporters to do so, Trump refused to directly denounce white supremacists.
Hayden went on to endorse Democratic nominee Joe Biden in the upcoming election, noting that he's voting for the future of the country rather than for a specific candidate.
"I absolutely disagree with some of Biden's policies, but that's not important. What's important is the United States, and I'm supporting Joe Biden," he said. "Biden is a good man. Donald Trump is not."
The new ad is set to air digitally in swing states and on major television networks this weekend in Wisconsin and Pennsylvania.
Newsweek reached out to the White House for comment but did not hear back before publication.
The former CIA director is also a member of the Former National Security Officials for Biden, a group that includes more than 50 Republicans. Last week, the group launched a swing-state ad campaign endorsing Biden, which featured 129 senior officials from every Republican administration from Ronald Reagan to Trump.
The week before, a separate bipartisan group of nearly 500 former national security officials also endorsed Biden.