Former CIA Director John Brennan Blasts 'Disgraced Demagogue' Trump After McCabe Firing
Former CIA Director John Brennan in an extraordinary attack branded President Donald Trump a "disgraced demagogue" in the wake of the firing of ex-deputy FBI director Andrew McCabe.
Trump celebrated the sacking of McCabe by Attorney General Jeff Sessions in a tweet late Friday, calling it a "great day for democracy."
He used the occasion to renew his attack on former FBI Director James Comey.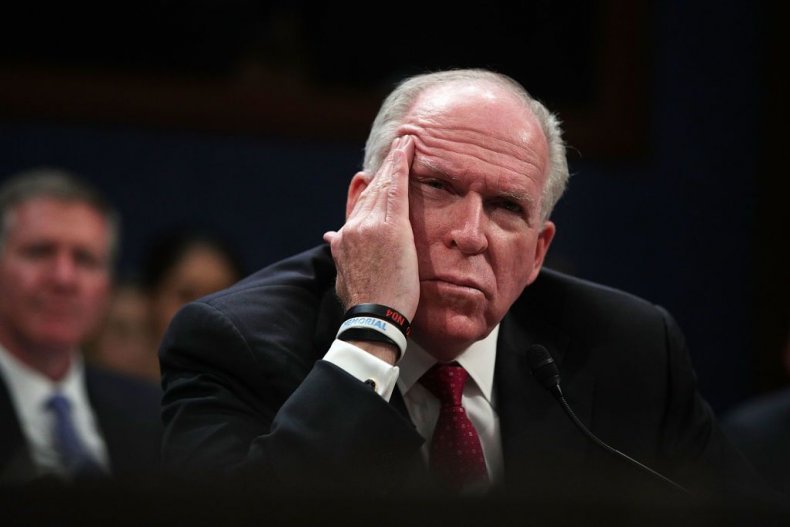 "Sanctimonious James Comey was his boss and made McCabe look like a choirboy. He knew all about the lies and corruption going on at the highest levels of the FBI!"
Responding to the president, Brennan, who led the CIA under the Obama administration, tweeted: "When the full extent of your venality, moral turpitude, and political corruption becomes known, you will take your rightful place as a disgraced demagogue in the dustbin of history."
McCabe was sacked two days before he was due to take retirement. In a statement, Sessions said that McCabe had approved the unauthorized disclosure of information to a journalist, and also lied about his actions.
In a CNN interview Friday, McCabe denied the allegations, maintaining that he "never misled" justice department investigators.
McCabe has played a key role in the probe into Trump's alleged ties with Russia, which Special Counsel Robert Mueller was appointed to oversee following Comey's firing by the president last summer.
Brennan has repeatedly clashed with Trump since the former reality star and property mogul won the presidency in 2016.
In an MSNBC interview in early March, Brennan described the president as "unstable, inept, inexperienced and unethical."
"I had been very angry at Donald Trump for the things he said and the things he did - I am now moving into the realm of deep worry and concern, our country needs strong leadership," said Brennan.
Brennan, who also served in a senior security role under President George W. Bush, also warned five days before Trump's inauguration in January 2016, that the president-elect did not understand the threat Russia posed to the U.S.