Former CIA Director Tells Texas to Call Out Trump's 'BS' As Dems Look to Take State for First Time in Over 40 Years
The former director of the CIA, John O. Brennan, urged Texas to call out President Donald Trump's "BS" in a tweet on Wednesday, as the state's polls show favor for Democrats for the first time in forty years.
"C'mon, Texas! As a former resident of Austin & a lifelong Longhorn, I know that Texans have a well-deserved reputation for calling out BS, especially when shoveled by a snake oil salesman like Donald Trump," Brennan wrote. "Send him packing. Vote Biden."
Brennan has openly criticized Trump in the past.
In September, the former CIA director called Trump an "absolute abomination" following the release of Bob Woodward's book on the current administration titled "Rage" and interview tapes showed the president stating that the coronavirus was "more deadly" than the flu. Trump's statement was recorded on February 7, weeks before he publicly recognized the severity of the pandemic.
In reaction, Brennan tweeted: "In his comments to Bob Woodward, Donald Trump reveals what an absolute abomination he is."
Last year, Brennan even stated that he was concerned about the reputation of the United States globally under Trump's leadership.
In an appearance on MSNBC, Brennan said he was concerned about the "dysfunctionality of our government at this time because of the lawlessness" that he thinks is manifesting in this administration.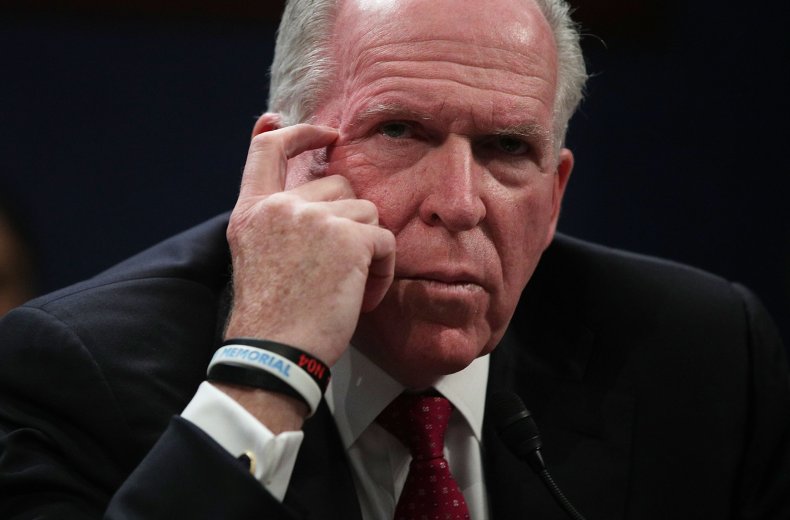 "I am concerned about the U.S. reputation, not just the reputation on the world stage," Brennan said, adding that the U.S. has for "many, many years, basically led western democracies and been the leader of the free world."
With the second largest population following California, Texas holds a total of 38 electoral votes. The southwestern state has historically been solidly Republican and hasn't backed a Democratic candidate in a presidential election since 1976.
A change in demographics and growing urban centers in Texas have led analysts to describe the state as "purple," predicting that the state could vote Democratic.
A survey published by The Dallas Morning News and the University of Texas at Tyler showed a 3 percent margin in favor of Democratic Presidential candidate Joe Biden. The survey noted that Biden is backed by 48 percent of Texas's likely voters, while only 45 percent support Trump.
Although Biden's lead is still within the poll's margin of error, it's a significant improvement for him as compared to the same survey conducted in September, where he previously trailed the president by 2 percentage points.
Recent polls released by Data for Progress also show Biden narrowly leading Trump in Texas. The polls record 47 percent support for Biden and a 46 percent backing for Trump.