Former CIA Director John Brennan labeled President Donald Trump an "absolute abomination" as revelations from Bob Woodward's new book on the administration hit headlines this week.
The Obama-era intelligence chief pressed for the president to resign before saying Trump didn't have the "conscience or a soul" to quit the White House in light of details contained in Woodward's upcoming book Rage.
Brennan leveled his personal attack on Trump as Woodward released interview tape of the president telling the veteran journalist coronavirus was "more deadly" than the flu on February 7—weeks before he publicly recognized the severity of the COVID-19 pandemic.
Reacting to details from Trump's 18 interviews with Woodward, Brennan tweeted: "In his comments to Bob Woodward, Donald Trump reveals what an absolute abomination he is.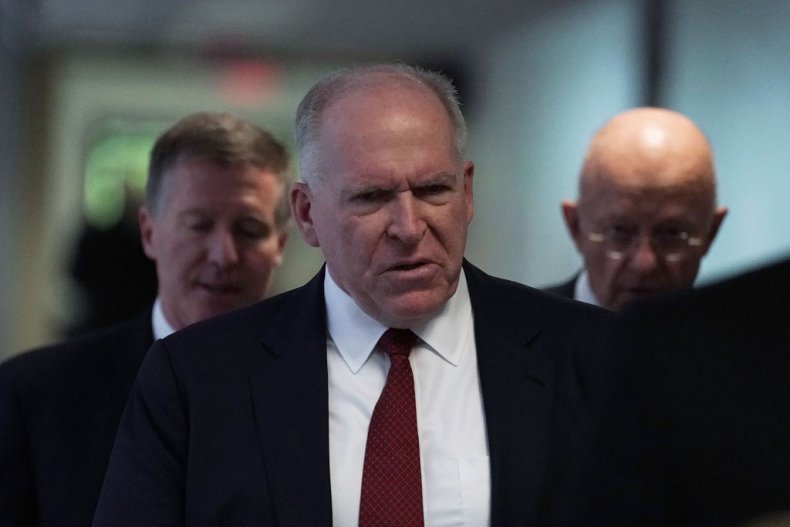 "If he had a conscience or a soul, he would resign. Tragically for us, he has neither."
Newsweek has contacted the White House for comment and will update this article with any response.
Woodward is slated to publish his second book on the Trump administration on September 15, but several excerpts and passages have already picked up a lot of media coverage and drawn the ire of the president.
The revelation that Trump knew as early as February 7 that the novel coronavirus could be spread through the air and was more dangerous than the flu has sparked criticizm of both the president and Woodward—who is under fire for not publishing the information sooner.
The veteran Washington Post journalist has also reported in his new book that Trump referred to his "f****** generals" as a "bunch of p*****s" in a meeting with his trade adviser Peter Navarro.
Details of his remarks were released shortly after The Atlantic reported that Trump had referred to fallen soldiers as "suckers" and "losers," quoting multiple unnamed sources.
Trump hit out at the author and his new book on Wednesday night. The president tweeted that the tome was a "political hit job" and "boring" as he said the Washington Post associate editor was "rapidly fading."
But he did admit to downplaying the threat posed by COVID-19 in the early days of the pandemic, telling reporters at a press briefing that he did not want to "create panic" among the public.
"I'm not going to drive this country or the world into a frenzy," he said. "We want to show confidence, we want to show strength. We want to show strength as a nation, and that's what I've done, and we've done very well."
The graphic below, provided by Statista, shows Columbia University's estimate of COVID-19 deaths that could have been prevented had pandemic lockdown measures been implemented earlier.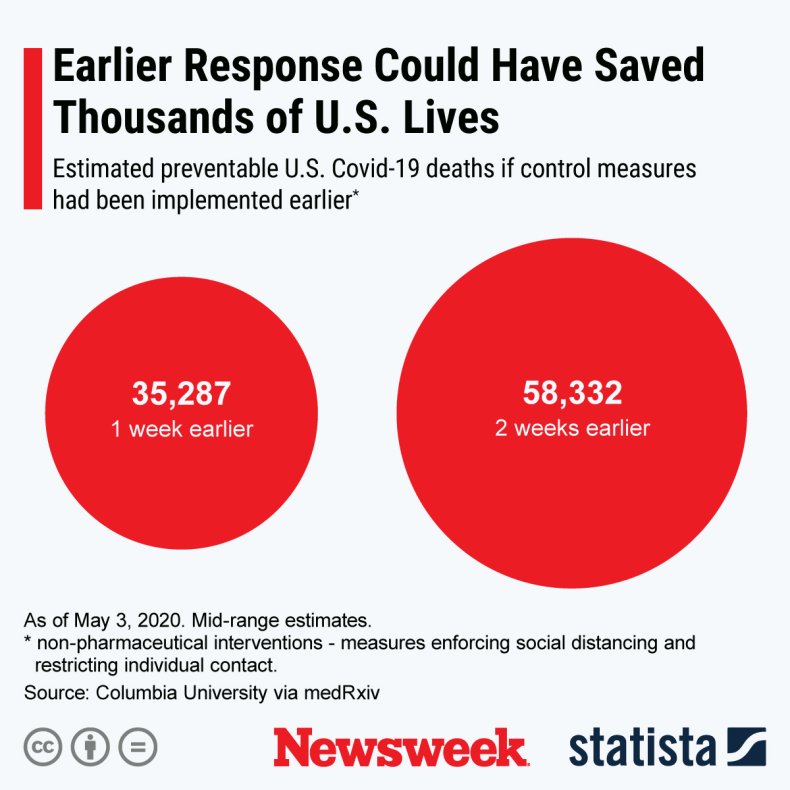 Update 9/10/20: This article was updated to include an infographic.