Former CIA Officer Says Rudy Giuliani's Pursued Ukraine Dealings Are 'Third-World Level Corruption'
A former CIA officer has accused Rudolph Giuliani of being involved in "third-world level corruption" after it was reported that President Donald Trump's personal lawyer tried to get paid for representing Ukraine's top prosecutor while seeking damaging information about former Vice President Joe Biden.
The Washington Post reported on Wednesday that Giuliani had been "in talks" to get paid a minimum of $200,000 by Ukraine's former prosecutor general Yuriy Lutsenko in exchange for helping Ukraine find assets supposedly stolen from the country as part of a retainer agreement drafted in February.
The newspaper claimed that a later draft agreement from March between the lawyer's company Giuliani Partners and the Ukrainian Ministry of Justice would have seen the former New York City mayor paid $300,000 if those "stolen" assets were found.
But Giuliani has said he was "paid zero" and did not seek any "business opportunity" in Ukraine.
The New York Times ran the same story Wednesday, and reported that only the draft contract between Giuliani Partners and the Ukrainian Ministry of Justice appeared with the company's letterhead and the signature of the president's personal attorney.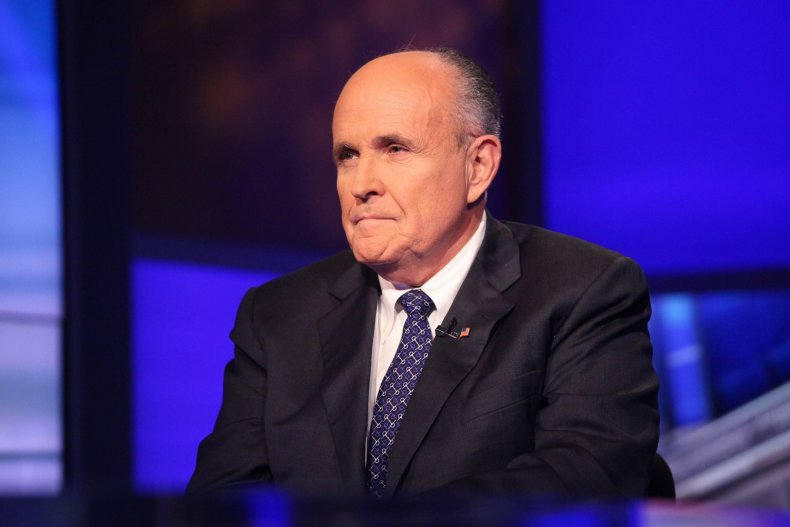 The Times also said that the lawyers Victoria Toensing and Joseph diGenova were named in the earlier, unsigned draft agreement.
Both newspapers also translated a Ukrayinska Pravda interview with Lutsenko this month in which he is purported to have said that he had been in touch with advisors to Giuliani about arranging a meeting with U.S. Attorney General William Barr, but was told he would have to pay a company to lobby for it, which he refused to do.
Responding to the Post story, ex-CIA officer and Republican policy director Evan McMullin lambasted Giuliani's alleged behaviour.
The 2016 presidential candidate and frequent Trump-critic tweeted: "Giuliani even tried to get the Ukrainian prosecutor general to pay for a meeting with Attorney General Barr. This is third-world level corruption right at the top of our own government."
Giuliani has categorically denied the claims reported yesterday, accusing the Times of attacking him because he had "exposed their hypocrisy."
"NYT #FAKENEWS: I did NOT pursue a business opportunity in Ukraine, as they misrepresented," the president's lawyer tweeted Wednesday night. "I could have helped them recover $7B in stolen money, but I didn't. Was paid ZERO.
"They attack me because I have exposed their hypocrisy & how they covered up Biden's massive corruption!"
In an interview with the Times on the same day, Giuliani said a Ukrainian official sought to hire him earlier this year, but claimed to have rejected the offer and a subsequent, separate deal with the Ukrainian government.
President Trump's attorney added: "I thought that would be too complicated. I never received a penny."
Newsweek contacted Giuliani for further comment but did not receive an immediate response.
The lawyer has been at the center of the ongoing impeachment inquiry, with several witnesses accusing Giuliani of being involved in Trump's alleged attempts to put pressure on Ukraine to announce investigations into the 2016 election as well as Joe Biden and his son Hunter Biden.