Former Colleagues Dispute O'Reilly's Account of Falklands War Coverage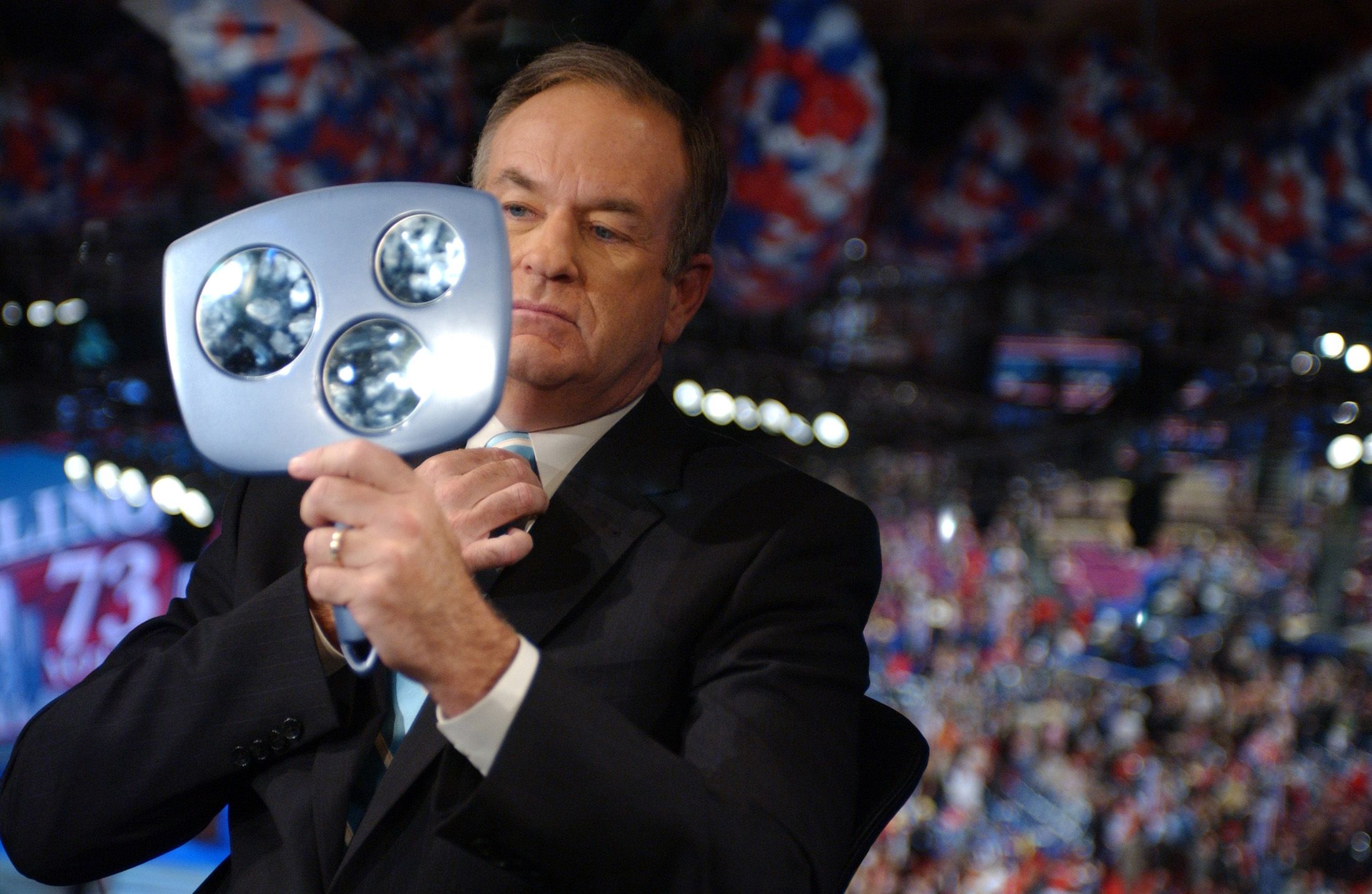 After Mother Jones published a report last week claiming Fox News host Bill O'Reilly had exaggerated and possibly lied about his experience covering the 1982 Falklands War in Argentina for CBS News, a number of his former colleagues at have come forward to contest O'Reilly's version of the events.
The central claim of the Mother Jones report is that O'Reilly claimed he reported from a "war zone" on the Falkland Islands in 1982, when in fact O'Reilly was stationed in Buenos Aires, nearly 1,200 miles to the north.
The Falklands conflict was fought over the course of 10 weeks in 1982 by Britain and Argentina, which disputed possession of the Falkland Islands and South Georgia and the South Sandwich Islands in the south Atlantic.
The report comes a few weeks after NBC News anchor Brian Williams was suspended without pay from NBC Nightly News for six months after a Stars and Stripes report alleged he had exaggerated the dangers he faced when reporting during the Iraq War.
According to Mother Jones, O'Reilly has over the years repeated an anecdote about coming under fire by the Argentine army in the Falklands. "I was in a situation one time, in a war zone in Argentina, in the Falklands, where my photographer got run down and then hit his head and was bleeding from the ear on the concrete. And the army was chasing us," O'Reilly said on The O'Reilly Factor in 2013. But, as Mother Jones and others have said, no American reporters were ever allowed to set foot on the Falkland Islands. The closest they ever got was Buenos Aires:
On his television show, the top-rated cable news anchor declared that the American press isn't "half as responsible as the men who forged the nation." He bemoaned the supposed culture of deception within the liberal media, and he proclaimed that the Williams controversy should prompt questioning of other "distortions" by left-leaning outlets. Yet for years, O'Reilly has recounted dramatic stories about his own war reporting that don't withstand scrutiny—even claiming he acted heroically in a war zone that he apparently never set foot in.
So far, seven of O'Reilly's former colleagues at CBS have said that O'Reilly's characterization of post-war Buenos Aires as "a war zone" is disingenuous. Eric Enberg, who reported from Buenos Aires for CBS News at the same time as O'Reilly, described the post-war riots in Buenos Aires as "relatively tame" in a lengthy Facebook post published Friday. Asked by CNN's Brian Stetler on Sunday if he thought O'Reilly was lying when he described the situation, Enberg said,
Well, I think what he's doing is he's trying to build it up into a more frightening and deadly situation than it was. it wasn't a combat situation by any sense of the word that I know. There were no people killed. He said that he saw troops fire into the crowd. I never saw that. I don't know anybody who did. And I was there on the scene. What's interesting is, not only did I not hear any shots, I did not see any ambulances, I did not see any tanks, I did not see any armored cars: all of the things you would have expected to see had people been shot.
His former colleagues also dispute O'Reilly's assertion that his photographer was injured in the riot. "Nobody remembers this happening," Manny Alvarez, a cameraman for CBS News in Buenos Aires at the time, told CNN. "If somebody got hurt, we all would have known.".
Jim Forrest, a CBS sound engineer, told CNN, "I was on that crew, and I don't recall his version of events."
CNN also interviewed four former colleagues of O'Reilly's who agreed to speak on the condition of anonymity. All said they were " unaware of any civilians being killed in the riot."
O'Reilly initially responded to the report in an interview with Politico's Dylan Byers, calling David Corn, chief of Mother Jones's Washington Bureau and co-author of the report, "a liar," "a despicable guttersnipe" and "a left-wing assassin."
The Fox News anchor then attempted to clarify: "I never said I was on the Falkland Islands. I said I covered the Falklands, which is what I did."
In a 2009 interview on Hamptons TV, O'Reilly described riots in which Argentine police and protesters clashed violently, with police shooting at protesters.
Speaking on Fox's Media Buzz with Howard Kurtz on Sunday, O'Reilly read excerpts from a 1982 dispatch for The New York Times by Richard Meislin that O'Reilly claimed showed the level of danger he faced in Buenos Aires. From the original report:
Chants of 'Argentina! Argentina!' and the whine of police sirens echoed off the buildings of the business district as police trucks moved in. One large gray van pulled into an intersection a block from the plaza, and policemen emerged, seizing anyone they could. One policeman pulled a pistol, firing five shots over the heads of fleeing demonstrators.
However, O'Reilly did not finish the last sentence when he read the report on air. What O'Reilly said was: "One policeman pulled a pistol, firing five shots."
O'Reilly worked for CBS News as a reporter for less than a year. In 1986, he joined ABC News as a correspondent. In 1989, he became host ofInside Edition for CBS, before joining Fox News in 1996 to host The O'Reilly Factor.
So far, Fox News Chairman and CEO Roger Ailes has stood by O'Reilly. "Roger Ailes and all senior management are in full support of Bill O'Reilly," a Fox News spokeswoman said in a statement, The New York Times reports.
Correction: This article originally stated Roger Ailes's title as "Fox News President." He is Fox News Chariman and CEO.