Former Colorado Governor Bill Owens has joined a growing chorus of Republican voices calling upon President Donald Trump to concede to Joe Biden, telling him to "respect the will of the voters, accede to the wishes of the electorate."
Owens, who served as Colorado's governor from 1999 to 2007, urged the president to assist Biden with his transition to power and urged voters to do the same.
"For the good of the country and our democracy President Trump needs to respect the will of the voters, accede to the wishes of the electorate, and help prepare the way for the 46th President of the United States, Joe Biden," he wrote in a statement shared on his Facebook page.
"And—no matter our own personal political views—we should, as Americans, do the same."
In his message he said the election "is over," and said there were "relatively few cases of voter fraud."
Newsweek has contacted Owens through law firm Greenberg Traurig, where he is a senior director, and the Trump campaign for further comment.
Trump has continued to insist widespread foul play has facilitated Biden's success—though has failed to substantiate the extent of his claims.
Owens' comments come along with a growing number of Republicans telling Trump to end his rally against the election outcome.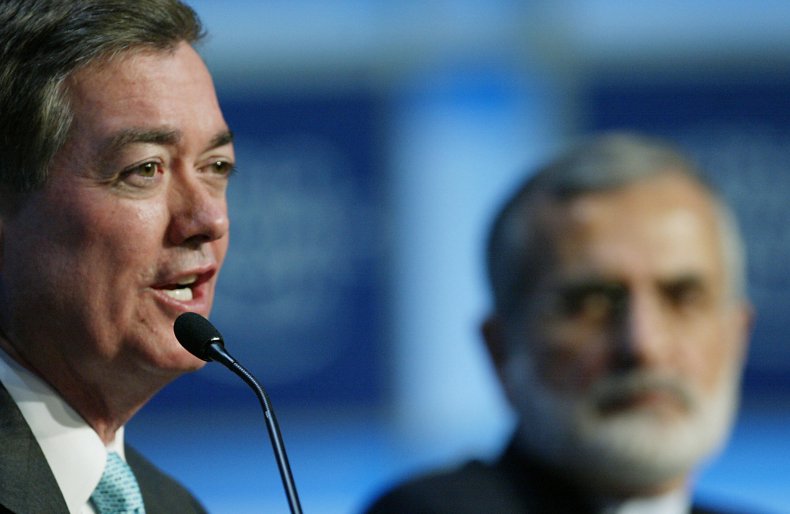 According to a list compiled by Axios, six current GOP Governors and one Republican Governor-elect have acknowledged Biden's success.
It comes with five Republican Senators having done so.
Notable voices such as former Republican President George W. Bush have also congratulated Biden.
Biden himself has directly criticized the president's refusal to concede, branding it "an embarrassment." He has also raised concerns delays to the transition process could cause issues down the line, such as hampering the rollout of COVID-19 vaccination.
Trump however has continued to insist fraud and irregularities spurred on Biden's win, suggesting that with only votes he deems to have been legally cast that he would be the victor. He has bemoaned what he brands the "lamestream media" making calls in regard to the election outcome.
Trump has continued to insist "we will win" despite his team's lawsuits faltering.