Former Cop Indicted in Maiming of Toddler in Botched SWAT Raid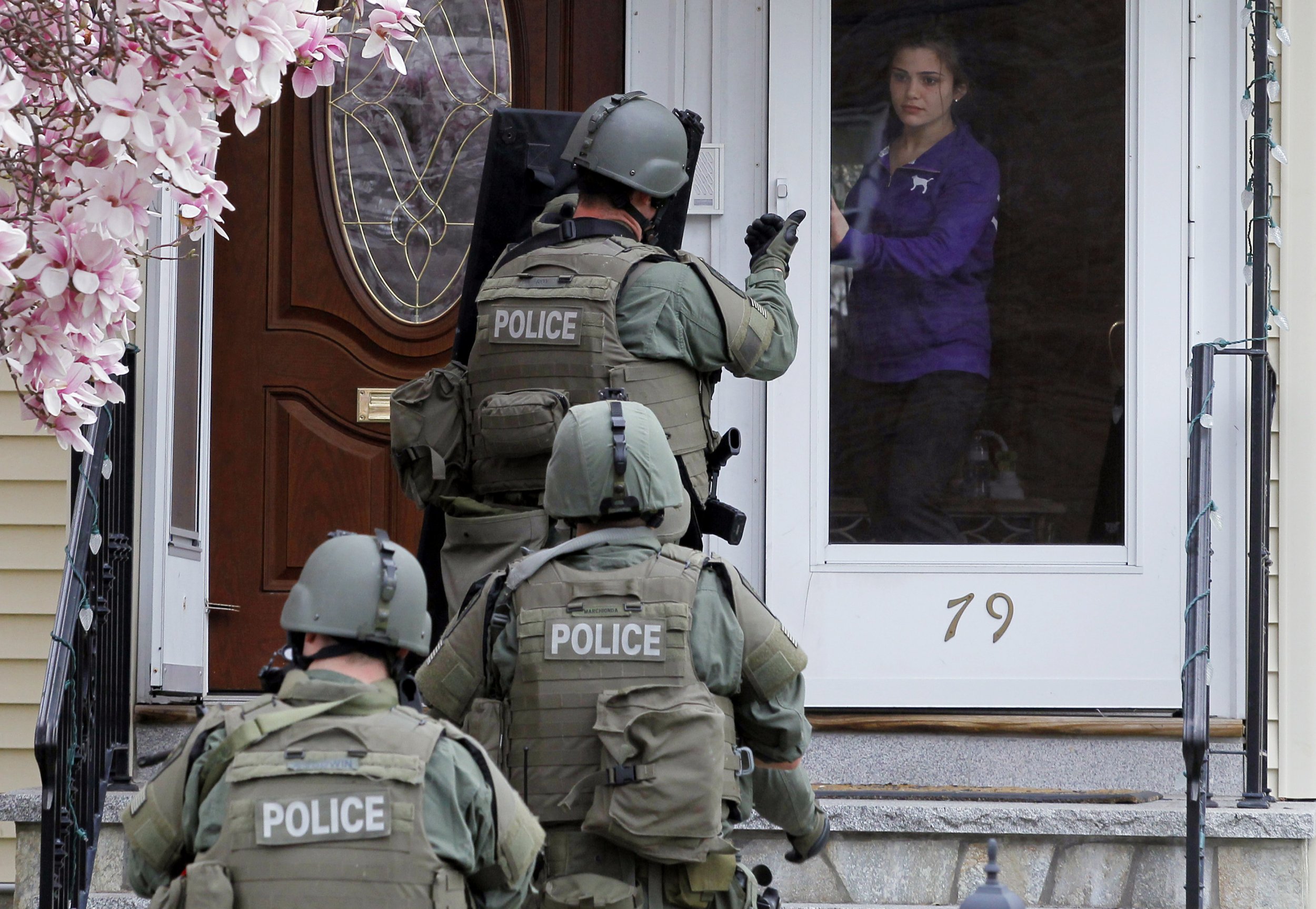 A federal grand jury has handed down an indictment in the case of a May 28, 2014, police raid gone wrong that left an infant critically wounded when a SWAT team blitzed the wrong house in Cornelia, Georgia.
Nikki Autry, a former deputy sheriff in Habersham County, Georgia, was indicted on charges of providing false information in a search warrant affidavit and providing false information to obtain an arrest warrant, the Department of Justice announced Wednesday.
The federal indictment alleges Autry told a magistrate judge that a known, reliable informant had purchased a small amount of methamphetamine from Wanis Thonetheva at a residence in Cornelia, Georgia. However, the indictment says, it was not Autry's informant, as she told the judge, but his roommate, who was unknown to Autry, who made the buy. And, the indictment goes on, Autry did not verify the buy before presenting an affidavit to the magistrate judge requesting a warrant.
Because Thonetheva had a previous weapons charge, the judge issued a "no-knock" warrant that allowed SWAT to enter the residence where the informant's roommate claimed to have bought methamphetamine from Thonetheva. Instead of Thonetheva, the SWAT team found his uncle, Bounkham Phonesavanh; his aunt, Alecia Phonesavanh; and their son Bounkham Jr., 18 months old at the time. The SWAT team launched a 'flash-bang' grenade into the house. Such grenades are designed to distract but can be dangerous and even lethal in close proximity. Advocates of police reform have criticized the use of such weapons by local law enforcement.
The grenade landed in Bounkham Jr.'s crib before exploding. Though now out of the hospital, the toddler was rushed to Grady Memorial Hospital in Atlanta with third-degree burns and extensive injuries where doctors induced a medical coma. Thonetheva was arrested later on May 28 at a different location.
"In this case, Autry is charged with making false statements to a judge in order to obtain search and arrest warrants. Without her false statements, there was no probable cause to search the premises for drugs or to make the arrest. And in this case, the consequences of the unlawful search were tragic," said acting U.S. Attorney John Horn in a statement.
The federal indictment charges Autry with four counts of civil rights violations for the unreasonable search and seizure of the residence and for the arrest without probable cause of Thonetheva.
Previously, a federal grand jury declined to indict any of the SWAT officers involved in the raid that injured Bounkham Jr.
Phone calls to the Phonesavanhs' lawyer and to the Habersham County Sheriff's Department were not immediately returned.