Former Cuomo Staffer Files Criminal Complaint, Could Lead to Governor's Arrest
A former New York state employee has filed a criminal complaint against Governor Andrew Cuomo.
The complaint was filed with the Albany County Sheriff's Office, the New York Post reported on Friday. The filing comes just days after New York Attorney General Letitia James released the findings of a months-long investigation into allegations of sexual harassment made against the state's top official.
"The independent investigation has concluded that Governor Andrew Cuomo sexually harassed multiple women, and in doing so violated federal and state law," James said at a news conference Tuesday.
The 168-page report detailed the allegations of 11 complainants, nine of whom are current or former New York state government employees. Investigators said they also found that Cuomo and his senior staff retaliated against one former employee who came forward publicly with allegations.
The woman who filed the criminal complaint is reportedly a former assistant to the governor and is identified as "Executive Assistant #1" in the attorney general's report, according to the Post.
Albany County Sheriff Craig Apple told the newspaper that it's possible the governor could be arrested if the woman's allegations are substantiated.
Cuomo has strongly denied the report's findings, saying he never touched anyone inappropriately or made inappropriate sexual advances.
Richard Azzopardi, a senior adviser to Cuomo, responded to the criminal complaint with a statement that read, "As we said previously, we proactively made a referral nearly four months ago in accordance with state policies."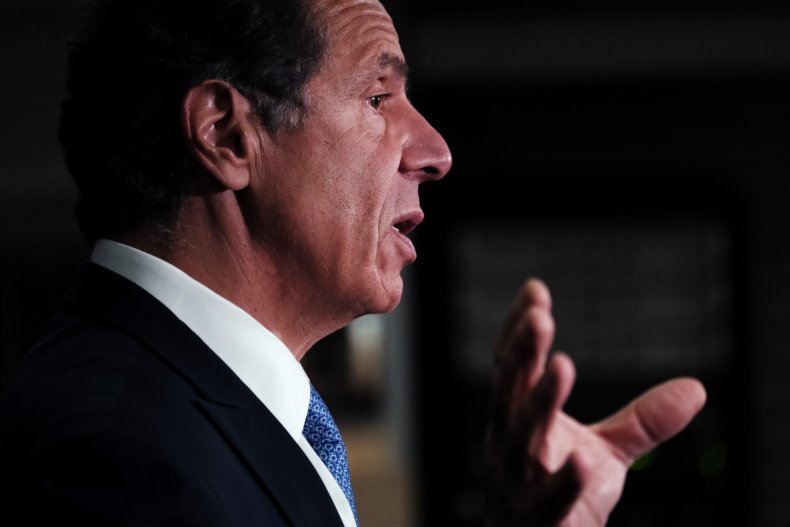 The unnamed executive assistant told investigators that Cuomo had acted inappropriately toward her since 2019. The behavior included intimate hugs, kisses on the cheeks and forehead, and grabbing her buttocks during hugs.
The unwanted advances culminated last fall when the governor "reached under her blouse and grabbed her breast" in the executive mansion, the assistant told investigators.
On Tuesday, Cuomo denied the complaint and welcomed a full review of it in court during a 15-minute, prerecorded response to the attorney general's report.
"There is another complaint I want to address from a woman in my office who said that I groped her in my home office. Let me be clear: That never happened," Cuomo said.
"She wants anonymity and I respect that, so I am limited in what I can say. But her lawyer has suggested that she will file a legal claim for damages. That will be decided in a court of law. Trial by newspaper or biased reviews are not the way to find the facts in this matter. I welcome the opportunity for a full and fair review before a judge and a jury, because this just did not happen."
Updated (8/6/21, 11:45 a.m.): This story has been updated to include additional information from the New York state attorney general's report on the allegations made by the former assistant, as well as a comment from a Cuomo senior adviser.