Former Delta Sigma Theta Executive Stole $228,000 From Sorority, Gets 16 Months
The former executive director of Delta Sigma Theta Sorority, Inc., was sentenced to 16 months in prison for embezzling over $228,000 from the collegiate organization, the U.S. Department of Justice (DOJ) said Wednesday.
Jeanine Henderson Arnett, 44, pleaded guilty in April 2021 to bank fraud charges stemming from the stolen funds. Her husband, Diello Arnett, 47, also pleaded guilty and will serve 12 months and one day in prison.
The pair must also pay $228,357, and will be placed on five years' supervised release upon the end of their federal custody.
Founded in 1913, the historically Black sorority has 1,000 collegiate and alumni chapters in the U.S. and internationally.
DOJ documents stated that the Arnetts, who live in Purcellville, Virginia, admitted to misappropriating the $228,000 over the course of nearly two years, from October 2017 to September 2019.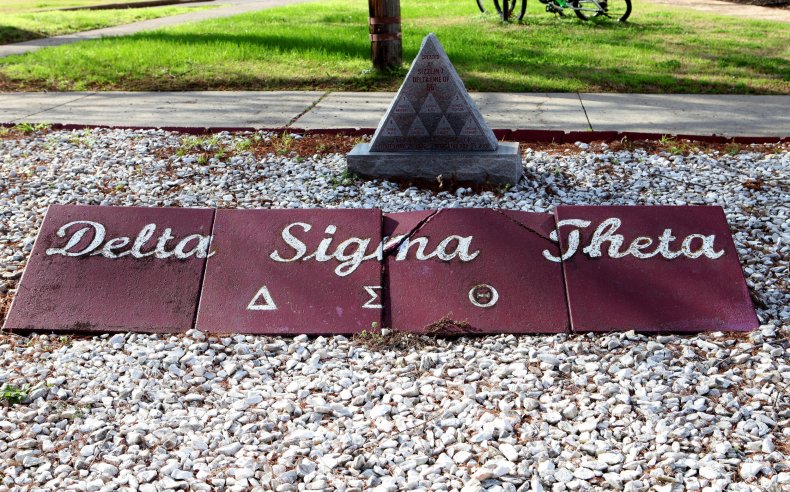 While Diello mostly acted as an accomplice, Jeanine admitted to using a wide variety of tactics to embezzle the funds. This includes fraudulent ACH money transfers and credit card transactions.
Many of these charges were used for personal purchases and expenses, the DOJ said. This included significant transactions at places like T-Mobile, Coach, Avis, and more.
A phone app known as Square Cash, which allows users to send and receive electronic payments, was also used by the Arnetts to conduct fraudulent behavior. This included using the app to make nine separate transactions into their account totaling over $14,000.
Delta Sigma Theta fired Jeanine in August 2019. It is unknown if the termination was related to financial issues, but the sorority reportedly discovered the bank fraud one month after she was let go.
This led to an investigation with the U.S. Attorney's Office and the Federal Bureau of Investigation (FBI).
Ironically, Arnett was at the helm of one of the sororities that has historically given back the most charity, and one whose mission is to help the less fortunate.
Delta Sigma Theta was founded as a heavily service-based sorority, and over the years has started several community-strengthening initiatives. Its mission is, "[providing] assistance and support through established programs in local communities throughout the world."
These programs include initiatives focusing on "education, health, international development, and strengthening of the African American family." Additional programs aim to help domestic violence victims and those suffering from food insecurity.
Newsweek has reached out to the DOJ for comment.