Former Democratic Lawmaker Indicted for Stealing From Campaign Fund
A former member of the Nevada Legislature has been indicted for allegedly stealing tens of thousands of dollars from his campaign fund and lying about his residency.
Alexander Assefa, a Democratic assemblyman from Las Vegas, was indicted by a grand jury Thursday on multiple felony accounts, the most serious of which could carry a 20-year sentence. The charges are the latest for the former lawmaker who resigned from office shortly after overwhelmingly winning a second term in 2020.
"Mr. Assefa's actions ran directly against the conduct that we both expect and demand of those in public office," Attorney General Aaron Ford, a Democrat whose office brought the charges, said Thursday in a statement to the Las Vegas Review-Journal. "Nobody is above the law, and my office will prosecute this case fairly and hold Mr. Assefa accountable."
Assefa allegedly pocketed campaign donations multiple times between 2018 and 2020, according to the indictment filed in Clark County District Court, obtained by The Nevada Independent. It's not clear from the indictment how much money Assefa is alleged to have stolen, but he faces three counts of theft of $3,500 or more. He faces an additional count of theft of more than $650 but less than $3,500.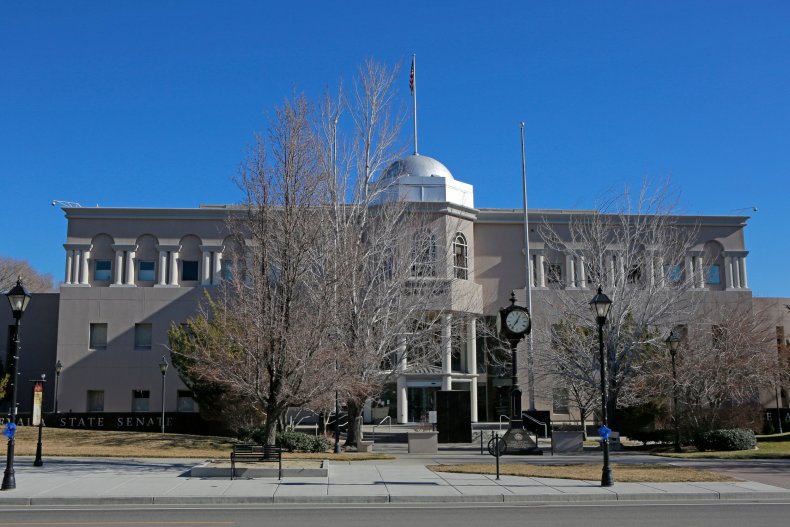 Additionally, Assefa was indicted for making false statements on his campaign finance forms and for "knowingly and willfully" filing campaign forms that provided a false address used to run for his Las Vegas-based district.
Assefa stepped down from his seat in January 2021, writing in his resignation letter that he ran for the seat under an honest misunderstanding of residency requirements. In the letter, Assefa said he remained devoted to the district where his mother and business are located, and would donate his remaining campaign money to nonprofits.
"I ran to represent this District out of a sincere belief that not only was it my place of residence, but that I was in a unique position to understand and address the needs of the constituents of the district, particularly the large Ethiopian community which resides there," wrote Assefa, who was born in the east African country.
It's not clear if Assefa is currently represented by an attorney. Newsweek was unable to reach Assefa Thursday evening.
Police launched their investigation into Assefa in October 2020, executing search warrants seeking his campaign and personal banking records, according to the Journal-Review. Police also began looking into whether he was actually staying at a North Las Vegas home with his wife outside of the district.
At the time, Assefa had raised more than $200,000 in campaign funds since 2018, according to the paper.