Former Deputy Chief: We Need National Standards for Policing | Opinion
Years ago in Detroit, I was a police supervisor when I came across more junior officers who had a young man handcuffed and on the ground. They were beating him. My heart raced as I saw blow after blow land on the young man's body. I was on the wrong side of a fence to physically intervene, but I yelled, full of fury, ordering them to stop. They heard the tone of my voice and the beating ceased.
The officers were written up and reprimanded. As they should have been.
While most law enforcement officers are committed to protecting and serving all citizens, there are a few who are responsible for perpetrating horrific acts of violence against those whom they have sworn to keep safe. We witnessed this in the cases of George Floyd, and most recently, Tyre Nichols who was fatally beaten by members of the now-dismantled Memphis Police Department SCORPION Unit. In addition, we know a few specialized units in law enforcement agencies—formed to address specific crimes plaguing communities—have garnered attention due to improper incidents related to protocol and the law.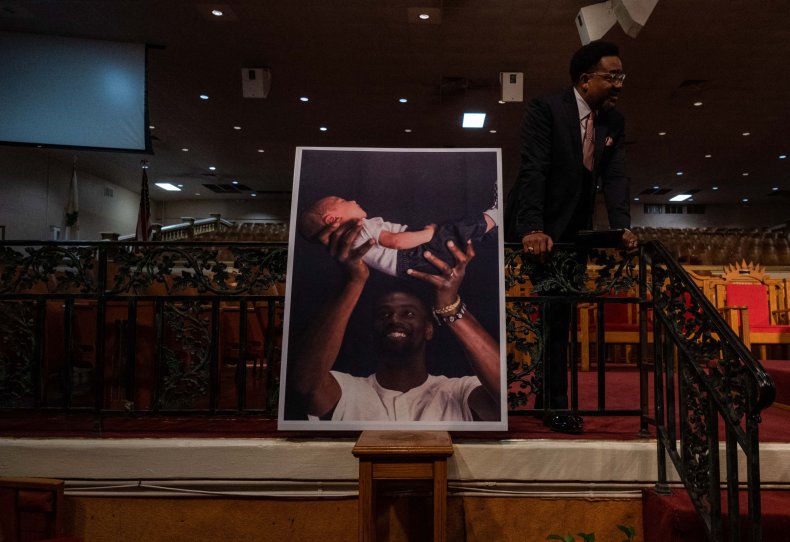 In the case of Nichols, I am encouraged by the swift action taken by Police Chief Cerelyn J. Davis and the Memphis prosecutor in terminating, arresting, and indicting the responding officers. Still, wherever you stand on the political and policing spectrum, what happened in Memphis was wrong—and we must figure out collectively how to address it, how to ensure full accountability, and take the necessary steps to prevent future occurrences.
We need legislation that gives us a uniform standard for law enforcement across the country and provides for the reform the nation is calling for. The George Floyd Justice in Policing Act of 2021 offers us that, and I hope that we can pass it sooner rather than later.
For the sake of public safety, officers must be able to do their jobs effectively. Constitutional policing gives law enforcement the authority to do their jobs and provides the framework of ethical and lawful practices, operating within the boundaries set by the Constitution, court decisions, laws, and regulations to protect civil rights. The public, however, only bestows legitimacy on those individuals and systems they trust and believe to be acting lawfully and fairly. That is where community policing—a strategy that encompasses developing community partnerships, engaging in problem-solving, and implementing organizational systems that support the efforts—comes in.
Policing that makes use of ethical and lawful practices combined with community relationship building and authentic efforts to solve the problems that challenge communities will eventually be met with respect, trust, and partnership. NOBLE developed two popular programs that bridge those gaps and foster relationships: The Law and Your Community®, a nationally recognized training for youth designed to improve communication with law enforcement officers, and NOBLE's partner program, the Collaborative Reform Initiative Technical Assistance Center, supporting law enforcement officers across the nation with trainings, peer-to-peer consultation, analysis, coaching, and across police agencies. We believe law enforcement should employ comprehensive psychological evaluations and rigorous hiring practices to ensure that the fittest candidates are hired. There is no substitute for teaching recruits to do the job properly. Training should be based on best practices and evidence-based research and establishing certain universal standards. It should include theoretical and practical education about the use of force, weapons and equipment use, the duty to de-escalate, their responsibility to intervene when fellow officers breach protocol and reporting all uses of force. Further, in-service training should be regularly administered to ensure officer skills and knowledge remain sharp is vital.
It is also important to expand our workforce rosters to include qualified candidates from diverse backgrounds, including women. This will help us make strides in balancing a culture of policing that has traditionally been seen as hypermasculine with one in which the community views police officers as guardians of public safety that can be trusted to use the force necessary to prevent death or serious bodily injury to themselves or others.
Policing is difficult work, exposing those of us who do it to physical and emotional stress. Officer safety and wellness is a growing workforce need that requires departments to offer resources to help remediate the effects of mental strain due to sustained hyper-vigilance and frequent incidents of trauma. Likewise, agencies will need to create a culture where officers seeking the appropriate resources are not stigmatized.
Accountability is key. Most officers are honorable and trustworthy. But those who violate citizens' constitutional rights and sully the reputation of law enforcement must be fully held accountable by their departments and the law. Additionally, I believe a federal registry of police misconduct complaints and disciplinary actions should be available to all law enforcement agencies. Officers' past performance records should be available to any agency seeking to hire them.
At every level, law enforcement leaders are responsible for ensuring that no officer is given carte blanche to terrorize communities in the name of stopping crime. It is imperative to have supervisors in the field to play a direct role in ensuring officers observe protocol and that their actions are stopped when they breach. I often reflect on the time I stopped that beating back in Detroit, and I wonder if the young man would have survived had I not been there.
The answer to that question is something I will never know. What I do know, however, is we need transformative change—the kind that permanently shifts systems. It does not happen overnight. It is slow and often painful. But it is necessary. And if law enforcement, communities, and government can work together, we can realize the law enforcement system good officers can be proud of and the community can trust with their lives and safety.
Brenda Goss Andrews is the 45th president of the National Organization of Black Law Enforcement Executives (NOBLE) and has served as the chairperson of the NOBLE National Civil Rights Committee for eight years. She is also a retired deputy chief for the Detroit Police Department where she served for 30 years.
The views expressed in this article are the writer's own