Former Director of National Intelligence Says Pompeo Was 'Belittling' Voters By Saying Trump Would Serve Second Term
Former Director of National Intelligence James Clapper said that he saw Secretary of State Mike Pompeo as "belittling" voters by suggesting on Tuesday that there would be a "smooth transition" to a second term for President Donald Trump.
President-elect Joe Biden and Vice President-elect Kamala Harris surpassed the required 270 electoral votes on Saturday, after Pennsylvania and Nevada were called for the former vice president by the Associated Press, Fox News and other television networks. Trump, and many Republicans, have refused to concede the race, baselessly claiming that Biden won through widespread voter fraud. They have not provided any substantial evidence to back these allegations.
Asked about the transitions to a Biden administration by a reporter on Tuesday, Pompeo appeared to dismiss the Democrat's win. "There will be a smooth transition to a second Trump administration," the secretary of state said. "All right? We're ready."
Clapper, a retired Air Force lieutenant general who served in the Defense Department and intelligence roles under two former Republican and two former Democratic presidents, criticized Pompeo's response in a Wednesday morning interview with CNN.
"To me it struck me as ... it was hard for him to say what he said and keep a straight face," Clapper said. "It seemed to me, in one sense, he was kinda belittling the vote and the voting process and the people who stood in line for hours, regardless of their persuasion, at some risk to their health and perhaps their lives to vote," the retired general said. "And it just gave me the feeling he was belittling it."
The former director of national intelligence pointed out that this situation makes the U.S. look "bad" overseas. "The president and his enablers are perpetuating this fantasy that he won the election," Clapper said. "If I were an intelligence analyst in a foreign country looking at the United States, you know, I would be writing up its slow slide into autocracy."
Newsweek reached out to the State Department to ask if Pompeo had any response to Clapper's criticism, but it did not immediately respond.
Republican and Democratic election officials in battleground states across the country have largely dismissed the president's allegations of widespread fraud. Although legal challenges are pending in several states, analysts have noted that even if some of these were successful—they would not be enough to overturn the overall results of the election. In terms of the popular vote, Biden's lead over Trump has now grown to more than 5 million votes. This gives the president-elect, by far, the highest number of votes in U.S. history.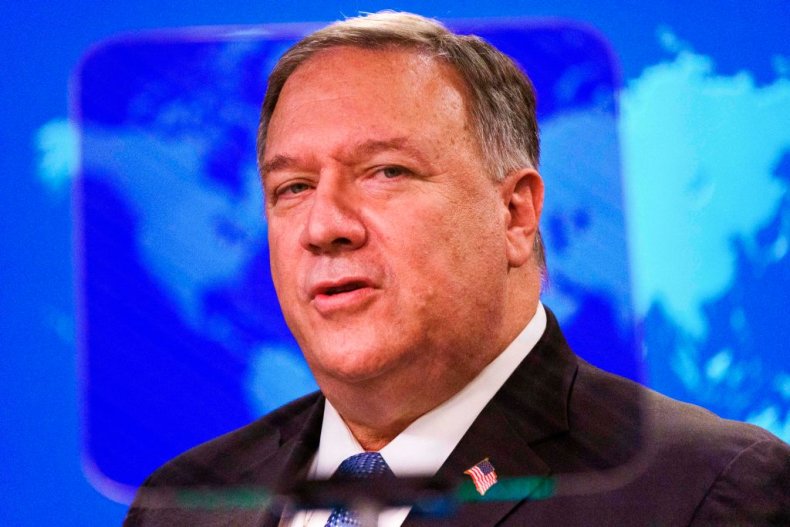 Although Clapper expressed concern about how the U.S. currently appears to foreign nations, Biden has been congratulated by the leaders of countries around the world. On Tuesday, the president-elect spoke by phone with Germany's Chancellor Angela Merkel, the United Kingdom's Prime Minister Boris Johnson, France's President Emmanuel Macron and Ireland's Taoiseach Micheál Martin. He expressed a desire to cooperate with all of the close U.S. allies on a range of issues, including climate change.
Biden has described Trump's refusal to concede as "an embarrassment." A new poll by Reuters/Ipsos showed that only 3 percent of Americans believe Trump won the election while 79 percent believe Biden won. An additional 13 percent said the election has not yet been decided and 5 percent said they did not know.