Former ECW Wrestler Rockin' Rebel Dead in Murder-suicide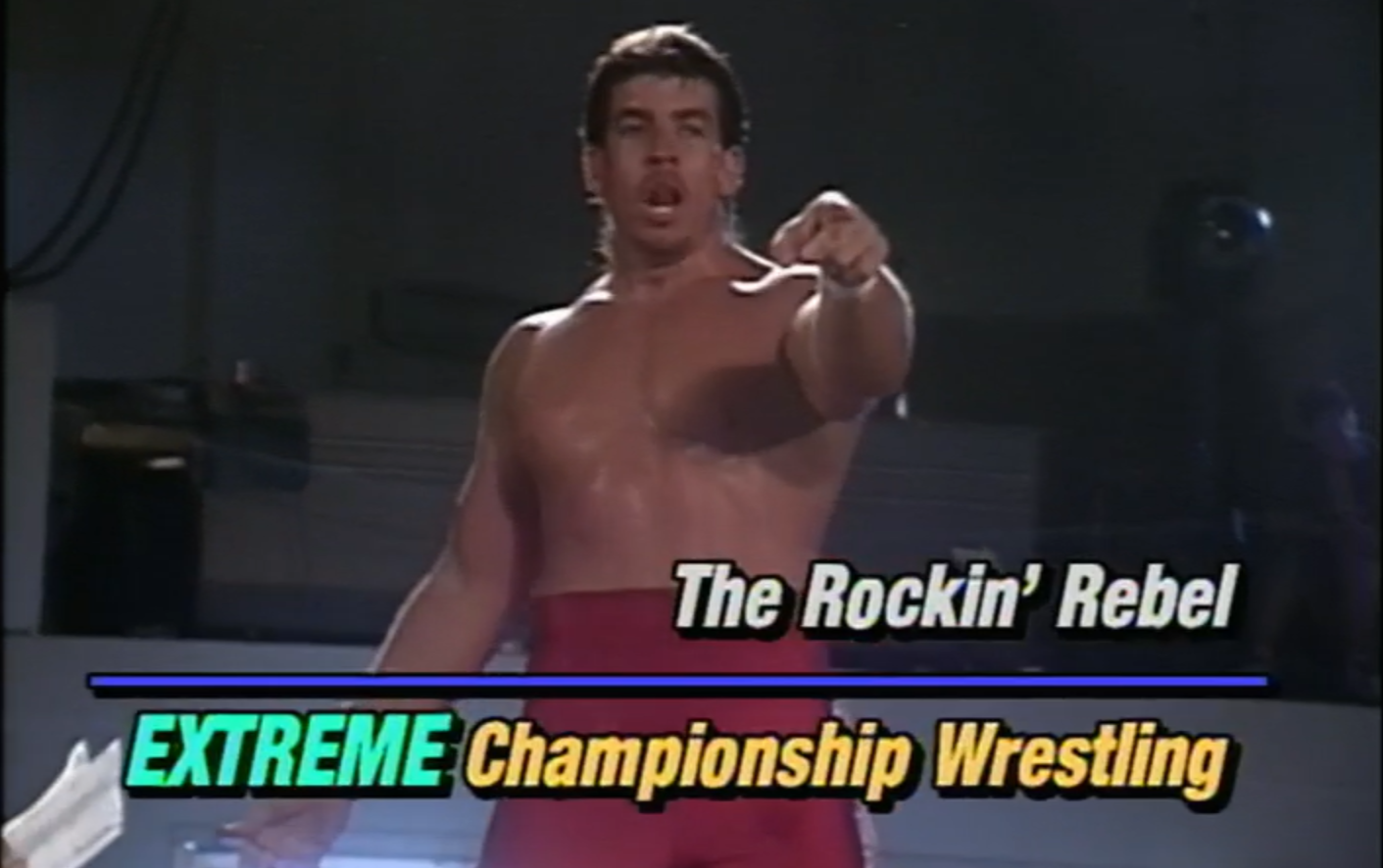 Former Extreme Championship Wrestling (ECW) star Charles Williams has reportedly taken his own life late last week after shooting and killing his wife.
On June 1, the West Goshen Township Police Department confirmed two bodies had been found at approximately 6 a.m. EDT on the day at a house in West Chester, in Chester County, Pennsylvania.
Police said officers had been dispatched to a shooting in the 302 block of North 5 Points Road, where they were met by family members. Upon searching the property, the officers found the bodies of an adult man and an adult woman in the living room.
The man has been identified as Williams, who was better known by his ring name, Rockin' Rebel.
"The decedents were a married couple in their fifties named Charles and Stephanie Williams," West Goshen Township Police Department said in a statement.
"The Williams family resided at 302 North Five Points Road. Both appear to have died as a result of gunshot wounds that occurred sometime in the overnight hours. Initial indications support that Stephanie Williams was shot by her husband. Charles Williams then fatally shot himself."
A preliminary police report suggested children might have been on the property when the fatal shooting occurred and a neighbor indicated officers had paid numerous visits to the Williams' residence.
"They were quiet, they kept to themselves," neighbor Stephanie Seiple was quoted as saying by WPVI-TV, Philadelphia's ABC affiliate. "There were always problems over there. The police were there a lot."
Williams made his wrestling debut in December 1988 and was trained by the famous "The Rock 'n' roll Express"—a duo formed by Ricky Morton and Robert Gibson.
In 1990, Williams signed with the Philadelphia-based Tri-State Wrestling Alliance, ahead of becoming the first Tri-State champion. The organization abruptly ceased to exist in 1991, before being renamed Eastern Championship Wrestling in 1992, shortly before Williams re-joined the circuit in early 1993.
By then the promotion had been taken over by future WWE personality Paul Heyman, who would transform it into Extreme Championship Wrestling (ECW)
Rockin' Rebel remained one of the stars of the promotion during its transition from Eastern Championship Wrestling to Extreme Championship Wrestling and he had spells in World Championship Wrestling, as well as in Puerto Rico, Japan and South Korea.
At the turn of the millennium, Williams moved to Combat Zone Wrestling, joining Joe "Lobo" Eubank's Army, remaining part of the stable until it dissolved followed the latter's retirement. Williams also made a series of appearances in Pro-Pain Pro Wrestling between 2003 and 2005.