Former Egypt Football Star Added to 'Terror List'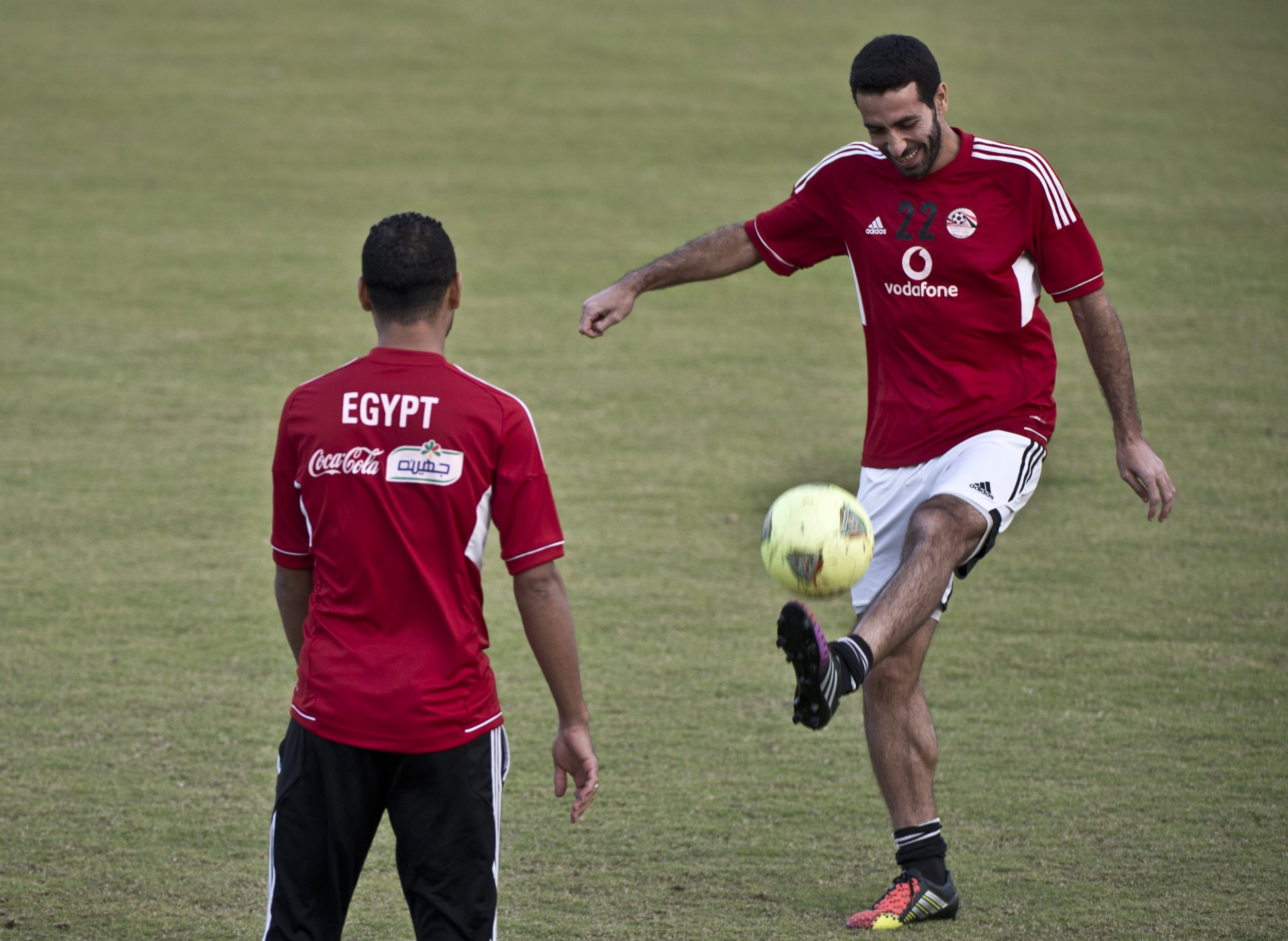 Egyptian authorities have placed Mohamed Aboutrika, one of the country's most prominent footballers, on a so-called terror list, according to his lawyer.
The Egyptian government has accused Aboutrika, 38, of financing the Muslim Brotherhood, which was blacklisted as a terrorist organization in 2013 by President Abdel Fattah el-Sisi. Aboutrika's lawyer Mohamed Osman said that the criminal court decision to add the ex-footballer—who retired in December 2013—to the list was "illegal," AFP reported.
Aboutrika played 100 times for the national team, scoring 38 goals, and played club football for Cairo-based club Al Ahly, the most successful club team in Egyptian history. Nicknamed the Magician and the Saint during his playing days, Aboutrika won the African Cup of Nations twice with Egypt, scoring the winning goal in the final of the 2008 tournament.
He publicly backed the presidential bid of Muslim Brotherhood member Mohamed Morsi, who came to power in 2012 but was later overthrown in a military coup led by Sisi. An Egyptian government committee froze Aboutrika's assets in 2015, and the freeze remains despite two court orders that it be removed, said Osman.
"We will appeal this decision," said the lawyer, referring to the placing of Aboutrika on the list.
More than 1,500 people are on the list—including Morsi and Mohamed Badie, the ultimate leader of the Brotherhood—according to state-run Ahram Online. Under an anti-terrorism law passed by Sisi in 2015, anyone on the list faces a travel ban and is liable to have his or her assets and passport frozen.
Sisi has carried out a relentless crackdown on the Brotherhood since coming to power. Many Brotherhood supporters have been sentenced to death during Sisi's presidency. Morsi has faced multiple trials and received the death sentence, in May 2015, although Egypt's highest court has since ordered a retrial.