Former Enemies Ethiopia and Eritrea Declare End of War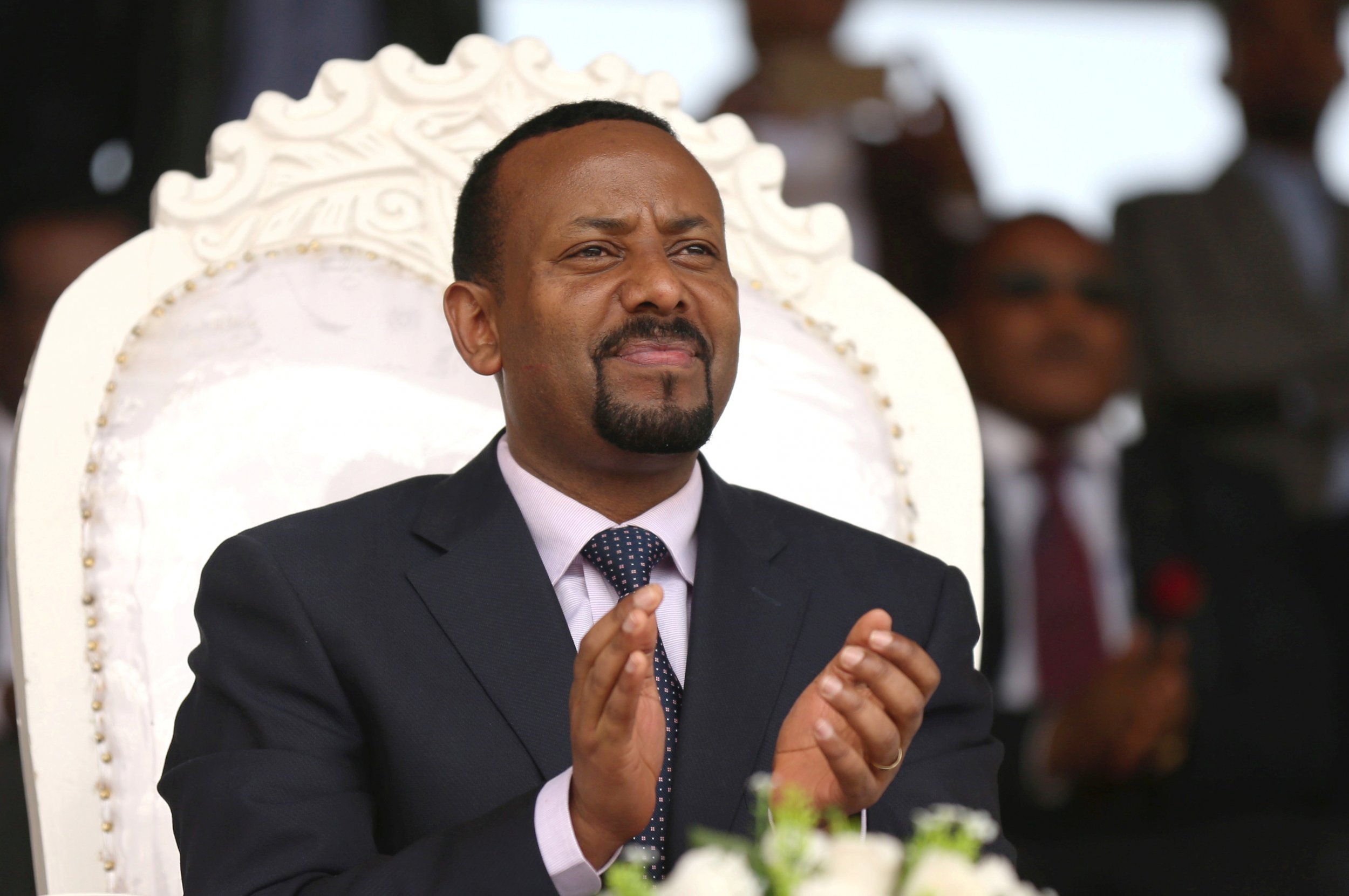 Ethiopia's Prime Minister Abiy Ahmed and Eritrea's President Isaias Afwerki declared the end of a two-decade-long "state of war" today, following a landmark summit between the neighboring countries.
Both leaders signed a peace agreement and a range of other documents that aimed to strengthen their trade and diplomatic ties on Monday, following discussions and negotiations in Eritrea's capital, Asmara.
"The state of war between Ethiopia and Eritrea has come to an end. A new era of peace and friendship has been opened," the agreement read. "The two governments will endeavor to forge intimate political, economic, social, cultural and security cooperation that serves and advances the vital interests of their peoples."
Yemane G. Meskel, Eritrea's Information Minister, confirmed the news on Twitter, quoting clauses from the agreement: "Transport, trade and telecommunications ties will be resumed; diplomatic ties & activities renewed."
The landmark meeting between Abiy and Afwerki marked the first time leaders from Ethiopia and Eritrea have met in almost 20 years. Since 2000, the two nations have been embroiled in a state of "no war, no peace" after the Algiers Agreement ended a war that killed over 70,000 people. Normal relations were never reached following a dispute as to whether the town of Badme was in Eritrea or Ethiopia.
Since Abiy came into power in April, things have changed drastically for the African nation. Before the landmark summit, which Abiy initiated, the new prime minister freed political prisoners and implemented economic reforms that would have seemed unlikely in the country until recently.
Last Sunday, Pope Francis, praised the two countries' diplomatic efforts as a "light of hope for these two countries of the Horn of Africa and for the entire African continent," reported CNN.
"In the midst of many conflicts," he added. "I would like to highlight an initiative that can be described as historic and that is good news: In these days, after 20 years, the governments of Ethiopia and Eritrea are talking of peace."