Former Ethics Chief Slams Conservative Op-Ed Likening Whistleblower to Assassin, Says Republicans 'Won't be Satisfied Until Somebody Gets Killed'
Walter Shaub, former Director of the United States Office of Government Ethics, called a political commentator's comparison of the CIA whistleblower to an assassin "repugnant" on Twitter Tuesday morning. "The party won't be satisfied until somebody gets killed," he wrote.
According to The Washington Examiner, commentator Joseph diGenova said on Washington D.C. radio show Mornings on the Mall that "this is a political assassination. This is a decapitation of a president." DiGenova later declared that "the whistleblower slash anonymous informant, his name is as follows: John Wilkes Booth," who infamously assassinated President Abraham Lincoln. DiGenova also continually referred to President Donald Trump's impeachment as a "regicide," a term that is used to refer to a king's killing, not a president.
DiGenova served as a U.S. attorney from 1983 to 1988. According to The Washington Examiner, he is a common Fox News guest and is known to spread conspiracy theories.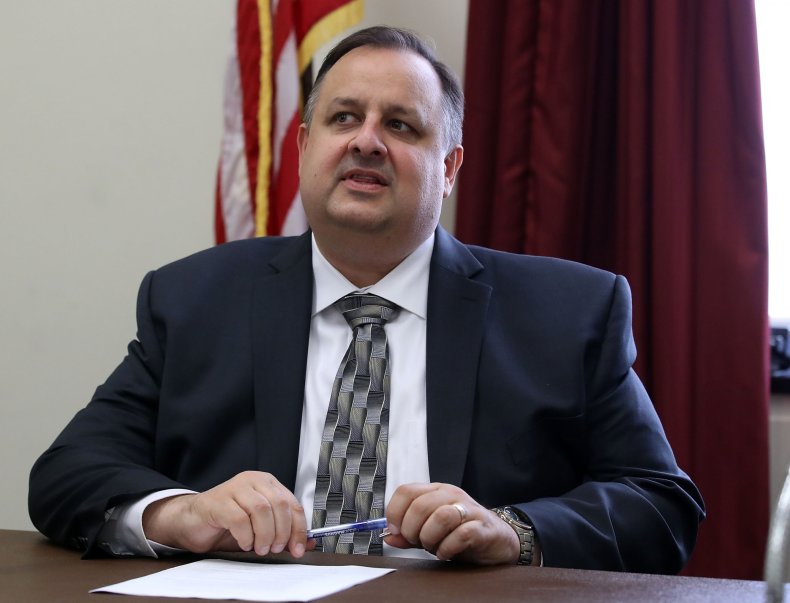 Shaub, who served under both President Barack Obama and Trump, expressed a warning to diGenova in a Twitter thread Tuesday morning. He wrote, "For a former U.S. Attorney to liken a suspected whistleblower to an assassin is a repugnant breach of the duty of former govt officials." He also called out Republicans for allowing this accusation and others like it to go on. He wrote, "Republican leaders are complicit in failing to condemn this." He also stated that sensational comparisons like diGenova's are incredibly dangerous.
In the thread, he called out Republican's hypocrisy in naming the alleged whistleblower. "For 8 years, they praised whistleblowers, even passing a law to establish a confidential process that has prevented leaking," he wrote. He pointed out that what the whistleblower "shared scared them." He also said that the language many Republicans have used to speak about the whistleblower is "designed to incite violence."
The thread finished with Shaub claiming that Republicans support the number of death threats that have come to the whistleblower, as more reveal the alleged identity of the whistleblower. "They then learn that their behavior has sparked an avalanche of death threats. Do they back off? Do they acknowledge that he followed a legal process? Do they condemn their colleagues and allies for these attacks? No, they double down," he wrote. "It's clear that this is what they want."
Former FBI special agent Asha Rangappa echoed Shaub's claim in a tweet. She called the language that Republicans use to describe Trump as "Seriously sick."