Former FBI Agent Charged With Conning Woman Out of $800K in 'Secret Probation' Scheme
A retired FBI agent is facing federal charges for allegedly conning a woman in Granbury, Texas, out of $800,000—after convincing her she was on a "secret probation" for committing drug crimes.
William Roy Stone, Jr., 62, was indicted this week on 11 counts including wire fraud, false impersonation of a federal officer, false statements to law enforcement, and engaging in monetary transactions in property derived from unlawful activity, according to the Northern District of Texas U.S. Attorney's office.
According to the indictment, Stone allegedly told an unidentified woman in 2015 that she had been placed on a "secret probation" by a fictional Judge Anderson in Austin, Texas, for drug crimes.
Stone then told the victim that the fake federal judge had appointed himself and another individual to "mentor" and "supervise" her, and claimed that she was mandated to report her activities—as well as a list of her assets—to him.
Additionally, Stone allegedly told the woman that she was obligated to pay any expenses he obtained while supervising her, and that she was forbidden from discussing her probation with anyone. If the woman did not comply with these terms, Stone threatened her with both imprisonment and the loss of her children.
"Stone allegedly conned, threatened and stole from his victim, exploiting her trust in law enforcement for his own financial gain. The OIG is committed to holding accountable those who commit this type of conduct," Cloey C. Pierce, special agent in charge of the Department of Justice Office of the Inspector General Dallas Field Office, said in a statement.
Stone is accused of exerting control over the woman by telling her to distance herself from relatives and claimed to be able to monitor her cellphone activity, the indictment stated. He also allegedly enlisted another person to leave messages on his phone pretending to be from the U.S. Drug Enforcement Administration "Intelligence Center," and placed fake calls between himself, the victim, and the fictional judge, in order to convince the woman the probation scheme was real.
Authorities alleged that over the course of four years, Stone intimidated and coerced the victim out of $800,000. At one point, Stone even proposed to the victim, telling her he could end her probation if they were married.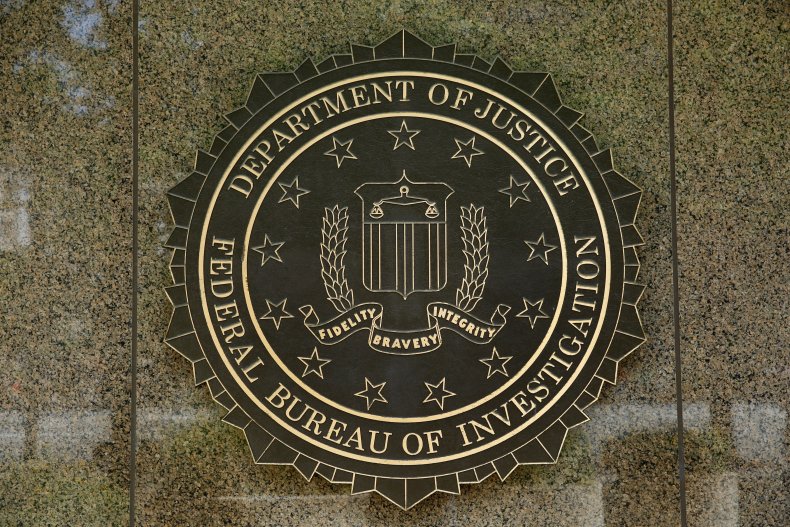 The indictment did not identify any other individuals involved in the case, and named the victim only as "C.T." The documents did not address how Stone and the victim initially came into contact.
Stone retired from the FBI in October 2015 from the Dallas Field Office, just one month before he first began conning the woman, according to the indictment. On Friday, Stone pleaded not guilty to all 11 charges during his first court appearance, The Dallas Morning News reported.
His attorney, Gregg Gallian, said that Stone denies the charges against him and "looks forward to exposing the truth of these misguided allegations in the courtroom," the news outlet reported.
Prior to serving in the FBI, Stone worked as a police officer in Irving, Texas. According to The Dallas Morning News, last month Stone independently published a crime thriller about an undercover FBI agent called Family Above All.
If convicted of his crimes, Stone could face up to 178 years in prison.
Newsweek contacted the Northern District of Texas U.S. Attorney's office for additional comment, but did not hear back in time for publication.