Former FBI Agent Defends Comey's Integrity Ahead of Jeff Sessions Testimony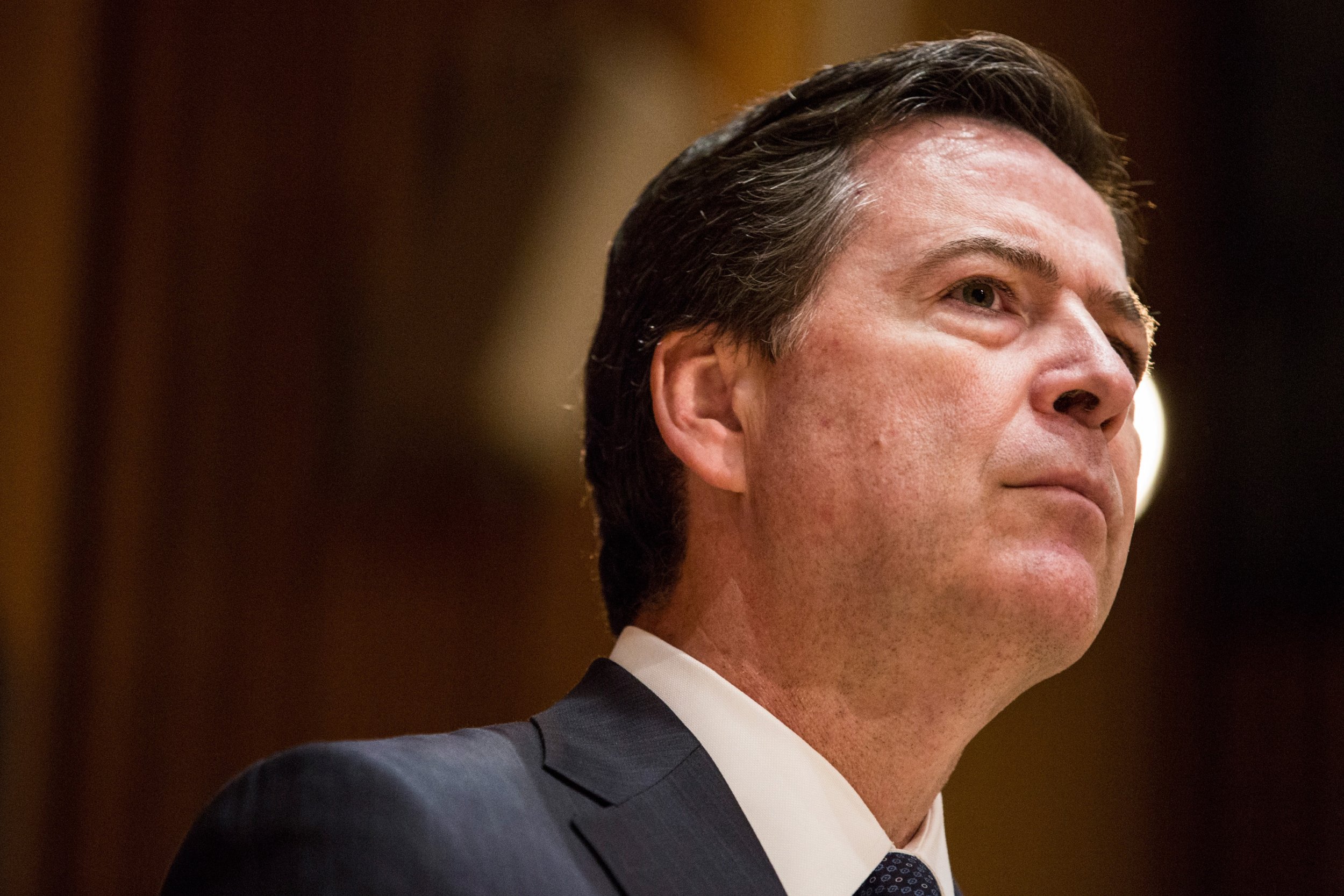 A former FBI special agent who worked with ex-FBI chief James Comey, as well as others who know Comey well, are praising him for his integrity ahead of Senate testimony by Attorney General Jeff Sessions.
Sessions is reportedly prepared to dispute Comey's testimony before the Senate Intelligence Committee under oath on Thursday, June 8. But those who know the fired FBI Director well say he's one of the most honest people they know.
"The first time that I met Comey was to brief him on the USS Cole case" in 2001, said Ali Soufan, a former FBI supervisory special agent who now heads his own security intelligence and counterterrorism firm The Soufan Group.
Soufan told Newsweek that while he was leading an investigation into the 2000 terrorist attack on the navy destroyer and events surrounding 9/11, Comey was working as United States Attorney for the Southern District of New York and then as Deputy Attorney General. Soufan said Comey oversaw some of his work.
"In everything that was going on in the aftermath of 9/11," Soufan said, "he was always a guy you could depend on and a person with great integrity and honesty."
Soufan said Comey has proved his integrity "again and again" from standing up to torture and illegal wiretapping during the presidency of George W. Bush, to protecting "the integrity of an ongoing FBI investigation and not folding to the president of the United States."
Read more: Jeff Sessions 'to deny third meeting with Russian ambassador' in Senate hearing
Comey testified last Thursday that Attorney General Sessions "did not reply" to his request for no more one-on-one contacts with U.S. President Donald Trump during a conversation in February. Comey had recently come from a meeting where he testified the president asked him to "let go" an investigation into Trump's fired National Security Advisor Michael Flynn.
Under oath Sessions is expected to testify that, rather than remain silent, he told Comey the FBI and Department of Justice "needed to be careful about following appropriate policies regarding contacts with the White House."
Comey told the Senate that after this conversation with Sessions, he received several phone calls from Trump in which the president asked him to help "lift the cloud" of the ongoing Russia investigations. These investigations are probing Trump's 2016 campaign for potential collusion in Russia's efforts to influence the election.
Since Comey's testimony, Republicans and Trump associates, including the president's eldest son, have impugned the former FBI chief's character. "I think he's proven himself to be a liar in all of this. I think he's proven himself to be a dishonest man of bad character," Donald Trump Jr. said during an interview on Fox News last Saturday.
Soufan said he believes Comey's testimony partly because of his work as an FBI interrogator. "I've talked to many, many people. Some of them were guilty, some of them were innocent," he said. "I know from the body language, the tone, the narrative, who is lying" and Comey "exerted the highest level of integrity during his statement."
Others who have known the former FBI director have also weighed in, including Comey's former law professor at the University of Chicago, Geoffrey Stone.
"He is Conservative, and as a student was a member of the Federal Society, and he and I disagreed about lots of issues," Stone said during an interview on CNN with David Axelrod, a former advisor to President Barack Obama. "But I always had great respect for his judgement and his integrity."
"Jim was someone I got to know fairly well. He took at least one or two of my courses, and he was very impressive," Stone said, "but the thing that struck me most about Comey was he had a genuine sense of integrity."
Comey has also been praised by some Republicans, including Senator Richard Burr of North Carolina who chairs the Senate Intelligence Committee. After President Trump characterized the ex-FBI chief has a "showboat" in an interview just days after firing him on May 9, Burr responded that Comey is "one of the most ethical, upright, straightforward individuals I've had the opportunity to work with."
While Soufan said he and Comey don't know each other personally, "we have a lot of mutual friends together" and that Comey is "absolutely" well respected in the FBI, contrary to Trump's characterization that he was "not doing a good job."
"From the first time I briefed him on ongoing investigations more than ten years ago, until now," Soufan said, "I didn't see or hear anything that contradicts my assessment of him."