Former FBI Director James Comey Weighs in on Andrew McCabe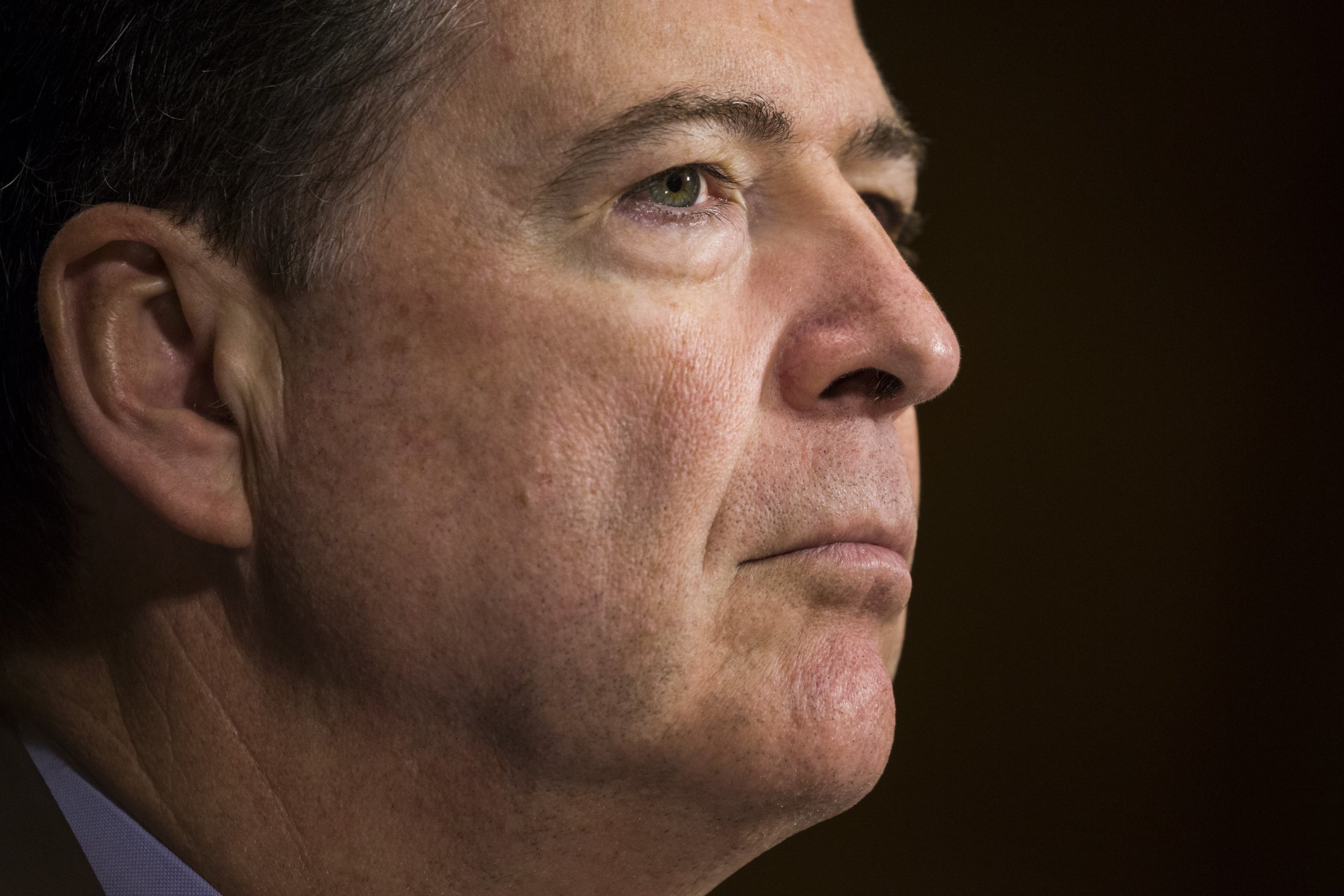 Fired FBI Director James Comey spoke out in defense of Andrew McCabe, the man who headed America's top law enforcement agency in his absence last May, suggesting on Monday that "small people were trying to tear down an institution."
FBI Deputy Director McCabe was pressed to quit by FBI Director Christopher Wray earlier in the day.
McCabe served as acting director of the FBI after Comey was fired by President Donald Trump on May 9, 2017, until Wray was confirmed as the new director last August.
"Special Agent Andrew McCabe stood tall over the last 8 months, when small people were trying to tear down an institution we all depend on," wrote Comey on Twitter. The former director has shied away in his public comments from making direct reference to the top law enforcement agency that both Republicans and Democrats have accused of becoming politicized in recent months.
"I wish Andy well. I also wish continued strength for the rest of the FBI. America needs you," Comey continued.
McCabe has faced criticism from Trump, who has accused McCabe of being biased after his wife received political donations from a friend of Hillary Clinton while running for the Senate as a Democrat. Trump has also questioned his integrity for later overseeing the FBI's investigation into Clinton's handling of classified information as secretary of state on a private email server and the fact that charges weren't brought against her.
Read more: Russia will meddle in 2018 midterm elections, says CIA chief Mike Pompeo
In an email to FBI workers after the announcement, Wray dismissed the idea that his decision to remove McCabe was politically motivated. "I will not be swayed by political or other pressure in my decision-making," Wray wrote, according to the Associated Press.
Last Tuesday, Axios reported that Wray threatened to resign after Attorney General Jeff Sessions pressured him to fire McCabe at Trump's urging, citing three sources with direct knowledge of the exchange.
Trump has been wary of McCabe's allegiance to Comey and his involvement in the agency's investigation into whether the Trump campaign aided Russia in its efforts to interfere in the 2016 U.S. election. The president has assailed the agency and the Department of Justice for allowing the investigation to proceed.
Former Obama-era Attorney General Eric Holder also stood up for McCabe Monday, calling him "a dedicated public servant who has served this country well."
"Bogus attacks on the FBI and DOJ to distract attention from a legitimate criminal inquiry does long term, unnecessary damage to these foundations of our government," Holder continued.
On Monday night, the House Intelligence Committee's ranking Democrat, California Representative Adam Schiff, revealed Republicans on the committee have placed the FBI and Department of Justice under investigation.
"This is a wholesale broadside against two of our respected institutions," Schiff said after the committee's Republicans also voted to publicly release a four-page memo written by GOP members. The memo is said to show America's top law enforcers inappropriately used surveillance on Donald Trump's campaign as part of the Russia investigation.