Former FBI Profiler Says Trump's Claim About Video Games and Mass Shootings Is 'Completely Incorrect'
In the wake of back-to-back mass shootings in El Paso, Texas, and Dayton, Ohio, that killed at least 31 people, President Donald Trump largely blamed video games and mental illness for the tragedies. A former FBI profiler says the president's assessment is mostly inaccurate.
Mary Ellen O'Toole, the program director for the Forensic Science Department at George Mason University and a former FBI profiler, refuted some of Trump's statements about the mass shootings in an interview with CBS News.
In his first public address on the mass shootings, Trump said "we must stop the glorification of violence in our society. This includes the gruesome and grisly video games that are now commonplace."
The president's remarks came after it was discovered that the gunman in the El Paso shooting briefly mentioned the combat game "Call of Duty" in an hate-filled, anti-immigrant manifesto posted online shortly before the attack.
Republican lawmakers have also been quick to point to video games and the internet as one of the major causes of gun violence. Texas Lieutenant Governor Dan Patrick implored lawmakers to do something about the gaming industry. House Minority Leader Kevin McCarthy told Fox & Friends that video games "dehumanizes individuals" and that "it's a problem for future generations."
But O'Toole told CBS that Trump's suggestion that video game violence plays a role in creating real-life gun violence is "completely incorrect.
"The president has absolutely no expertise and background to understand how this kind of violence begins and how it evolves," she added.
Scientific studies have also found no connection between video games and gun violence. A media expert told the Associated Press that "there are no longitudinal studies that show a link between violence and video games" and no studies proving a link between playing the games and gun violence.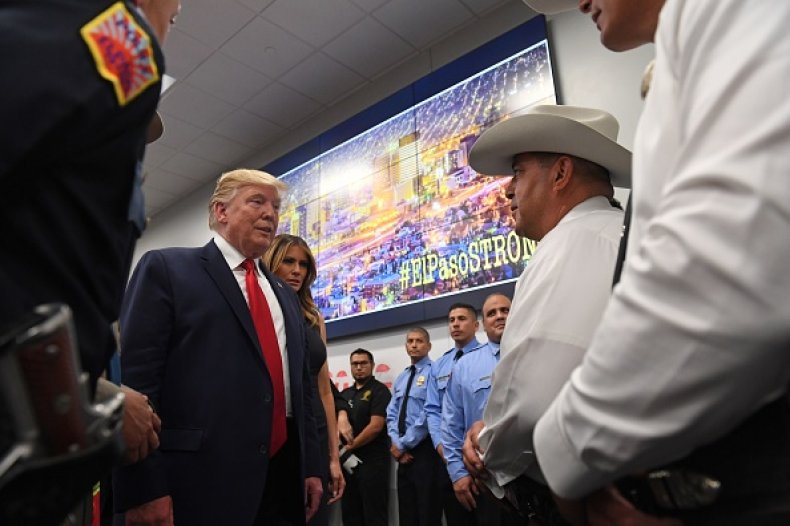 Trump has also claimed that "mental illness and hatred pulls the trigger, not the gun." The remark has been widely criticized by lawmakers, gun control advocates and mental health advocates.
O'Toole clarified to CBS that most people who suffer from mental health issues are nonviolent. She also pointed out that less than 25 percent of the shooters involved in these incidents were clinically diagnosed with mental health issues.
"My experience has been, that these are individuals that, if there is a mental health issue, they still are able to function very strategically, and in a very cold-blooded and callous manner. So, mental health is not the problem," O'Toole said.
She added that people have to be able to separate "mental health" from mass shootings because people who "do genuinely suffer from mental health are not responsible for these shootings."