Former Federal Inmate Admits to Using Drones to Smuggle Drugs, Cellphones Into Prison
A former federal prison inmate from New Jersey pleaded guilty Monday to playing a role in a smuggling scheme to bring contraband into the Fort Dix prison.
Johansel Moronta and three other men were accused of using drones to fly items such as drugs and cellphones into the prison, then selling them for profit to other inmates.
Moronta, 29, who was an inmate from April 2018 to March 2019, accepted the drone deliveries from inside the prison and sold the contraband items, according to a U.S. Justice Department release.
Adrian Goolcharran and Nicolo Denichilo were accused of piloting the drones that dropped the packages. The Justice Department statement said Moronta communicated with the two men on the outside by texting on cellphones hidden in the prison.
Another former federal inmate, Jason Arteaga-Loayza, has already pleaded guilty to assisting with the scheme and was sentenced in September 2021 to 43 months in prison. In a June 2019 search of his residence, authorities found empty cellphone boxes, SIM card boxes and cellphone chargers they were able to connect to an October 30, 2018, contraband drop in the prison.
In addition to charges of possession of contraband while in prison and violating federal parole, Moronta admitted to physically assaulting his girlfriend at a gas station in June 2021, further violating the terms of his prison release.
Moronta pleaded guilty via videoconference to U.S. District Judge Madeline Cox Arleo. Sentencing is scheduled for February 10.
He faces a maximum sentence of one year and a maximum fine of $100,000, according to the Justice Department's release. For the assault on his girlfriend, Moronta agreed to serve 14 months in prison consecutively with the sentence he will receive for the contraband possession charge.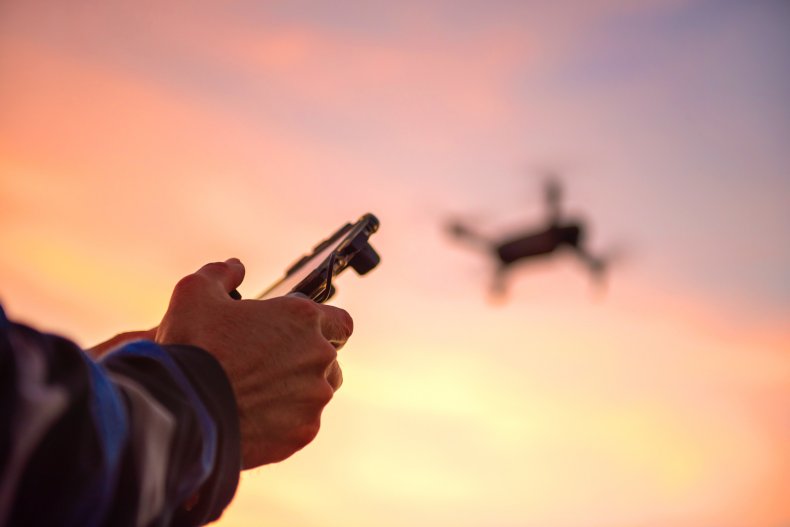 The packages he helped smuggle in contained cellphones and related accessories, tobacco, weight loss supplements, eyeglasses and various other items. Moronta also helped coordinate inmate orders for specific items and assisted in the collection of payments.
Prosecutors said the conspirators took various steps to prevent prison officials from detecting and intercepting the contraband. They planned drone drops during late evening hours or overnight, when the drones were less likely to be seen.
The drones were flown from concealed positions in the woods surrounding the prison, and their lights were covered with tape to make it more difficult for prison officials to spot them.
The Associated Press contributed to this report.