Former Federal Prosecutor Blasts AG Barr's 'Political Spin' of IG Report: 'So Wildly Inappropriate'
Former federal prosecutor Mimi Rocah has replied to AG Barr's statement that the FBI launched an "intrusive investigation" into Donald Trump's 2016 campaign by calling his response "wildly inappropriate."
"This is so wildly inappropriate for Barr to say," Rocah's tweet read. "This is his political spin - which is not his job- not findings of fact or conclusions of a trustworthy investigation."
Barr's statement, a response to Monday's release of the Inspector General Michael Horowitz' report, read in part, "The Inspector General's report now makes clear that the FBI launched an intrusive investigation of a U.S. presidential campaign on the thinnest of suspicions that, in my view, were insufficient to justify the steps taken... It is also clear that, from its inception, the evidence produced by the investigation was consistently exculpatory."
This is a noted contradiction and debunking of the inspector general's report on the Russian investigation, which declared that it "did not find documentary or testimonial evidence that political bias or improper motivation influenced the decisions" leading into the eventual investigation.
It also noted that the FBI had "authorized purpose" to open their probe during the campaign, which noting the "serious performance failures" of several low-level officials.
"It is incredible. Far worse than I ever would've thought possible. It's an embarrassment to our country, it's dishonest. It's everything that a lot of people thought it would be, except far worse... This was an overthrow of government, this was an attempted overthrow—and a lot of people were in on it," President Trump said when questioned about the findings of the probe this afternoon.
"I look forward to the Durham report, which is coming out in the not-too-distant future. He's got his own information," President Trump concluded, referring to an upcoming report by U.S. Attorney John Durham. Durham was separately appointed by Barr to conduct his own investigation into the Russia probe.
Durham's own statement in response to the IG's findings said in part, "We do not agree with some of the report's conclusions as to predication and how the FBI case was opened."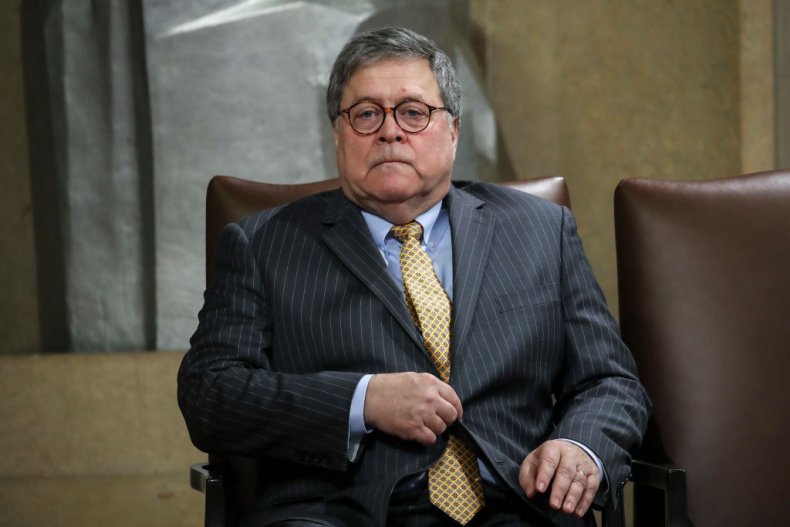 James Comey replied to the investigations' findings in an OpEd with the Washington Post which read in part, "Those who smeared the FBI are due for an accounting." Comey was fired from his position as head of the FBI by President Trump during the initial Russian probe in May of 2017.
Rocah, an MSNBC and NBC legal analyst who's running for the Westchester County D.A. seat as a Democrat, served as assistant United States Attorney in the Southern District of New York from 2012 to 2017. She was also the Pace University School of Law's Distinguished Fellow in Criminal Justice.