Former Federal Reserve Chair Says We Shouldn't Put People Back to Work Amid Public Health Crisis: 'The Thing Will Not Sustain'
Former Federal Reserve Chair Ben Bernanke argued against sending Americans back to work as the coronavirus pandemic continues to spread, noting that this would not be an effective way to address the economic fallout.
Ben Bernanke, who was appointed by former President George W. Bush, served as the head of the Federal Reserve until 2014. The economist appeared Wednesday morning for an interview with CNBC's Squawk Box to discuss the pandemic and its impact on the economy.
"We don't want to put people back to work when the public health situation is still in bad shape," Bernanke cautioned, "because people start getting sick, the hospitals get overflowing and then people will isolate themselves and the thing will not sustain."
"It is important that before we put everybody back to work that we feel like we have the public health situation under control," Bernanke said.
President Donald Trump and some other Republicans, as well as conservative pundits, have drawn criticism from health experts and Democrats for suggesting that Americans should go back to work soon. They have argued that the economic damage to the country from state and municipal-level lockdowns could be worse than the coronavirus continuing to spread.
"We're opening up this incredible country. Because we have to do that. I would love to have it open by Easter," Trump said during a Tuesday virtual town hall on Fox News.
Some other conservatives have even suggested that risking the health and lives of the elderly and those with pre-existing conditions is necessary to save the country.
"My message is: Let's get back to work," Dan Patrick, the Republican lieutenant governor of Texas, told Fox News host Tucker Carlson on Monday night. "Those of us who are 70-plus, we'll take care of ourselves, but don't sacrifice the country. Don't do that. Don't ruin this great American dream."
Asked by Carlson if he believed that the economic fallout was "scarier" than dying, Patrick replied with "yeah."
But studies by health experts and economists have projected that the stringent "stay at home" and "shelter in place" measures are vital to saving as many as 600,000 to 2.2 million American lives. They point out that the lockdowns will also prevent hospitals–which are already running out of vital equipment in some areas–from becoming overwhelmed as they have been in parts of Italy and China.
Democratic presidential candidate Joe Biden strongly criticized Trump's suggestions that Americans should go back to work by Easter, warning that such a move could have even graver economic consequences.
"He should stop talking and start listening to the medical experts," Biden said in a Tuesday interview with CNN. "Talk about having an economic crisis; you want an economic crisis? Watch this spike. Watch the number of dead go up."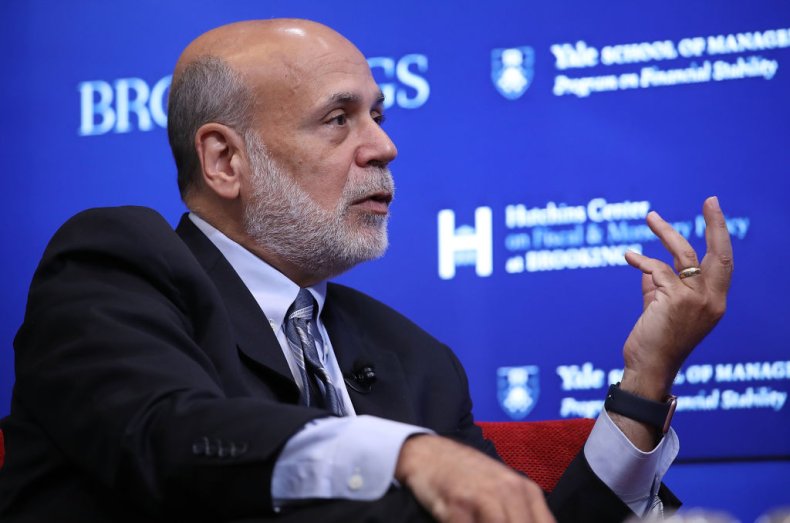 Philanthropist and billionaire Bill Gates, who founded Microsoft, also criticized the suggestion that the economy should be fully reopened soon during an interview with TED on Tuesday.
"Bringing the economy back ... that's more of a reversible thing than bringing people back to life," Gates said. "So we're going to take the pain in the economic dimension — huge pain — in order to minimize the pain in the diseases-and-death dimension."
A new poll conducted by Morning Consult and Politico showed that about three-quarters (74 percent) of Americans support a nationwide quarantine. This included a majority of Republicans (72 percent), as well as independents (69 percent) and Democrats (81 percent).
The U.S. now has the third-highest number of confirmed coronavirus cases of any country in the world, after China and Italy respectively, according to a tracker updated by John Hopkins University. There have been more than 55,000 confirmed cases in the U.S., with 802 deaths and 354 recoveries.