Former First Daughter Jenna Bush Hager Gets Emotional Discussing the Capitol Riot
Many Americans were shocked and horrified watching Donald Trump supporters stormed Capitol Hill on Wednesday, including former first daughter Jenna Bush Hager. On the Thursday morning episode of Today WithHoda & Jenna, Hager and co-host Hoda Kotb spoke about the Capitol Hill riot. Kotb recalled how quickly things changed in Washington, D.C., as the Electoral College's certification of the 2020 presidential election in favor of Joe Biden was interrupted by a riot.
"All the sudden, you could see chaos happening," she recalled. Kotb noted that the mob storming the Capitol wasn't something you could just watch "from afar." Hager agreed, and expressed how important the Capitol was to her.
"What was so hard for many of us who have grieving hearts is [that] these images is not our America," she began. "This is not the America you know; this is not the America that I know. It's not the America we want our kids to know." Hager recalled how she's had "the privilege" of standing on the Capitol steps for several presidential inaugurations, including Barack Obama's when she was an inner-city teacher in Washington, D.C., which meant "so much to so many" people.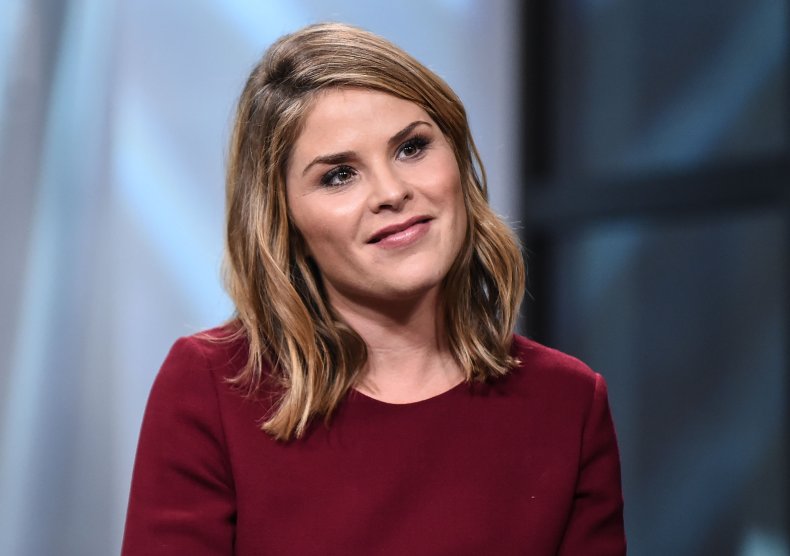 "I kissed my grandfather goodbye in that Rotunda," Hager continued, recalling when George H. W. Bush died in 2018. "I have felt the majesty of our country in those walls. And nobody can take that from any of us.
"So I think part of what hurts, and what I've heard from a friend that's a writer," she continued as her voice cracked, "is that we feel like we're helpless, maybe in this moment, but we're not. Because the casual cruelty that we find in the internet and the words of leaders that do not reflect our country, we can stop that."
Hager said that we can share "kindness and smiles and love," along with that she has "optimism" for our country. "Seeing people that represent the good, spotlighting them, we have an opportunity," she told Kotb.
Meghan McCain, daughter of late Arizona Senator John McCain, also became emotional Thursday morning on The View. "This is one of the great national tragedies of my lifetime," she began, going on to label Trump as "clearly a president who's turned into a mad king." "At this point I'm calling on all Republicans and conservatives who still have clout. We have to invoke the 25th amendment."
McCain later on said, "You are not patriots, you do not represent America," as her eyes welled up with tears. "You are scum of the earth who are using and abusing and bastardizing all that I love and grew up with for your own sick agenda."
On Wednesday afternoon following a Stop the Steal rally in Washington, D.C., hundreds of Trump supporters stormed the Capitol as an attempt to disrupt the certification of Joe Biden's presidency from the Electoral College. As a result, four people died and 52 people were arrested, as of early Thursday morning.