Former Fox News Editor Defends Not Running Stormy Daniel Story before 2016 Election: Not 'Publishable'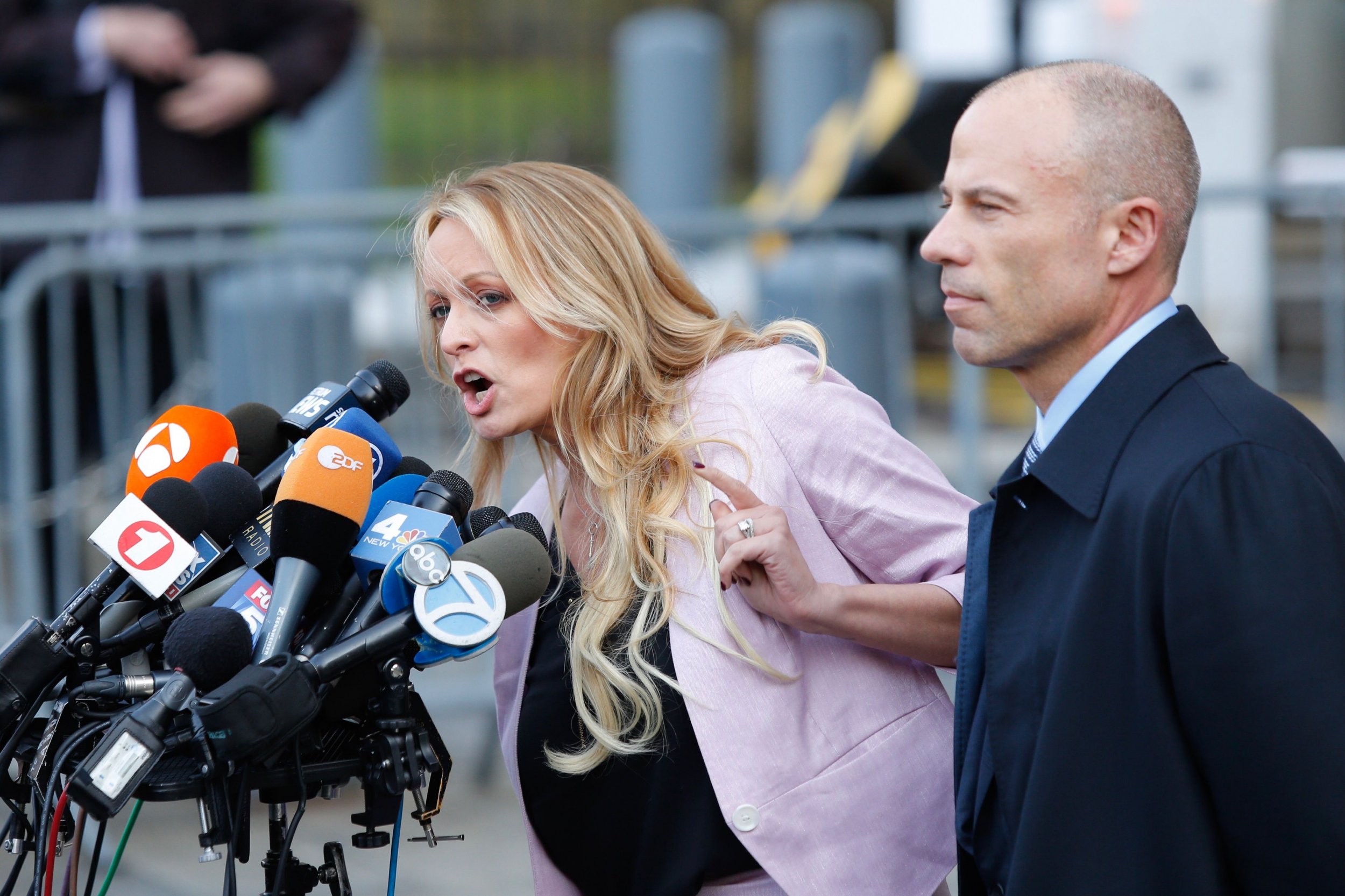 In the wake of revelations that Fox News opted in October 2016 to not run an article exposing alleged hush money payments from President Donald Trump to adult film actress Stormy Daniels, whose real name is Stephanie Clifford, the editor who made the decision to kill that article is now explaining why.
Ken LaCorte was the editorial lead for the Fox News online properties in 2016, and in an article published Saturday morning in the New York Post, he claims that he buried the story -- which would have run shortly before Election Day -- not out of political pressure, but because the reporting hadn't connected all the dots yet.
He confirms he received a draft of the story on Oct. 18, 2016, more than a year before the January 2018 Wall Street Journal (also owned by Fox News' parent company News Corp) published its piece containing similar allegations.
"It wasn't a detailed investigative piece as the media has portrayed this week, but a nine-paragraph story that sorely needed backup," says LaCorte, who is no longer with Fox News.
The story's only confirmations came from unnamed and anonymous sources, and the owner of a website that had first published the rumor of a Trump-Daniels tryst in 2011.
"It lacked: any mention of payments, a hush money contract or any corroborating evidence beyond the two secondhand accounts," says LaCorte, adding that the reporter, Diana Falzone, was told to continue looking into the story, but that matters were complicated by Daniels' public denials of an affair. Additionally, he says the reporters' sources all appeared to stop talking in the final weeks leading up to the 2016 election.
"The story wasn't close to being publishable, and my decision to hold it was a no-brainer," maintains the former Fox Newser. "I didn't do it to help Trump and never said nor implied otherwise. It was such an easy call that I never even informed my direct boss or anyone in management about it."
Fox News has been heavily criticized this past week, after a New Yorker article alleged that LaCorte told Falzone the story was being killed because "Rupert [Murdoch] wants Donald Trump to win. So just let it go."