Former Fox News Star Gretchen Carlson Does Not Believe in Reporting Sexual Harassment to HR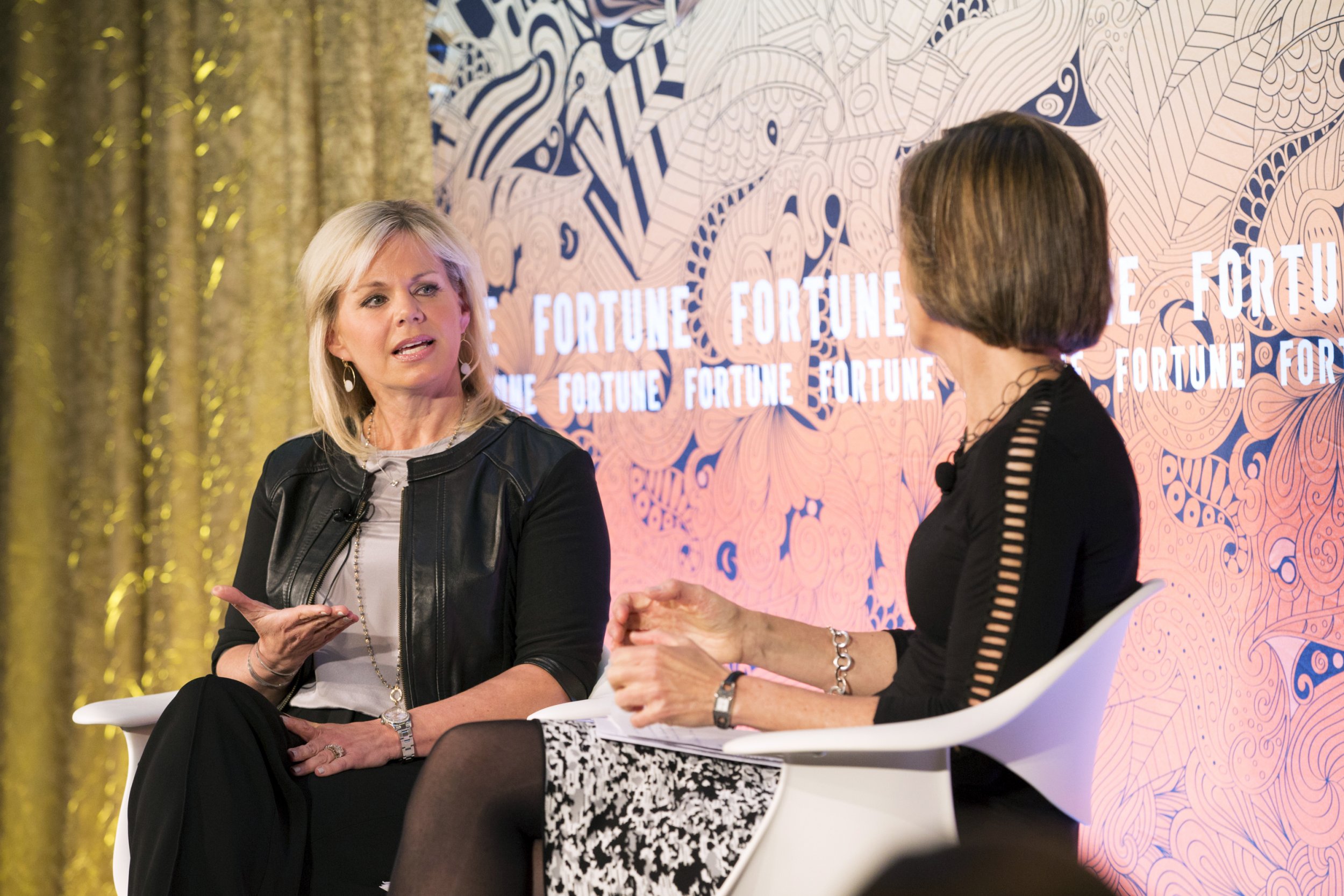 Former Fox News anchor Gretchen Carlson warned Monday that employees should be wary of reporting sexual harassment to their human resources departments.
Carlson, who sued the TV network's CEO Roger Ailes for sexual harassment—leading to his resignations in July—told an audience in New York to think twice about telling HR if and when they experienced sexual harassment in the workplace.
"Is human resources really the right place to go? Because what I always equate it to is: Who's giving them the paycheck? In the end, if the culture's being set from the top and it's trickling down to the lower levels, human resources may not be looking out for you," she said during an interview at Fortune's Most Powerful Women dinner.
In the complaint against Ailes, Carlson alleged that the CEO fired her in June because she had refused his sexual advances and complained about sexual harassment in the office. She settled for $20 million in September and her experience has formed the backdrop for her upcoming book, Be Fierce , about fighting sexual harassment in the workplace.
The journalist—who worked for Fox News for 11 years—said she never expected to be the face of the fight against sexual harassment. "But when I found myself in that role and started hearing from women who needed me, it became my life mission," she said.
Carlson's advice comes a few months after allegations of HR failures in dealing with sexual harassment at tech giant Uber.
Susan Fowler, a female former engineer at Uber, wrote in a blog post in February that managers and HR officers at the company had not taken any action against a manager she reported for unwanted sexual advances—and actually threatened her with a poor performance review.
The widely shared blog post reignited a conversation on the long-standing problem of gender discrimination in the technology industry as well as other workplaces.
Carlson said her upcoming book will suggest "new ways in which we might look" at sexual harassment, including different kinds of reporting mechanisms.
And her fight isn't only on paper. Carlson has agreed to testify before Congress about forced arbitration, a common clause in employment contracts requiring employees to renounce their rights to litigation, agreeing instead to settle all employment disputes via arbitration.
The former anchor is keen on changing the way the whole U.S. legal system deals with sexual harassment cases, not just for herself or those who experience it now but for the generations to come.
"I never, ever give up" she said. "If it helped my daughter be a stronger woman and my son to see what I did, it was all worth it."