Former Girlfriend Supplied Kansas Shooter With Weapons, Authorities Say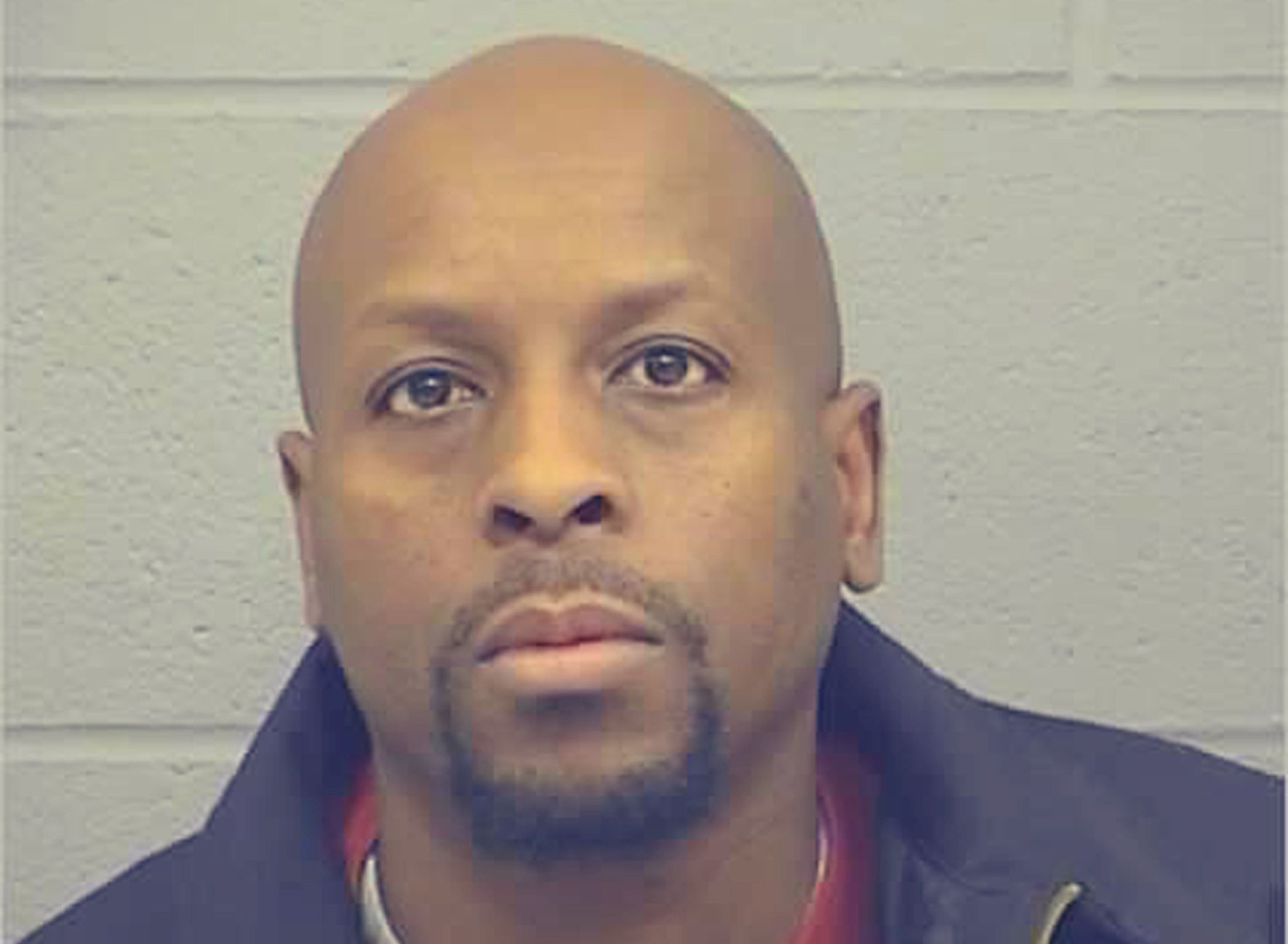 The former felon who shot three people and wounded fourteen others at a small-town Kansas factory had been given the two firearms by a former girlfriend, authorities said on Friday.
Cedric L. Ford, 38, opened fire at the Excel Industries lawn mower parts plant in Hesston, Kansas, about 35 miles north of Wichita, on Thursday evening. Ford had been employed as a painter at the plant. The sheriff's office says that the gunman shot several people from his car before even entering the factory, with a bullet hitting someone on the leg at an intersection and another nipping a man's shoulder on the street.
Ford was fatally shot by the first law enforcement officer who arrived at the premises, Hesston police chief Doug Schroeder.
About 90 minutes before the mass shooting began around 5 p.m, Ford had been handed a protection-from-abuse order. Police have suggested that the order, which is typically filed in abusive relationship scenarios, may have been the tipping factor that led Ford to go on the shooting rampage.
The Associated Press reports that earlier in February, a local judge had issued a temporary protection order to a woman, presumably a former romantic partner, who had come forward and said that Ford put her in a chokehold to the point where she couldn't breathe. "He is an alcoholic, violent, depressed. It's my belief he is in desperate need of medical and psychological help," she wrote in her request for the order.
Ford's criminal history extends beyond domestic violence. In 1997, he was arrested in Florida for breaking into a car, and he had previously been convicted in Newton, Kansas for disorderly conduct in a misdemeanor scuffle back in 2008. Two years later, he was arrested once again for obstruction and for driving while intoxicated. Additionally, he's been hit with other charges including grand theft, evading law enforcement and burglary, according to The Washington Post.
It would have proven difficult for Ford to purchase the firearms on his own, given his criminal record. The Post reports that the two firearms Ford used in the attack—a .223-caliber assault rifle and a pistol—had been given to him by a friend named Sarah Hopkins. Hopkins, 28, told authorities that she and Ford had dated and had been living in nearby Newton up until July, when she moved out. She reportedly returned the guns to Ford after he had threatened her.
Prosecutors have since charged Hopkins with one count of knowingly transferring a firearm to a convicted felon. An affidavit has revealed that Hopkins purchased both firearms: The semiautomatic rifle Zastava Serbia, and a Glock semiautomatic handgun, according to The Post.
Among the three dead include Renee Benjamin, 30; Josh Higbee, 31; and Brian Sadowsky, 44. All three victims had all worked alongside Ford at the plant and died from shooting-related injuries.
Several of the wounded remain in critical condition. Six of the wounded were taken to Newton Medical Center for treatment, according to local station KWCH. The sheriff's office has confirmed that so far three victims have since been released, while two remain there and another had been transferred to Wesley, a different medical center.
"The man was not going to stop shooting," Harvey County Sheriff T. Walton said Friday. "The only reason he stopped shooting is because that officer stopped the shooter."