Former Google Employee Reveals the Dark Side of Tech Company Perks
A former Google employee has gone viral for exploring "a dark reason" behind the lavish perks offered at prestigious tech company offices.
In a TikTok video that has garnered 4.5 million views since it was posted on March 3, Ken Waks said that his former employers, Google and Yelp, offered perks as a tool to make people "work more for less."
Waks described how a range of benefits was designed to keep employees in the office for as long as possible.
He could eat three meals a day for free at Google—but dinner was only available at 6 or 6:30 p.m., so he had to work late to get it. Free shuttles carried employees to and from work between 6 a.m. and 10 p.m., making it possible for them to start early and leave late. The shuttles also had Wi-Fi, so people could keep working in transit. It seemed great that employees could bring their dogs to the office—but it meant they never had to leave work to care for their pets.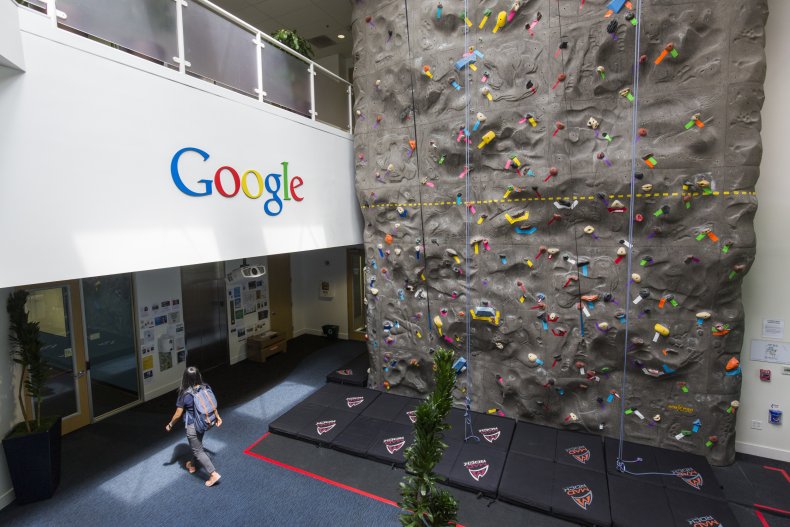 "It really does become your everything," Waks told Newsweek about working at Google. "I would go into the office on Saturdays and Sundays just to use the gym."
In his video, Waks also explained a similar pattern at Yelp. While working there in digital ad sales, he enjoyed unlimited coffee and snacks—but at a price. According to Waks, his director said that he could not earn commission until he secured $12,000 in sales, since that was when the company broke even on all the perks and office space they gave him.
Waks said he would rather not have the perks and just earn a higher salary, but his manager said that was not possible.
While some viewers agreed with Waks, others argued that his portrayal of a "dark side" hardly detracted from a cushy job with a far higher salary than the average U.S. worker earned.
"I see no darkness to any of those perks," one user commented. "If a company was taking care of me that well, I wouldn't have a problem working longer hours to do my job."
"How can you complain about those 'perks,'" another person chimed in. "Try working in healthcare or in retail or the food industry."
Waks addressed these critiques to Newsweek, saying that even with a $150,000 salary and abundant perks, a Google employee still made "pennies on dollars" compared with the company executives.
Google, Apple and Twitter all recently announced plans to bring employees back to the office. Google's Bay Area employees are expected to return by April 4, Apple's corporate employees will be returning at least one day a week starting April 11 and Twitter's corporate offices are reopening internationally on March 15, according to the tech news site Protocol.
Waks claimed this pattern was inevitable. "They have a massive sunk investment into this already," he said.