Former Montana GOP Chair Appears to Urge People to Bring Guns to a Trump Rally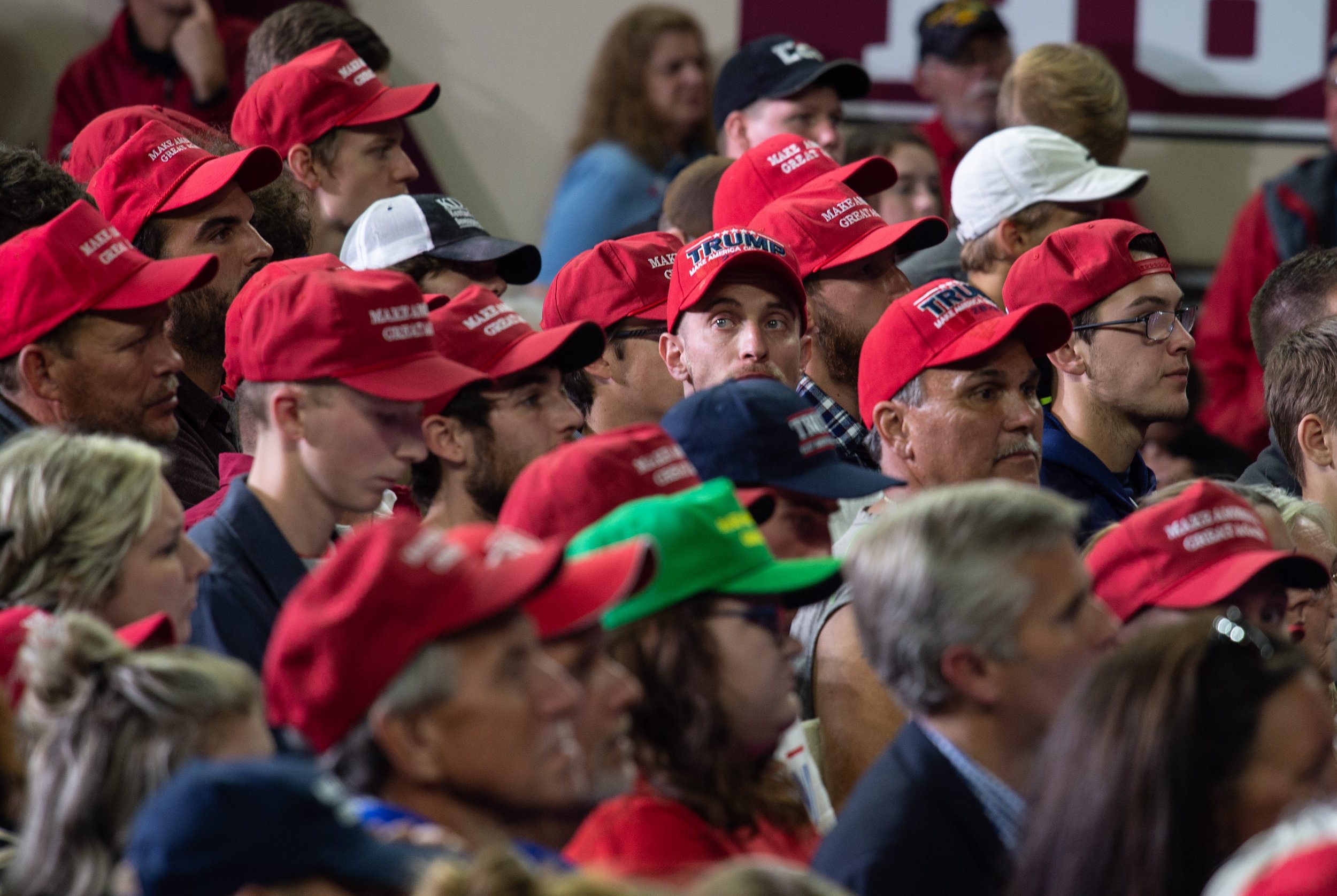 A former Montana Republican Party chairman appeared to urge people to bring guns to a President Donald Trump rally planned for Thursday in the western city of Missoula.
"For all the prospective attendees to the Trump event. Come early. Also all you protesters, show up as well. This is a concealed and open carry state and we know how to use em," Will Deschamps Sr. wrote on Facebook, according to local news outlet KPVI. "USMC trained."
Deschamps led Montana's Republican Party between 2009 and 2015.
He said the post was not a threat but rather an expression of concern about anti-fascist protesters. Antifa members have previously clashed with Trump supporters and extremist organizations, including white supremacists. This past weekend, fighting between far-left and far-right groups took place in New York and Portland, Oregon.
"Anyone that has paid attention in the past weeks, would know that the protesters have become more and more brutal. They are in fact, now carrying fire arms, hardened gloves and other violent articles with them that can kill, or harm those they disagree with. Apparently, those of us that want peacful marches, are not allowed to suggest we defend ourselves," he wrote in a post on Wednesday. "My concern is that sometime, somewhere, one of these protests is going to deepen into someone being severely harmed or killed. Law enforcement in some cities, has lately begun to 'hang back' when faced with these antifa protesters, rather than restore order."
He also decried "fake news" about his initial post. His Facebook teemed with comments from users who both supported his claims and denigrated him.
Deschamps responded with a thumbs up when contacted on Facebook by Newsweek. He appeared to have made his profile private by time of publication.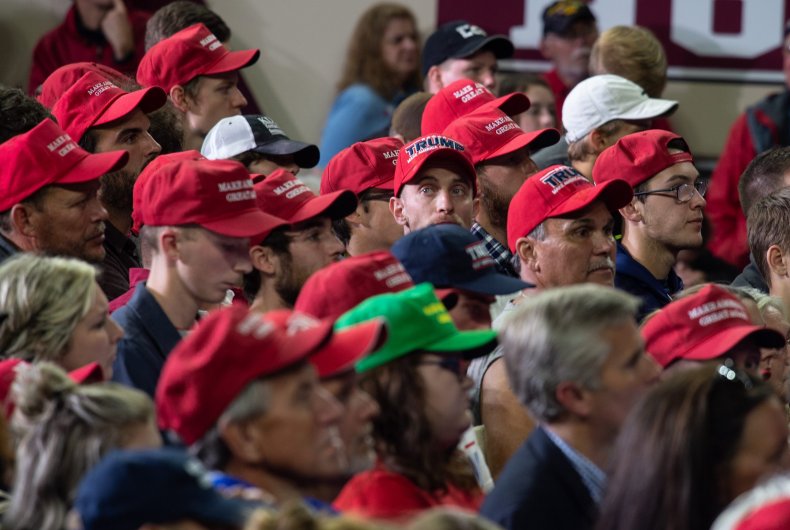 As many as 8,000 people could attend the rally on Thursday night, according to the Missoulian.
Protesters have planned a demonstration. The director of Missoula Rises, which is organizing the Love Trumps Hate event, said that Deschamps's remarks were "irresponsible."
"I think what he is doing is playing directly into the narrative that President Trump is creating, that the left is an angry mob," Erin Erickson said. "There is no evidence of that in Missoula. I think he's trying to further that narrative without any evidence."
Some conservative political commentators have attempted to draw comparisons between Antifa and violent far-right groups, including neo-Nazi organizations.
In June, Republican House member Daniel Donovan introduced a bill to imprison a person wearing a mask or disguise who "injures, oppresses, threatens, or intimidates" another person who is exercising a Constitutional right.
Critics suggested the measure, titled "Unmasking Antifa Act of 2018," empowers white supremacists, according to CNN.
"Two groups go to Charlottesville. A big group chants racist filth, wields semi-automatic assault rifles, fires a gun into a crowd & murders a woman with a car," former director of the Office of Government Ethics Walter Shaub tweeted. "A small group wears masks. It's the small group these Congressmen want to lock up for 15 years. Authoritarianism rises."