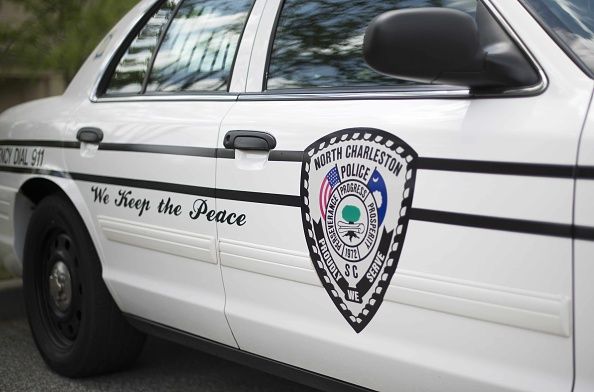 Todd Kincannon, an ex-GOP official, had a run-in with the authorities last month when he allegedly killed his mother's dog with his bare hands in what he described as a spiritual sacrifice.
"I told you what I think, I mean I know I'm the second coming of Christ and I got a command from God to do it," Kincannon told one of the police officers at the scene, according to an incident report.
On July 26, according to a police report, officers were dispatched to 216 Jones Avenue in South Carolina. The report says that Jim Kincannon, Todd's father, called the police to say that his wife Roxie was "absolutely terrified" of their son because he had "killed one of their dogs with his bare hands." Roxie had locked herself in the bathroom.
Officers from the Simpsonville Police Department rushed to the residence where the 37-year-old former attorney was living with his parents. When they arrived, they called Todd through on the landline phone to tell him that they were outside. That's when Todd Kincannon allegedly first said that he was "sacrificing" the family pet.
Shortly after the call, Kincannon left the house. Officers said in the report that the former executive director of the South Carolina Republican Party was covered in blood and what seemed to be dog hair.
When officers entered the house to get Roxie Kincannon out safely from the bathroom, they found the dog dead on the kitchen floor in a pool of blood. It allegedly had several stab wounds and had defecated during the fight. There were three other dogs in Roxie's bedroom that were not harmed during the incident.
Outside the house, when questioned by officers, the ex-GOP official allegedly argued that he was the second coming of Christ, exclaiming that "I'm Jesus," police said.
"I'm not making it up. I have a sign. I'm about to get crucified in the media," Todd Kincannon allegedly told the officers before saying that "I think y'all are going to have to take me to the Psych Institution, I get that."
Kincannon was taken in a patrol car to Greenville Memorial Hospital for psychological evaluation, according to an incident report. When he is released, police will consider whether to serve him with an arrest warrant for the alleged ill treatment of animals.
This is not the first time that Todd Kincannon has been arrested, The State reports. In 2015 he was charged with criminal domestic violence after allegedly threatening to kill himself, his wife and her family.