Former GOP Rep. Denver Riggleman Tapped by Pelosi to Join 1/6 Committee
Democratic House Speaker Nancy Pelosi of California has named former Republican Representative Denver Riggleman to join the House select committee investigating the January 6 attack on the U.S. Capitol. Riggleman will join the committee's senior staff as a senior technical advisor.
Pelosi also invited the Department of Homeland Security's (DHS) Principal Deputy General Counsel, Joseph Maher, to join the committee's senior staff.
Riggleman served as a Republican Virginian representative in Congress in 2018. He lost his primary re-election campaign in 2020. Before then, he served as an Air Force intelligence officer working in data analytics. In 2007, he founded Analytics Warehouse LLC, a contractor which aided the National Security Agency with intelligence analysis and national defense expertise.
In a video posted Friday announcing his joining of the January 6 committee, Riggleman said, "Doing this might be one of the biggest things I've ever done in my life. That includes deploying almost 20 years ago right after 9/11."
"We can't worry about the color of the jerseys anymore, or whether we have and R or a D next to our name," he added. "I want to give my word to everybody, that I'm want to do this in a way that's professional, that's transparent and that's ethical."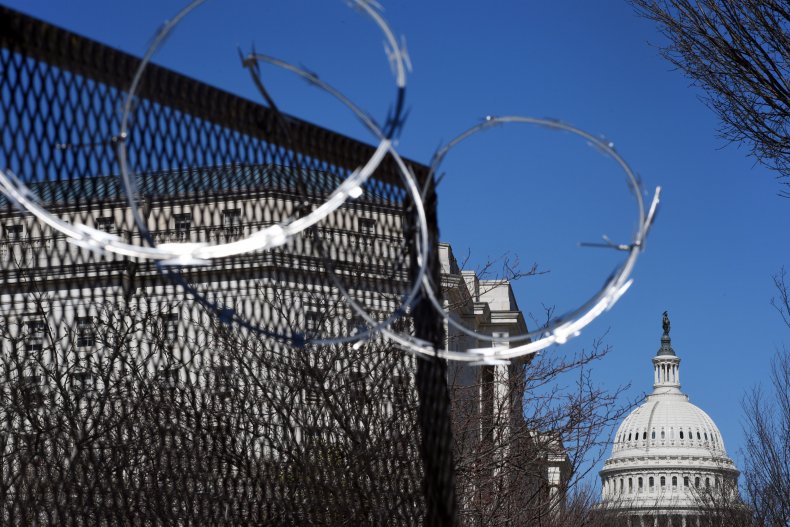 Maher joined the DHS in 2003, during the administration of Republican President George W. Bush. He has since served the DHS in a number of legal positions having worked previously as a lawyer at an international firm.
Committee Chairman Bennie Thompson thanked both Riggleman and Maher for joining the committee in a statement issued Friday.
"They understand how close our democracy was to catastrophe on January 6th and I commend their commitment to help ensure we never see a repeat of that day," Thompson wrote.
Thompson's statement also thanked Republican Wyoming Representative Liz Cheney for recommending Riggleman's inclusion.
Cheney and Republican Illinois Representative Adam Kinzinger are the only two Republican members on the main nine-person committee. The committee held its first hearing on July 27. The hearing gathered testimony from officers from the U.S. Capitol Police and Washington D.C.'s Metropolitan Police Departments regarding the violence they experienced on January 6 and the challenges they've faced since.
In January, the House impeached Republican President Donald Trump for inciting the riots. Trump had incited them, the House said, through his repeated, baseless claims that the 2020 election had been stolen from him by an unprecedented nationwide conspiracy of widespread voter fraud.
Hours before the riots, Trump spoke to a crowd of thousands of supporters at a "Stop the Steal" rally. Many of the predominantly white male rioters that stormed the Capitol later carried flags and wore apparel supporting Trump.
Newsweek contacted Pelosi's office for comment.