'Deep State' Blocking Clinton Email Investigation, Former GOP Rep Says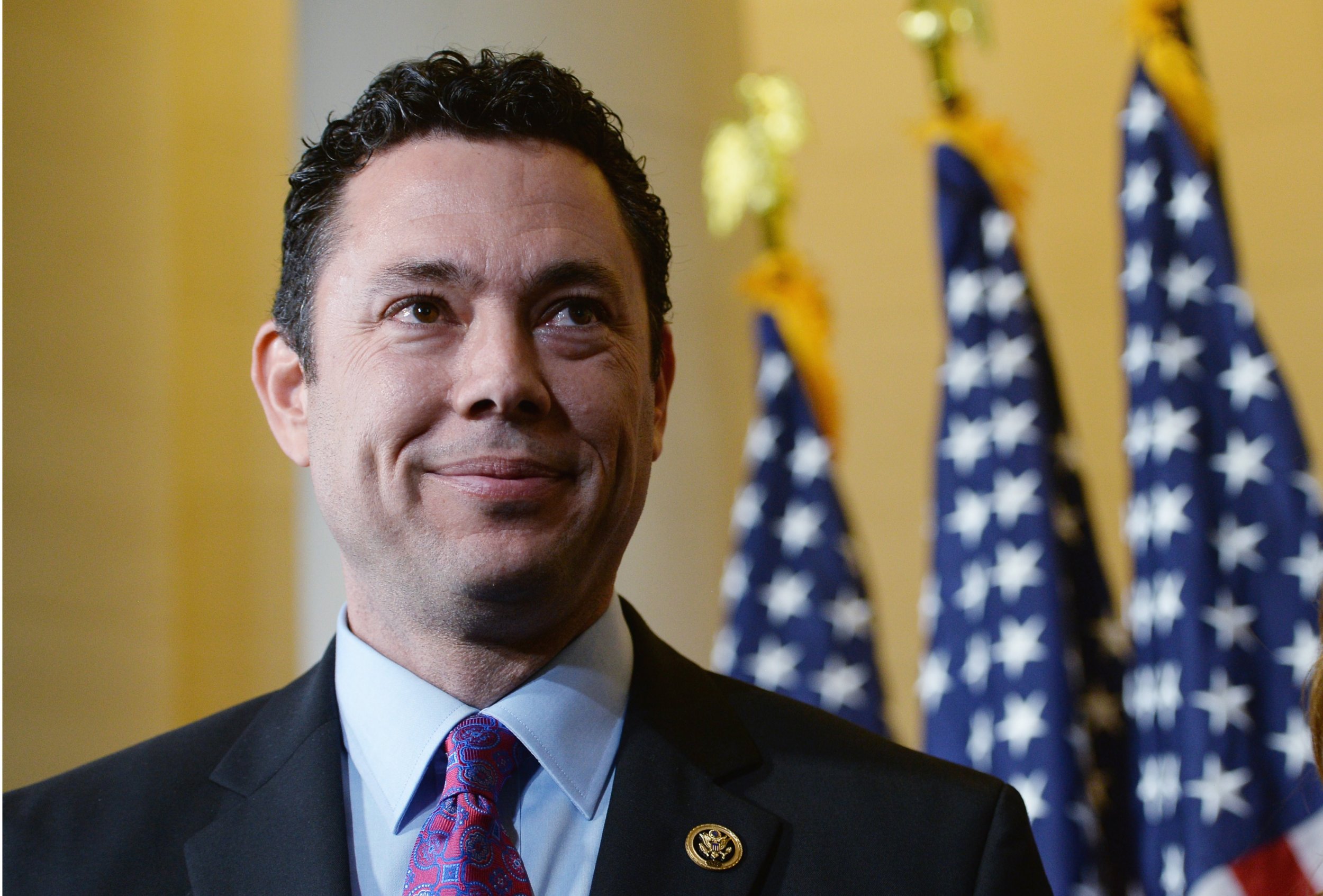 The "deep state" is trying to stop congressional Republicans from moving ahead on their investigation into Hillary Clinton's emails, a former Republican Congressman said on Wednesday.
Former Utah Representative Jason Chaffetz said that the shadowy "deep state," a term used by some Republicans and right wing media primarily to reference career public servants they believe oppose President Donald Trump, continues to block efforts to understand what happened during the FBI's investigation of Clinton's private email server.
"It is the deep state," Chaffetz said on Fox & Friends. "I was a little skeptical about what that means but I'm telling you, having lived through it, it is very real."
Chaffetz was talking about an ongoing dispute between Republicans and the Justice Department over records tied to the agency's investigation of Clinton's emails during the 2016 campaign. Republican Representatives Devin Nunes and Trey Gowdy have been pushing for additional documents about how the bureau decided not to charge Clinton with a crime, despite a public condemnation by then-FBI Director James Comey.
Many believe that Comey's statement, and subsequent decision to reopen the case shortly before the election, cost Clinton the presidency.
Trump himself had referenced the "deep state" with a tweet on Tuesday that accused the Justice Department of failing to go after Clinton aid Huma Abedin for her management of emails.
"Deep State Justice Dept must finally act?" he tweeted.
The "deep state" phrase has become a broad pejorative for essentially anything Trump allies view as disagreeing with, or harming, their movement.
Trump's son, Eric Trump, even suggested on Wednesday that comedian and television host Ellen DeGeneres might somehow be tied into the "deep state" tweeting a picture of suggested accounts to follow on twitter that included DeGeneres' with the caption "Shocking... once again, here are the @Twitter "suggestions" of who I should follow. #DeepState"
There's no evidence of a concerted effort by government officials to undermine Trump, although it is true that an abnormally high number of career officials are filling jobs in the administration. Trump has been slow to nominate appointees, and faced some resistance to some of his picks from Congress, meaning that non-political career public servants have been running offices waiting for new political bosses.
The "deep state" designation was a particular favorite of former Trump adviser Steve Bannon, who routinely used the phrase while describing his belief that much of the federal government had to be dismantled.
'Deep State' Blocking Clinton Email Investigation, Former GOP Rep Says | U.S.