Former GOP Rep Says Trump Has 'Lost His Step,' Republicans Eyeing WH Will See Opening
David Jolly, a former Florida GOP congressman, said Donald Trump had "lost his step" and Republicans who are looking to become a presidential contender in 2024 may see a window of opportunity.
During an interview on Sunday with MSNBC, Jolly spoke about potential GOP candidates who have a shot at the White House, amid speculation that Trump may consider a run himself.
Trump delivered remarks at the North Carolina GOP State Convention on Saturday evening.
"What I saw last night was a boxer who'd lost his step," Jolly said of Trump's appearance in North Carolina. "If you're Kristi Noem, if you're Ron DeSantis, if you're Mike Pompeo, I think you saw your opening last night."
Jolly's comments follow recent false claims by pro-Trump attorney Sidney Powell and MyPillow CEO Mike Lindell that Trump could be reinstated into the White House. But many in the GOP, including Trump's 2016 campaign manager Corey Lewandowski, have dismissed the claims.
According to Ballotpedia, there are currently 23 politicians who are potential Republican presidential candidates. Among those listed include the candidates Jolly singled out during his interview.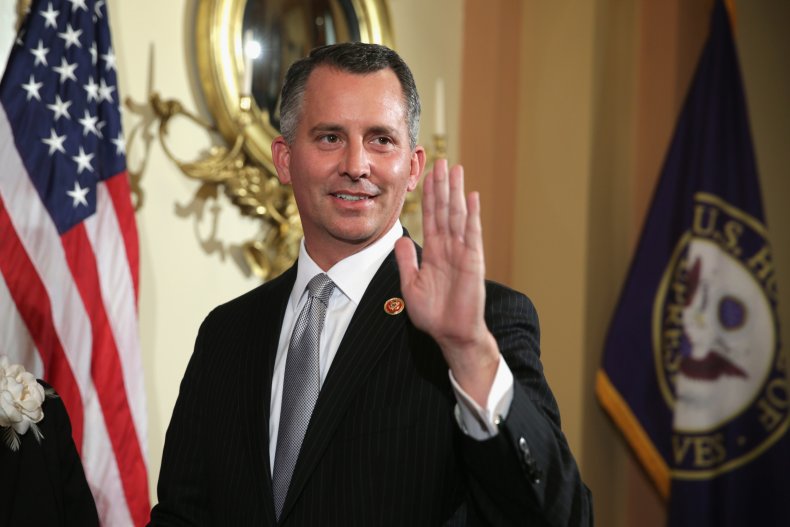 South Dakota Governor Kristi Noem has voiced her disagreements with President Joe Biden's policies on Twitter, including an interview where she discussed the cancellation of the fireworks on July 3 at Mount Rushmore.
In her tweet, Noem described Biden's decision to cancel the fireworks as "arbitrary and unlawful," vowing to appeal for the fireworks again in 2022.
Noem has been seen as a staunch supporter of Trump during his presidency, and came second in a straw poll of candidates should Trump not make a bid for 2024, according to The New York Times.
Florida Governor Ron DeSantis received 43 percent of the vote in the same straw poll, ahead of Noem's 11 percent. DeSantis signed a bill in early May that would implement stricter voting rules, including changes to ID requirements for votes by mail and limits on who can pick up and return a voter's ballots.
"Me signing this bill says: Florida, your vote counts, your vote is going to be cast with integrity and transparency and this is a great place for democracy," DeSantis said on Fox News after signing the legislation.
DeSantis has also taken credit for Florida's quick response to the COVID-19 pandemic, and stated he is for opening schools and against mask mandates.
Mike Pompeo, the former U.S. secretary of state, is one of Jolly's choices as a potential presidential candidate. In the straw poll, he tied with Senator Ted Cruz of Texas at 7 percent each.
Though Pompeo previously stated on Fox News that "I'm always up for a good fight," he has since told NBC affiliate KSNT he did not plan to run for president.
Whether Trump will run again in 2024, or if the GOP candidates mentioned by Jolly will instead take his place if he opts not to, remains to be seen. Biden has confirmed he will be running for re-election in 2024, The New York Times reported.