Former Massachusetts Republican Senator Scott Brown on Sunday backed an independent commission to investigate the Capitol riot, saying former President Donald Trump "absolutely" bears responsibility for the attack on January 6.
This week, the House passed a bill to organize an independent 9/11-style commission to investigate the events surrounding the Capitol riot. Democrats will need at least 10 Republican lawmakers to cross party lines to vote for the commission, but only a few have signaled interest and most have opposed the move.
In an interview on CNN's State of the Union, Brown, whom Trump named ambassador to New Zealand in 2017, called the commission a "no-brainer."
"You look what happened in 9/11, and we were attacked by foreign terrorists, and we wanted to find out immediately, where was the breakdown, what happened and why. Well this is no different," the ex-lawmaker told host Dana Bash.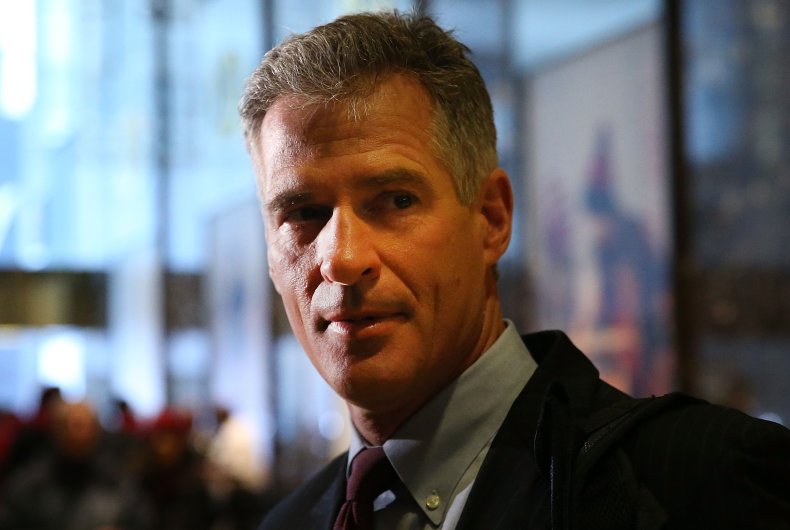 Brown also expressed his belief that Trump "bears responsibility" for the incident.
"Yeah, absolutely. I mean, he bears responsibility, I think his presidency was diminished as a result of this, and I think he's paying a price. He's been impeached twice. He was impeached for those actions," he said.
When asked how he felt when viewing the chaos at the Capitol, he replied, "I thought it was either an action movie, a banana republic, some type of dictatorship. I was embarrassed, I was angry."
Senate Minority Leader Mitch McConnell strongly opposed the independent commission on Wednesday, prompting Senator Mike Rounds of South Dakota to reverse his position and revoke his support for the bill. Without Republican support, the commission will likely be doomed in the Senate.
"It's not at all clear what new facts or additional investigation yet another commission could lay on top of the existing efforts by law enforcement and Congress," McConnell said.
Current Republican lawmakers have routinely denied the violence on January 6, despite a slew of photo and video evidence, as well as hundreds of subsequent criminal proceedings.
Senator Ron Johnson of Wisconsin has rejected calling the incident an "insurrection" and claimed that it was mostly "peaceful." Brown pushed back against GOP attempts to downplay the riot on Sunday.
"They weren't tourists, they weren't visiting just to have fun, we had people who were ready to wreak havoc. People died and there clearly was a breakdown of communication, security. And don't forget, I agree," he said. "[House Speaker] Nancy Pelosi is responsible for that stuff. So to have a commission like this to find out who was responsible, what went wrong, to make sure it never happens again, it should be a no-brainer."
Newsweek reached out to Senate Minority Leader Mitch McConnell for comment. This story will be updated with any response.