Former Green Beret Charged With Giving Military Information to Russia
The Justice Department announced Friday that a former Army Green Beret was arrested for allegedly conspiring to share military secrets with Russian intelligence operatives.
Prosecutors say that Peter Rafael Dzibinski Debbins, 45, took part in the espionage plot from 1996 to 2011. Russian agents are said to have assigned Debbins the code name "Ikar Lesnikov" in 1997, before he served with the Army on active duty from 1998 to 2005. He was allegedly encouraged to pursue a career with the Green Berets, or Special Forces, by Russian intelligence and was selected to serve in the elite unit after several years in chemical units.
"Our military is tasked with the awesome responsibility of protecting our nation from its adversaries, and its service members make incredible sacrifices in service of that duty," G. Zachary Terwilliger, U.S. Attorney for the Eastern District of Virginia, said in a statement. "When service members collude to provide classified information to our foreign adversaries, they betray the oaths they swore to their country and their fellow service members. As this indictment reflects, we will be steadfast and dogged in holding such individuals accountable."
Debbins speaks fluent Russian and first visited the country in 1994, according to court documents. He has deep family ties to the country and region. His mother was born in the Soviet Union and he met his future wife in Chelyabinsk, Russia, where they married in 1997.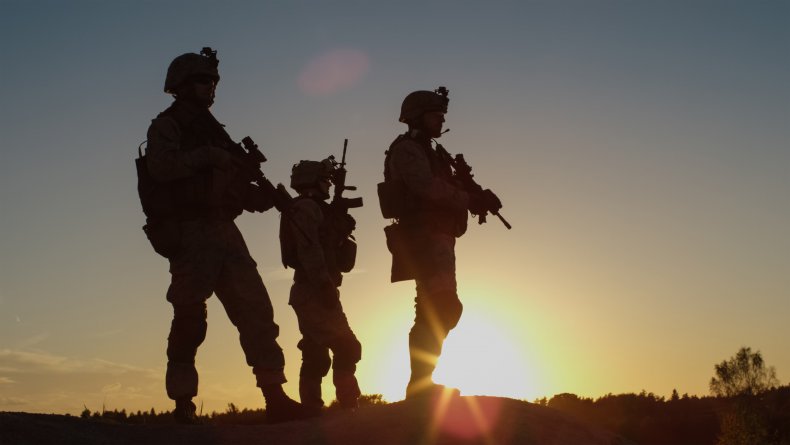 Debbins allegedly made initial contact with Russian intelligence in late 1996 while he was with the Reserve Officers' Training Corps, before providing Russian agents with information he gathered from the Army during and after the time he served on active duty. Information he is said to have shared included personal details about fellow Green Berets that his handlers could use "to see if they would cooperate with the Russian intelligence service."
"According to the allegations, Mr. Debbins knowingly provided information to self-proclaimed members of Russia's Intelligence Service, the GRU," said James A. Dawson, Acting Assistant Director in Charge of the FBI Washington Field Office. "As a member of the U.S. Armed Forces, the American people and his fellow service men and women should have been able to trust Debbins with secrets, information, and. Debbins allegedly fell very short of that and exploited his role in the military and his fellow service members to benefit one of our top adversaries for years."
"Today's charges are another example of the dedicated and unrelenting efforts of the FBI and our partners, domestic and international, to aggressively pursue and bring to justice those who violate this sacred trust and place our national security at risk," Dawson added.
Debbins faces one charge of "conspiracy to gather or deliver defense information to aid a foreign government." If convicted, he could face up to life in prison. The case is being prosecuted by Assistant U.S. Attorneys Thomas W. Traxler and James L. Trump, along with David Aaron, a trial attorney with the National Security Division's Counterintelligence and Export Control Section.
Newsweek reached out to the Justice Department, who declined to comment.
Update 8/21, 7:18 p.m.: This article has been updated to reflect that the Justice Department declined to comment.