Former 'Grey's Anatomy' Actor Isaiah Washington Comes Out as a Trump Supporter
Former Grey's Anatomy actor Isaiah Washington, who was fired from the show for using a homophobic slur, told Fox Nation's Nuff Said why he feels some in Hollywood are afraid to "come out" as conservative and his reason for leaving the Democratic party.
"You got a lot of conservative or centric libertarian-minded people that really care about other people but they are terrified to come out of the closet and say anything that's not in line with the Democratic party," Washington told Nuff Said host Tyrus.
Washington explained why he supports the #WalkAway movement, an online campaign encouraging people who feel left behind by the Democratic party to seek other alternatives, like the Republican party. Washington says Democrats are "not doing enough" for the black community. He highlighted Trump's support for the First Step Act, a bill which would reduce a prisoner's sentence for good behavior and assist them to assimilate with society upon their release, as one of his reasons for switching.
"I'm going to support the policy over the person," he told Nuff Said.
Washington made clear why he left the Democratic party in April with a tweet, where he indicated his lack of acknowledgment for his civic work from the Obama administration was why he felt left behind by the Democrats.
Around the same time Obama was elected, Washington was in the midst of a very public behind-the-scenes drama on Grey's Anatomy, the show that Washington is best known for.
At the time Washington acknowledged using a homophobic slur in an argument with co-star Patrick Dempsey. In July 2007, Washington said on Larry King Live he felt provoked by Dempsey and used the homophobic slur to explain how Washington felt Dempsey was treating him on set, using the slur in an effort to convey "somebody who is being weak and afraid to fight back."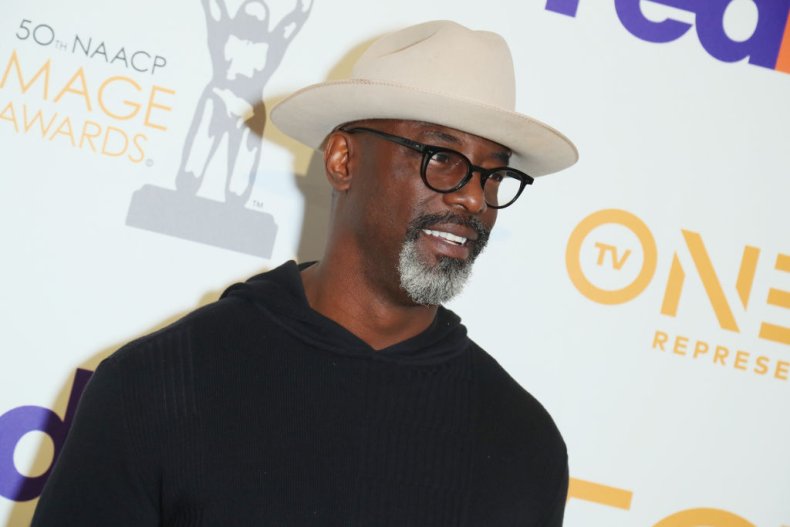 Others on set allegedly indicated Washington used the slur as an insult for another co-star, T.R. Knight, who at the time was not out-of-the-closet publicly. The drama surrounding the issue shed a larger light on Knight, leading to speculation about his sexuality, forcing him to eventually come out. In a 2007 appearance on Ellen, Knight said "everybody heard him," referring to Washington using the slur.
As a result of the back and forth, on June 7, 2007, ABC announced it would not renew Washington's contract for the show. He told I Am Entertainment magazine in 2014 that ABC effectively killed his career, "They killed the actor (in me) on June 7, 2007."
Since being let go from Grey's Anatomy, Washington has worked sporadically, most recently appearing on the CW's The 100.