Former Guantanamo Prisoner Arrested at 15 is Released on Bail in Canada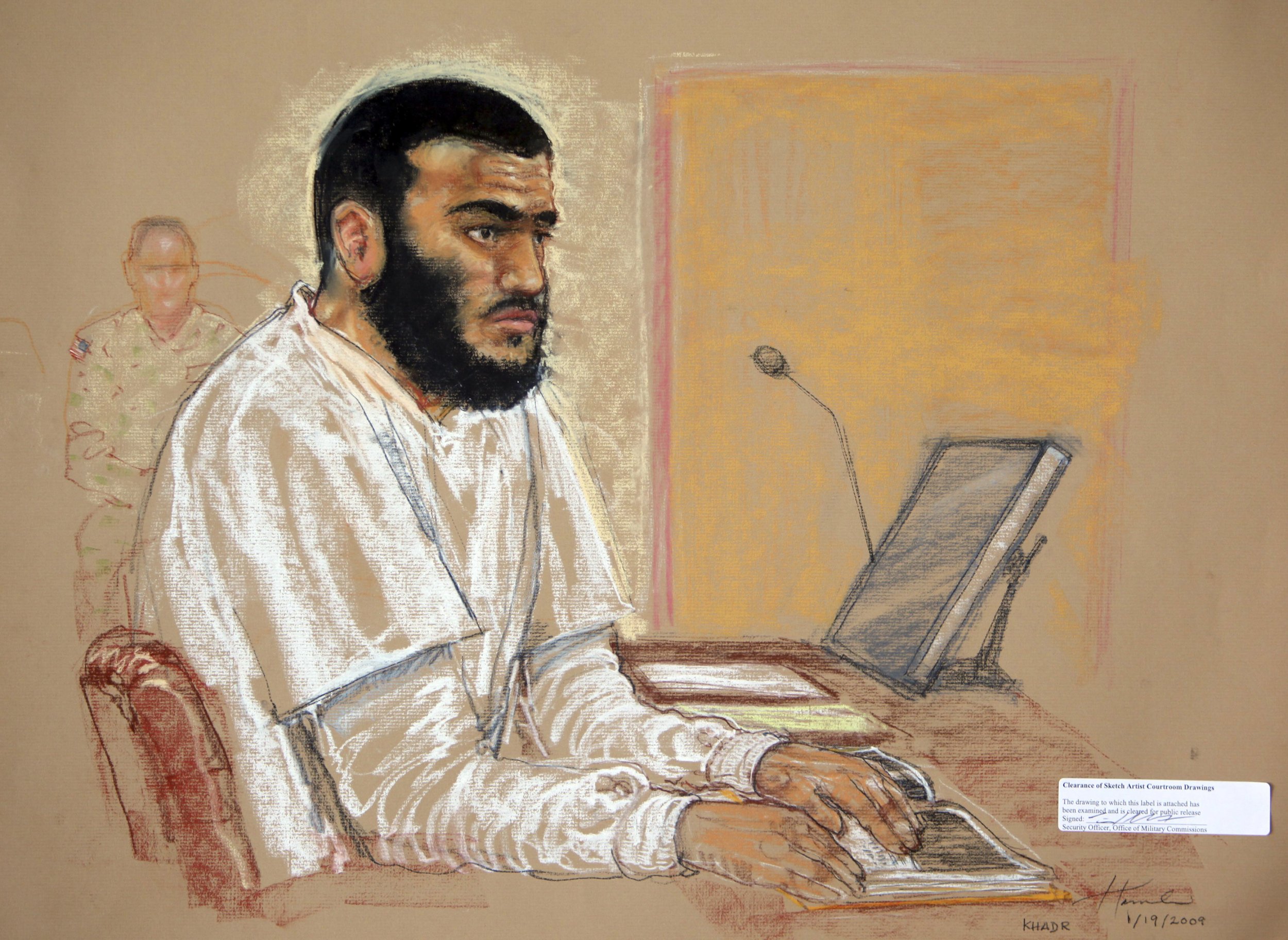 Omar Khadr, a 28-year-old former Guantanamo detainee who was captured when he was just 15, has been released on bail by a Canadian court.
Khadr, a Canadian citizen, spent 13 years in prison after being detained by U.S. forces during a firefight in Afghanistan in 2002. On July 27, 2002, he was taken into custody and spent a decade as a prisoner at the U.S. military detention facility in Guantanamo Bay, Cuba.
In 2010, Khadr pleaded guilty to murder and attempted murder in violation of the laws of war; conspiracy to commit terrorism; providing material support for terrorism; and spying. Khadr threw a grenade that killed Christopher Speer, a U.S. Army medic, in Afghanistan. According to Fox News, his attorney said Khadr was sorry for his actions and had apologized to Speer's wife in the Guantanamo courtroom.
"I look forward to Omar Khadr letting the Canadian public see who he is," Khadr's lawyer Dennis Edney said after his release, according to CBC. "Today is a wonderful day for justice. It's a start."
During his capture in Afghanistan, international rights organization Human Rights Watch says, Khadr, who was seriously injured, was forced into stress positions, threatened with rape, forced to wear a hood and was "confronted with barking dogs." When he arrived at Guantanamo, officials allegedly threatened to send him to Egypt, Syria or Jordan, where he would be tortured. He waited two years after his capture to be granted access to a lawyer, says Human Rights Watch.
But not everyone is pleased to see Khadr's release, as Ezra Levant, author of The Enemy Within: Terror, Lies, and the Whitewashing of Omar Khadr, told FoxNews.com. "He murdered a U.S. medic in cold blood. A jury sentenced him to 40 years in prison, but President Obama offered him a plea deal for just eight years, and now parole will reduce that further," Levant said.
"This isn't sufficient, especially given that Khadr has never publicly renounced terrorism or Al-Qaeda, or his own father's terrorism," he added.
Khadr spent portions of his time at Guantanamo in solitary confinement. After pleading guilty, he was repatriated to a maximum-security prison in Canada in 2012 and was moved to a correctional institution in Alberta last year.
Khadr's release is "a significant step towards ending his ordeal," says Human Rights Watch.
"The court's conditional release of Omar Khadr is a start, but it won't erase all the abuses he suffered during the nearly 13 years he was locked up," said Laura Pitter, senior national security counsel at Human Rights Watch. "The Canadian government should make up for its own failings in this case and assist in Khadr's rehabilitation."
Under the court's ruling, Khadr must continue to see a psychologist and has a curfew from 10 p.m. until 7 a.m., the Canadian Broadcasting Corporation reports. Khadr will also have to live with Edney and his wife.
One of the charges against Khadr, material support for terrorism, has been invalidated, while another, conspiracy, is in appeal. He is challenging his other charges in a U.S. court. As part of his appeal, Khadr was sentenced to eight years in prison, although he has said he accepted the guilty plea only to leave Guantanamo.
"When Khadr was repatriated, instead of providing him with the rehabilitation he deserved as a former child soldier, Canada threw him in prison," said Pitter. "Now Canada has a chance to try to make things right and provide Khadr with the support he needs to reintegrate into Canadian society."