Sir Richard Dearlove, former head of British intelligence service MI6, said he believes that China destroyed any possible evidence that the coronavirus leaked from a lab in Wuhan.
Although the possibility that the COVID-19 virus leaked from a Chinese lab was initially dismissed by a number of prominent scientists, many scientists and President Joe Biden have recently said the theory should be investigated further. Last week, Biden ordered intelligence officials to "redouble" their efforts to investigate the pandemic's origins—including the theory that it leaked from a top research lab in Wuhan. But Dearlove told the Telegraph newspaper's Planet Normal podcast on Thursday that any evidence would likely have been destroyed already by the Chinese.
"We don't know that's what's happened, but a lot of data has probably been destroyed or made to disappear, so it's going to be difficult to prove definitely the case for a gain-of-function chimera being the cause of the pandemic," Dearlove, who led MI6 from 1999 to 2004, said.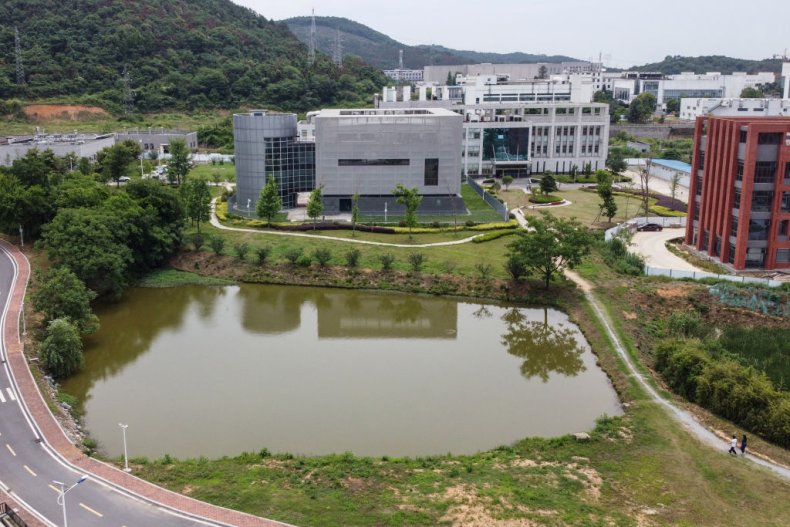 He warned that China is "a pretty terrifying regime and does some things we consider unacceptable and extreme in silencing opposition to the official line of the government." Dearlove criticized what he referred to as "extraordinary behavior" from scientists in Western countries who had "shut down any debate" over the origins of the virus.
Dearlove went on to criticize former British leaders for their "naïveté" in trusting the Chinese government.
"Some of the things that were said by George Osborne and David Cameron about our relationship with China—how we were going to have this privileged position—I was staggered at the time by the sheer naïveté that they could develop a relationship with China without understanding they were dealing with a communist dictatorship, and one that has its own strategic agenda," he said.
Cameron previously served as Britain's prime minister, and Osborne held the posts of first secretary of state and chancellor of the exchequer.
The virus first surfaced in Wuhan in November 2019. The Chinese city is home to the Wuhan Institute of Virology, which was researching coronaviruses, specifically viruses from bats. Although a number of prominent scientists initially dismissed the possibility of a lab leak, new evidence has emerged that gives more credence to the theory. According to a Wall Street Journal report from May 23, a previously undisclosed U.S. intelligence report said that at least three researchers from the Wuhan lab had been sick enough to seek hospital treatment in November 2019, right before the initial outbreak began.
"As of today, the U.S. Intelligence Community has 'coalesced around two likely scenarios' but has not reached a definitive conclusion on this question," Biden said in a statement last week.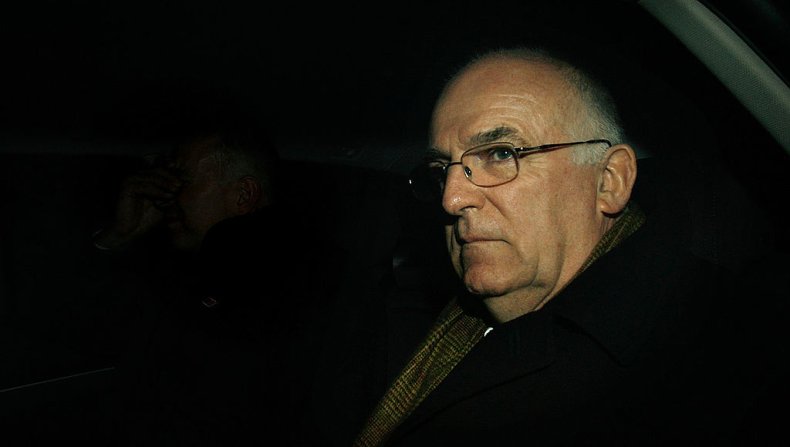 "Here is their current position: 'While two elements in the IC leans toward the [human contact] scenario and one leans more toward the [lab leak scenario]—each with low or moderate confidence—the majority of elements do not believe there is sufficient information to assess one to be more likely than the other," the president added. He said that the intelligence community should report back with a more definitive conclusion within 90 days.
China has dismissed the allegations of a lab leak. "Political forces have been fixated on political manipulation and blame game," the Chinese Embassy in Washington, D.C., said about Biden's comments. It added that the investigation would "seriously hamper international cooperation on the pandemic."
Newsweek reached out to the CIA for comment but did not immediately receive a response.