Former Heisman Winner and NFL Star Makes Broadway Debut in 'Chicago'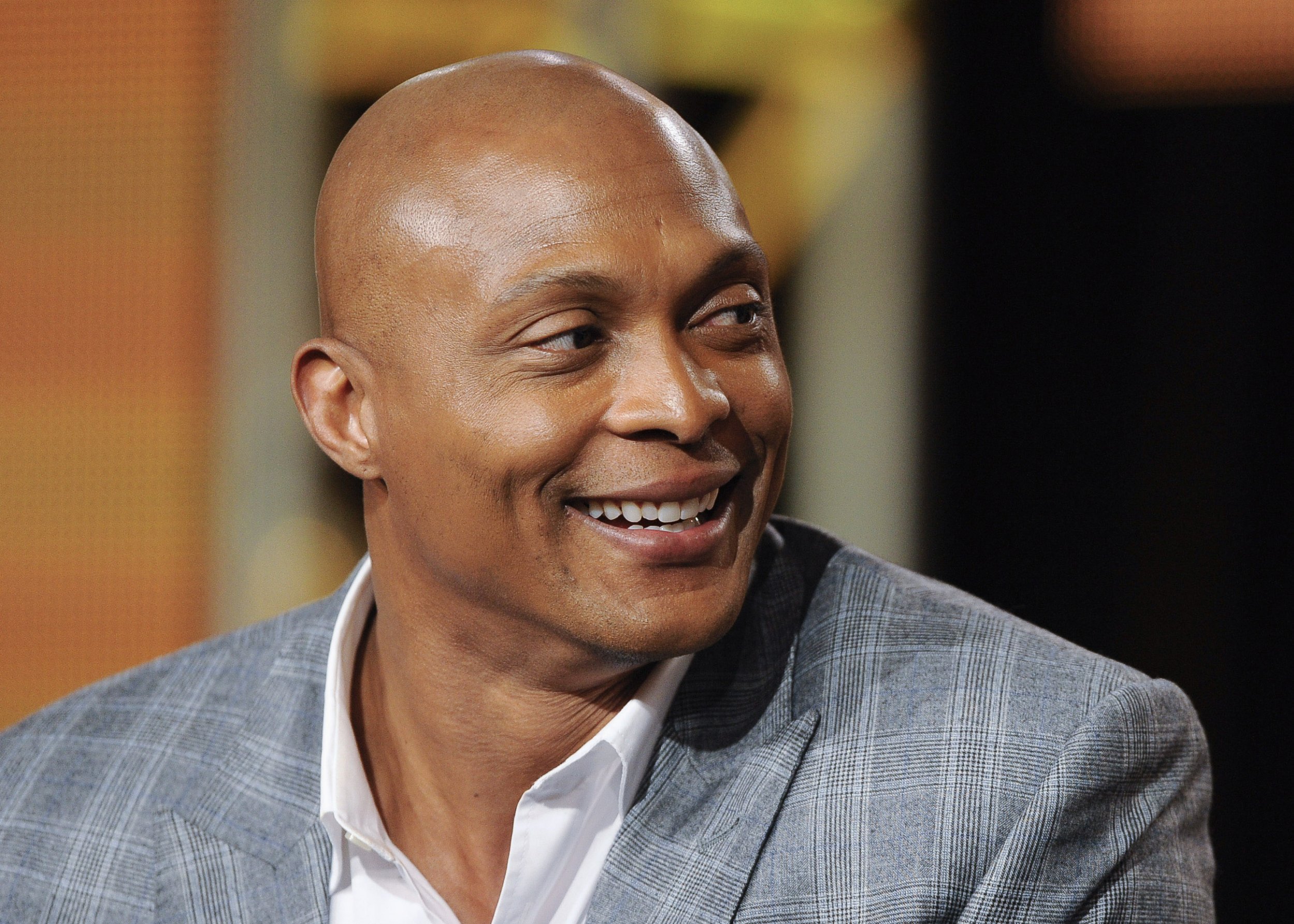 Eddie George is heading "where the gin is cold, but the piano's hot." And the former football star is getting ready to "give 'em the old razzle dazzle" once he gets there, as his character Billy Flynn would say.
George, who won the Heisman Trophy as a running back at Ohio State University in 1995, went on to become a first-round draft pick and spent nearly a decade in the NFL, garnering an AP Offensive Rookie of the Year title, playing in four pro bowls and serving as a crucial force for the Tennessee Titans in Super Bowl XXXIV (though the team lost to the St. Louis Rams 23-16).
But on Tuesday—roughly 20 years after his Heisman triumph and more than a decade after he left the NFL—he's poised to step into a different kind of spotlight to make his Broadway debut in the musical Chicago. The show tweeted about his upcoming seven-week engagement at the Ambassador Theater in late October, and George is set to take the stage for his first performance Tuesday at 8 p.m. (The original tweet indicates a run beginning January 11, but there was no show that evening, according to Chicago 's performance calendar.) George is scheduled to perform through February 28.
"Honestly I'm blown away," George recently told Good Morning America about the opportunity to appear on Broadway. "It was definitely 10 years in the making. It was through the arts that I was able to find my voice after playing the game of football," which, he says, isn't always so different from singing and dancing with a Broadway cast. It's about "trusting your team, trusting everybody around you that they're going to be in the right place at the right time, and that they're going to support you," whether it's for a drive down the field or a choreographed number.
Fans can get a glimpse of George as Flynn in photos that have been shared on social media, one of which is also on a billboard near the theater.
Since retiring from football, George earned his MBA from the Kellogg School of Management at Northwestern University and founded the Edward George Wealth Management Group and the theatrical troupe Actors by George. He has appeared on television as an analyst for FOX College Football and on NBC's American Dream Builders, as well as in movies like Best Man Holiday, Into the Sun and The Game Plan. He's also acted onstage as Othello and Julius Caesar at the Nashville Shakespeare Festival and more recently in The Whipping Man with the Nashville Repertory Theatre.
On Tuesday, he makes his way into the 1996 Broadway revival of Chicago, which won six Tony Awards, including best musical revival, best actor and actress in a musical, for James Naughton and Bebe Neuwirth, respectively, and best choreographer for Ann Reinking, who created dances in the style of the show's original choreographer, Bob Fosse.
The musical, set in 1920s Chicago, tells the story of Roxie Hart, who murders her lover and finds herself in jail. She hires the famously smooth criminal lawyer Billy Flynn. A 2002 movie version starred Renée Zellweger as Roxie, Catherine Zeta-Jones as her fellow inmate Velma Kelly, Queen Latifah as Matron "Mama" Morton and Richard Gere as Billy Flynn. It won the Academy Award for Best Picture at the 2003 Oscars.
The Chicago stage is no stranger to celebrities either. Patrick Swayze, Michael C. Hall, Brian McKnight and Usher have all previously taken on the role of Billy Flynn, while Melanie Griffith, Rita Wilson and, most recently, Brandy Norwood and Rumer Willis, have played Roxie Hart. NeNe Leakes appeared onstage as Matron "Mama" Morton at the tail-end of 2015.
"It's been an amazing journey to jump on this train," George told Good Morning America, "because it's the longest-running American musical in Broadway history."