Former HGTV Star Chip Gaines Says He Is 'Giddy' that 'Fixer Upper' Ended, Show Left Him Feeling 'Trapped'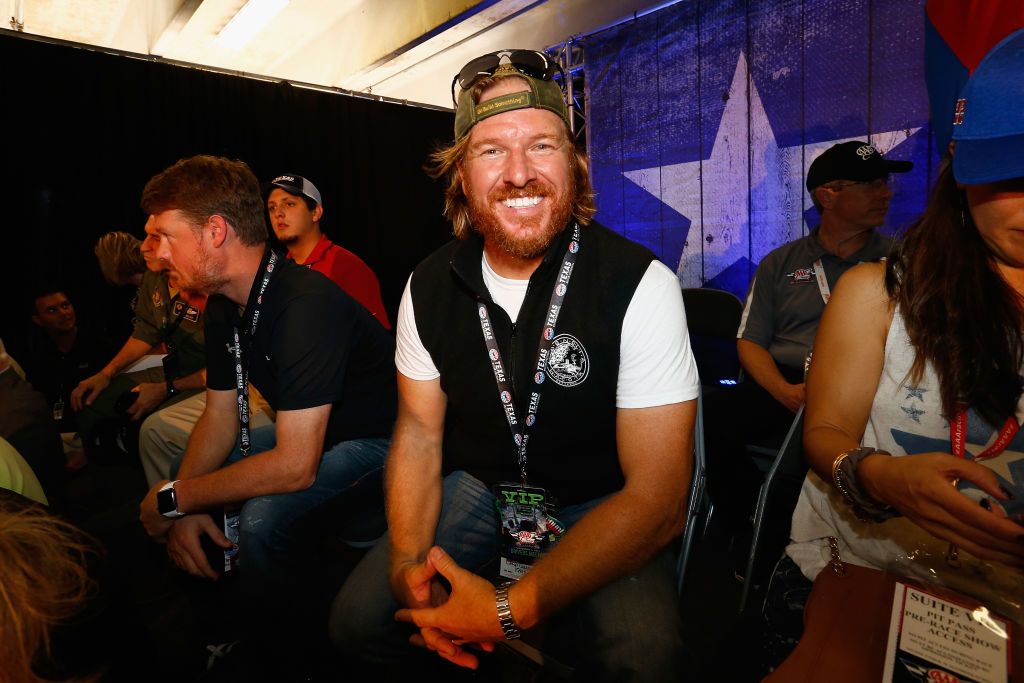 HGTV's "Fixer Upper" ended eight months ago, but Chip Gaines said he was ready for the hit show to come to a close.
Speaking with Cowboys & Indians magazine, Gaines said that he and his wife, Joanna Gaines, have been "giddy" since the show ended in March.
"Something about breaking out of that has been liberating. Jo(anna) and I are both just kinda giddy, just like, Man, what's the future look like and what's the next step? Because we're both business people, and that's fundamentally who we are," Gaines said.
Gaines explained that the first three seasons of 'Fixer Upper' were some of the best years of his life, but the following two years were more difficult as he felt "caged" by the requirements of filming the hit home makeover show.
"TV was a funny thing for me. I'm an authentic, sincere person. So, as long as things are natural and organic, I'm in my element. But the more staged something becomes, or the more required something becomes, it boxes me up, and I felt like toward the end of the Fixer Upper journey, I felt caged, trapped. Jo and I couldn't figure it out. I mean, why? You're getting to have all this fun, right? But it's like if I put a camera in your face and said, "Hey, say something funny." Or if I put a camera in your face and said, "Hey, be smart." I just struggled with that environment," Gaines said.
"We are having so much fun enjoying our family and growing this business here in Waco. What the TV future looks like is a big, fat question mark," Gaines said,
While "Fixer Upper" is off the air for good, the Gaineses could still end up back on television. Chip and Jo are currently working with the Discovery Network, the parent company for HGTV, to create their own television network, dubbed Magnolia Television.
The couple announced the news in November during an appearance on "The Tonight Show Starring Jimmy Fallon," saying that the network is in the preliminary stages but they hope to be up and running in the next 12 to 18 months.
There are currently no plans for the Gaines family to have a tv show on the network, but Chip told Fallon that they weren't ruling it out completely.
"You are going to get to see the kids grow up. You are going to see us — well, maybe a six-month delay, like the rest of the world — but we are excited to be back," Chip said on the show.
The television network is just one of many businesses that encompass the Gaineses empire. Chip and Jo opened a restaurant — Magnolia Table — in addition to starting their own magazine. They continue to renovate and sell homes in Waco, Texas, and have published numerous books. The couple also has a merchandising deal with Target that includes a home goods and decor line, along with a furniture line and other home-related enterprises with various other companies.
And then there is Magnolia Market at the Silos in Waco, Texas, the retail cornerstone of the company.
That entreprenuerial spirit is the engine that makes the Magnolia brand go, Gaines said to Cowboys & Indians.
"The one thing I do know about myself is that I'm an entrepreneur. I'm not a finance guy, I'm not a lawyer, I'm not a doctor. Even in this business that we run currently, entrepreneurialism is the engine that drives us to the next thing," he said.
Former HGTV Star Chip Gaines Says He Is 'Giddy' that 'Fixer Upper' Ended, Show Left Him Feeling 'Trapped' | U.S.