Former Homeland Security Chief Says Diverting Resources to Build Trump's Wall 'Makes No Homeland Security Sense'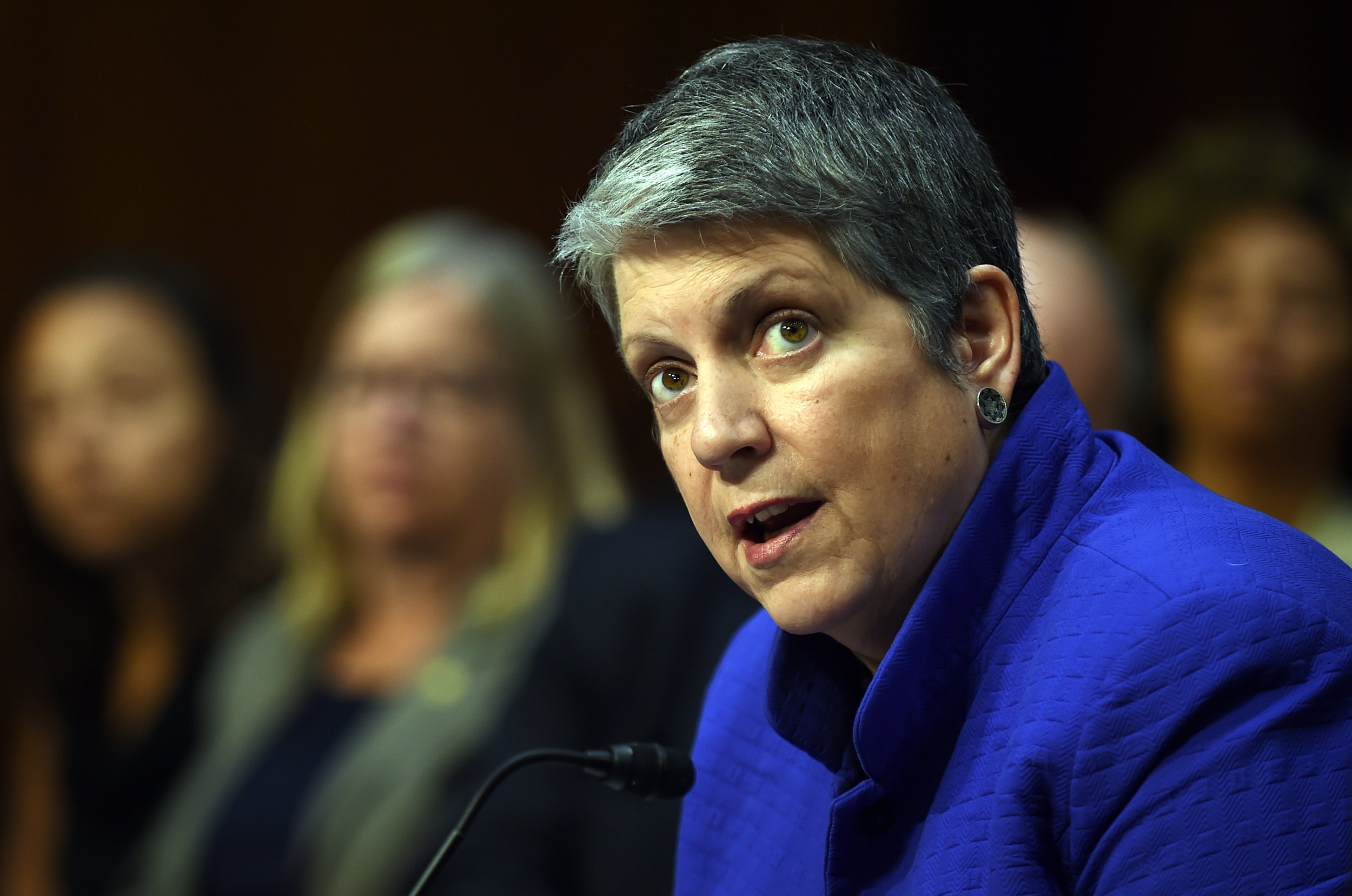 Former Homeland Security Secretary Janet Napolitano struck out at President Donald Trump's plans to shift military funds to build his long-promised border wall between the U.S. and Mexico on Tuesday, asserting that "a wall is a symbol...not a strategy."
"I think that we all should agree that we need a secure border. There's no disagreement there," Napolitano said in an interview with MSNBC. "The question is how do you do it? And in my judgment, a wall is a symbol. It's not a strategy."
"Diverting resources and our national attention to building a wall, angering our ally, Mexico, while we're doing it makes no Homeland Security sense," Napolitano, who served as DHS chief from 2009 to 2013 under the Obama administration, said.
Asked what a "sensible" solution to address security at the southern border might look like, Napolitano said a more effective strategy would be investing funds in a multifaceted approach.
"So, I think it's a combination. It's more manpower between our ports of entry. It's technology, sensors, ground sensors, tunnel detection equipment. It's air cover across the border," Napolitano said. "And it's strengthening our actual ports of entry. Adding to the technology there, so that the vehicles who come through the ports can essentially all be X-rayed to find suspicious compartments."
Noting that the majority of drugs smuggled into the U.S. come through designated points of entry, Napolitano said: "By and large, they come through the ports."
On Monday evening, the Pentagon notified Congress that it had authorized the transfer of $1 billion to begin construction on the Trump administration's border wall, with more money expected to follow in the near future.
The current funding is expected to be put toward building 57 miles of fencing, in addition to other border security initiatives.
The Pentagon will move ahead with the transfer of funds, despite receiving a letter from the House Armed Services Committee rejecting the reprogramming decision.
"The committee does not approve the proposed use of Department of Defense funds to construct additional physical barriers and roads or install lighting in the vicinity of the United States border," the bipartisan letter asserts.
While in the past, the Pentagon might have notified congressional defense committees of the decision and taken their response into account, in this case, the defense department has moved ahead without any say from Congress.
The defense department's approval of the funds transfer comes after Trump declared a national emergency over immigration in February, in an apparent bid to bypass Congress and obtain the funding he needs to bring his border wall plans to fruition.
On Tuesday, House members were unsuccessful in a bid to override an initial veto from Trump on Congress's efforts to end the national emergency, with the chamber vote of 248-181 falling short of the two-thirds majority they needed to overpower the president.