Former Homeland Security Secretary Jeh Johnson: Another Family Separation Crisis May be Looming at Mexico Border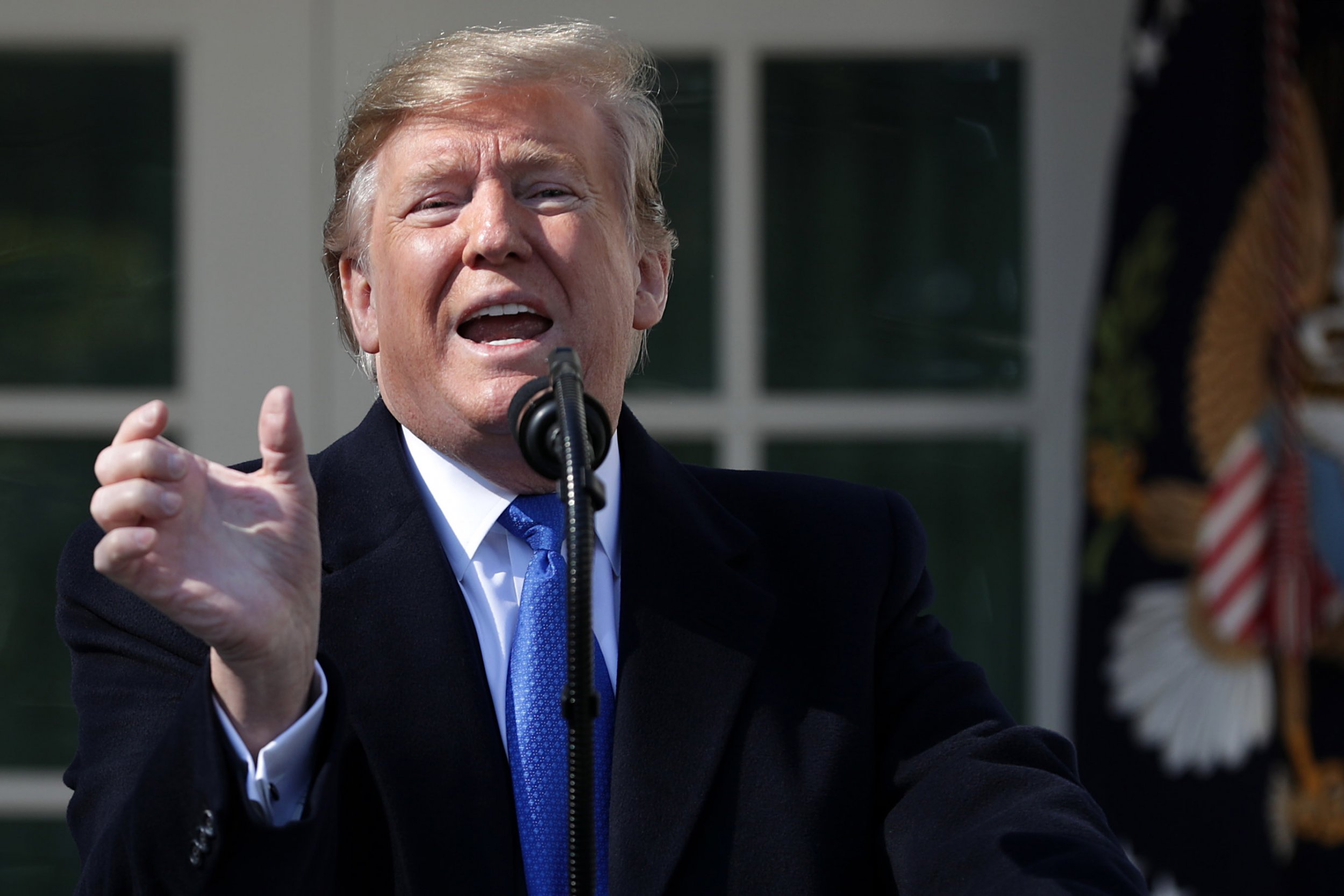 Former Department of Homeland Security Secretary Jeh Johnson said Saturday that the large number Central and South American migrants apprehended trying to cross into the U.S. has gotten to the point where he expressed concern of a repeat of last year's family separation crisis.
"We might be at the doorstep of another separating families type of crisis," said Johnson, who headed DHS for nearly four years under President Barack Obama, appearing on MSNBC's AM Joy. "The idea of sending a 7-year-old back to Central America without due process is something that most Americans should have serious objections to. There are other ways to deal with this situation right now."
Johnson was referring to a letter sent this week by his successor, Homeland Security Secretary Kirstjen Nielsen, asking Congress for the authority to return unaccompanied minors from Central America — currently numbered at more than 1,200, per Nielsen — back to their home countries in a "safe and orderly manner if they have no legal right to stay."
Speaker of the House Nancy Pelosi rejected the DHS request, reports Roll Call.
"Democrats reject any effort to let the Administration deport little children, and we reject all anti-immigrant and anti-family attacks from this President," explained the congresswoman from California.
On AM Joy, Johnson pointed to comments this week from Customs an Border Protection Commissioner Kevin McAleenan, who revealed that CBP had apprehended 4,000 migrants the previous day and that the agency had begun releasing select detainees into the general public to alleviate overcrowding.
"We're on pace, this month, for 100,000 apprehensions," noted Johnson, who said that the highest level of apprehensions he saw during his time at DHS was 65,000 people in May 2014. "So this is a crisis. It's very definitely a crisis. There are ways to deal with this, there are answers — there are no easy answers — the one thing that we should not do, as Americans, is send a 7-year-old, an 8-year-old, an unaccompanied child back to Central America without due process."
Earlier in the week, Johnson appeared on MSNBC's Morning Joe and argued that no amount of increased border security is going to curb migration so long as people in other countries have a reason to flee.
"What is driving this and how do you address it?" posed Johnson. "Very clearly, what is driving it now are the continued underlying conditions in Central America, the poverty and the violence there. That is always an overwhelming factor in illegal migration, and there's no level of border security that you can throw at that problem to act as a complete deterrent, as long as the underlying conditions exist."
Johnson made his statements amid President Donald Trump's threat to close the U.S. border to Mexico in the near future. A move that the White House contends will curb migration and stem the flow of illegal drugs into the U.S., but which some economists say would have a devastating and immediate impact on the American economy.