Former Inmates Say They Were Fed Meat Labelled 'Not Fit For Human Consumption'
Former inmates say an Arizona prison repeatedly fed them meat labelled "not for human consumption," according to a report from the Phoenix New Times.
The outlet says the claims were made by six women who were incarcerated at Arizona's Perryville prison from the early 2000s until earlier this year. All of the former inmates say they saw meat explicitly labelled with indications it was not for humans. The questionable meat included boxes of whole chicken and packages of spoiled green lunchmeat.
The Arizona Department of Corrections denies that any unfit food was served to prisoners. This is not the only alleged impropriety the department has been accused of in recent times. In a lawsuit filed earlier this month, the department was accused of repeatedly failing to comply with a 2015 settlement intended to improve inadequate inmate health care. The situation has resulted in a call by prisoners and advocacy groups for a federal takeover of the prison health care system.
Legal challenges to allegedly poor conditions in prisons don't always go the way of the prisoners. A lawsuit by a group of Oregon prisoners, who say they were also fed food labelled "not for human consumption," was thrown out by a judge in July. The ruling stated that the food, which prisoners claim was served to them rotten and sometimes covered in mold, was adequate because it only "caused occasional illness but no other adverse health impacts."
Arizona prison food is supplied by Trinity Services Group, a Florida-based company which describes itself as a "national leader in correctional food service." The company serves 43 states, and is said to maintain over $500 million in annual revenue. Trinity has faced multiple allegations of supplying inadequate and unfit food in several states.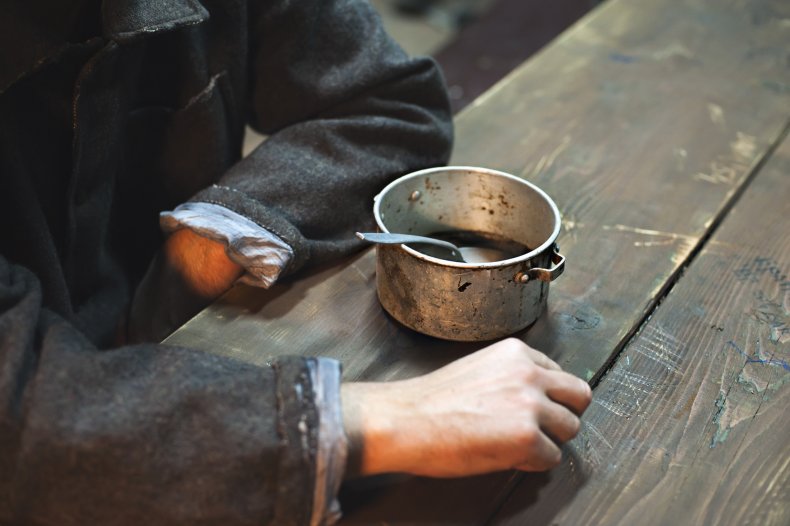 In Michigan, hundreds of prisoners went on hunger strike and some later rioted in 2016 and 2017, due to what they said was the poor quality of food the company had provided. Along with some prisoners complaining of "crunchy dirt" being served with their potatoes, there were several alleged instances of prisoners finding maggots in their food.
Claims similar to those made by the Arizona and Oregon inmates also occurred in Utah in 2016. Prisoners there reported being fed food provided by Trinity in brown bags labelled "not fit for human consumption."
Allegations of prisoners being served substandard and potentially unsafe meat are not limited to only one food supplier. Trinity was not involved in the lawsuit by Oregon prisoners, and does not supply food to that state's prisons.
On Tuesday, another set of allegations came to a head when two executives with meat wholesaler West Texas Provisions, Inc., pled guilty to violating the Federal Meat Inspection Act. The company is said to have violated the law by selling uninspected, adulterated and mislabeled meat as food intended for prisoners.
After this story was originally published, Trinity Services Group contacted media outlets including Newsweek with a statement denying claims. Company spokesperson Anna Ponciroli said in the statement that Trinity provides "285 million meals every single year that meet and often exceed state and federal requirements."
"We have never intentionally bought expired food. Just as in any food service operation or high end restaurant, on occasion, a vendor may deliver a product that does not meet our quality standard and in such an instance, that product is either discarded or returned. We constantly try to innovate, and eliminate waste by catering to inmate tastes and preferences. We know the key to secure and safe facilities is through serving timely and nutritious meals," the statement says.
Correction 9/27, 4:40 p.m.: This article has been updated to clarify that Trinity Services Group was not involved in the Oregon case, and to include a statement from Trinity.