Former Intelligence Director Clapper Denies Trump Claim Obama 'Begged' for Meeting with North Korea's Kim Jong-Un
James Clapper, the former Director of National Intelligence under President Barack Obama laughed off President Donald Trump's claim on Sunday that the Obama administration had repeatedly "begged" for a meeting with North Korean leader Kim Jong-Un.
While meeting with Kim Sunday in the demilitarized zone along the border of North Korea and South Korea, Trump told reporters that his predecessor in the Oval Office had sought such a face-to-face with Kim, but had been rebuffed.
"President Obama wanted to meet and Chairman Kim would not meet him," declared Trump. "The Obama administration was begging for a meeting — they were begging for meetings, constantly and Chairman Kim would not meet with him, and for some reason we have a certain chemistry or whatever."
Appearing on CNN's State of the Union Sunday morning, Clapper could barely keep a straight face as the clip of Trump making that claim played.
"I don't know where he's getting that," said Clapper. "In all the deliberations that I participated in on North Korea during the Obama administration, I can recall no instance whatever where President Obama ever indicated any interest whatsoever in meeting with Chairman Kim. That's news to me."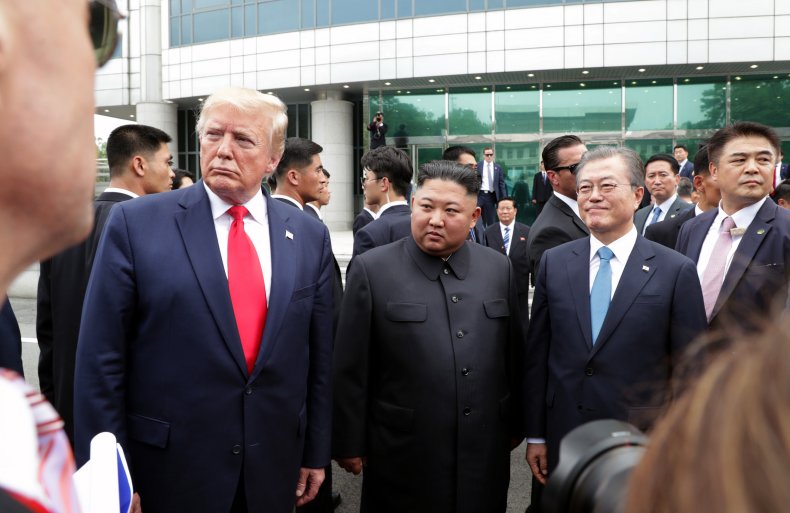 The former intelligence chief, who also served in high-ranking intelligence capacities under President George W. Bush, also questioned whether Kim and North Korea had any real interest in scrapping their nuclear weapons program, particularly when Trump has shown he is willing to back out of nuclear agreements.
"I think that when it comes to the hard business of negotiating here... I personally don't believe the North Koreans have, long term, any intent to denuclearize," said Clapper. "Why should they? It's their ticket to survival. Moreover, why should they do that when they've watched our performance, which suggests to them a future administration could abrogate an agreement just as this administration has done with Iran?"
Clapper was referring to Trump's May 2018 decision to pull out of the 2015 Joint Comprehensive Plan of Action (JCPOA) — a multi-nation agreement in which Iran said it would severely curb its nuclear program in exchange for sanctions relief from the U.S. and other signatories, like China, the EU, France, Germany, Russia and the UK. Even though Iran had complied with the JCPOA, the Trump administration backed out of the deal last year and imposed new sanctions against the Middle Eastern nation.
Appearing with Clapper on CNN was analyst Fareed Zakaria, who said Trump had effectively given away what had historically been viewed as diplomatic "rewards" — meeting with a U.S. president and all the legitimacy such a meeting confers — but only receiving "great photo ops" in the DMZ in return.
"Photo ops at the DMZ are always better than long-range missile tests or underground nuclear tests; that's a given," responded Clapper. "I do think it would be useful though if we got down to some hard negotiation, like agreeing on what denuclearization actually means, and asking the North Koreans the question: What is it it would take for you to feel sufficiently secure so that you don't need nuclear weapons?"