Former Israeli General Claims That Integrating Women Into IDF Is Left-Wing Plot to Weaken Army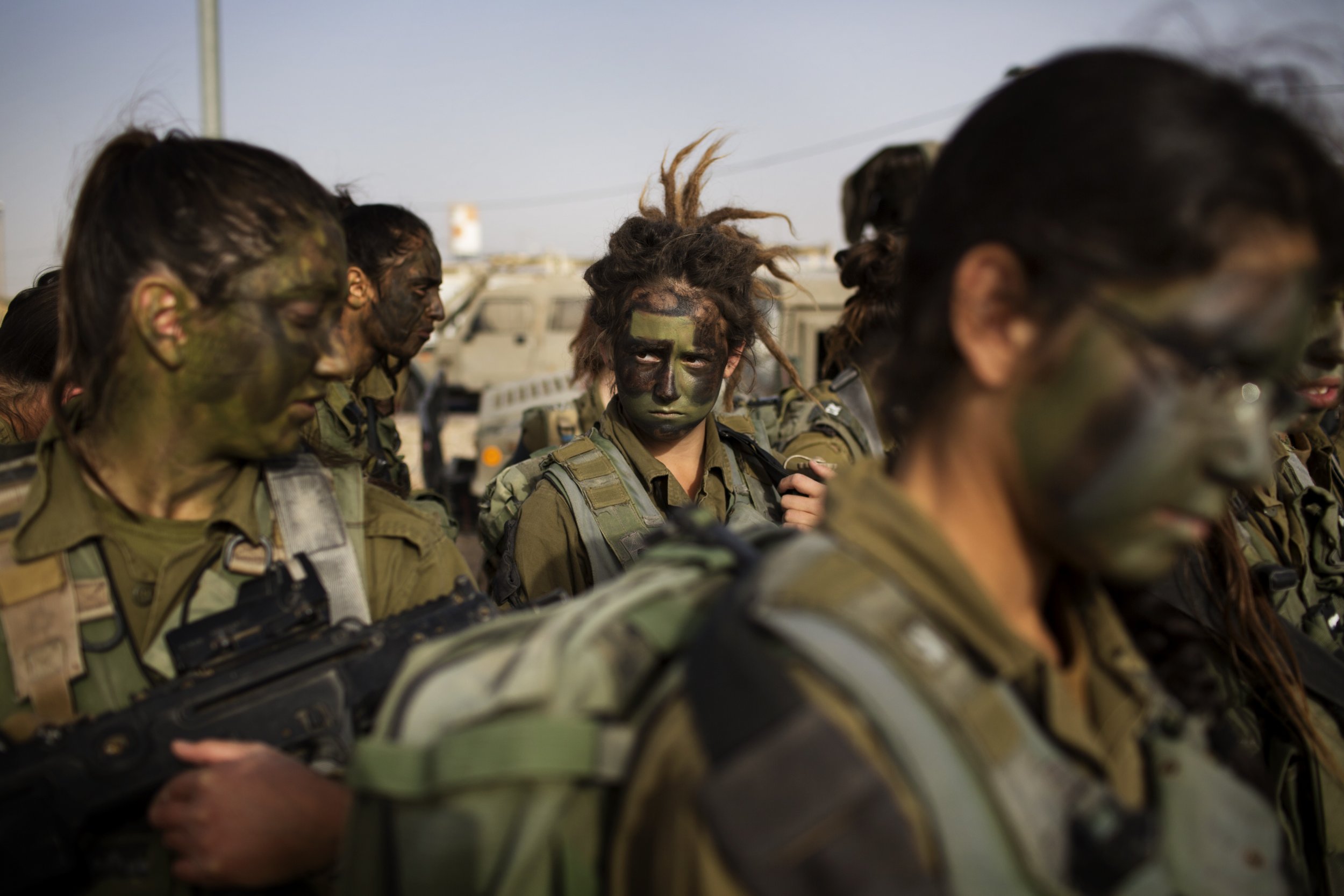 Former Israeli general Yiftah Ron-Tal has sparked a political and feminist backlash after he claimed far-left groups wanted women introduced to combat units in order to weaken the Israel Defence Force (IDF).
The Foreign Affairs and Defense Committee is currently discussing whether or not female soldiers should be integrated into the army's Armored Corps, according to reports. Ron-Tal is vehemently against the proposals.
"I think there are [far-left] groups with special interests behind this that are using this process—which is supposedly a democratic and important process to produce more fighters for the IDF—in order to weaken our army," he said during a Galey Israel Radio interview Sunday, The Times of Israel reported. "It's terrible. I know it's terrible what I'm saying. The people leading this, sorry for the phrasing, are freaks."
Ron-Tal, former head of the Israeli Port Authority and a former major general in the IDF, is now director of the Israel Electric Corporation. Hours after he gave the interview he posted a statement on Facebook apologizing for his comments.
"I apologize from the bottom of my heart if it was implied by the things I said that left-wing organizations are behind this process, with the intention of weakening the strength of the IDF," his statement read. "My position is certainly not that, and I am convinced from the bottom of my heart that these groups see and want the best for the IDF and the best for the security of the state."
Israeli politician Rachel Azaria, who is currently serving as a member of the Knesset for Kulanu, expressed shock at the former general's comments.
"I don't even know how to answer that," she told The Times of Israel. "The army needs good soldiers and soldiers who want to serve. Right now, that's women."
Prominent feminist journalist Anat Saragusti also responded to Ron-Tal's radio interview.
"Why not allow men and women enlist units by mental abilities, physical [abilities], and not according to their gender?" she posted to Facebook. "On average, men are physically stronger than women. But it's average. Therefore why not enlist in the army on the skills and not by gender?"