Former Israeli President Shimon Peres Rushed To Hospital For Heart Surgery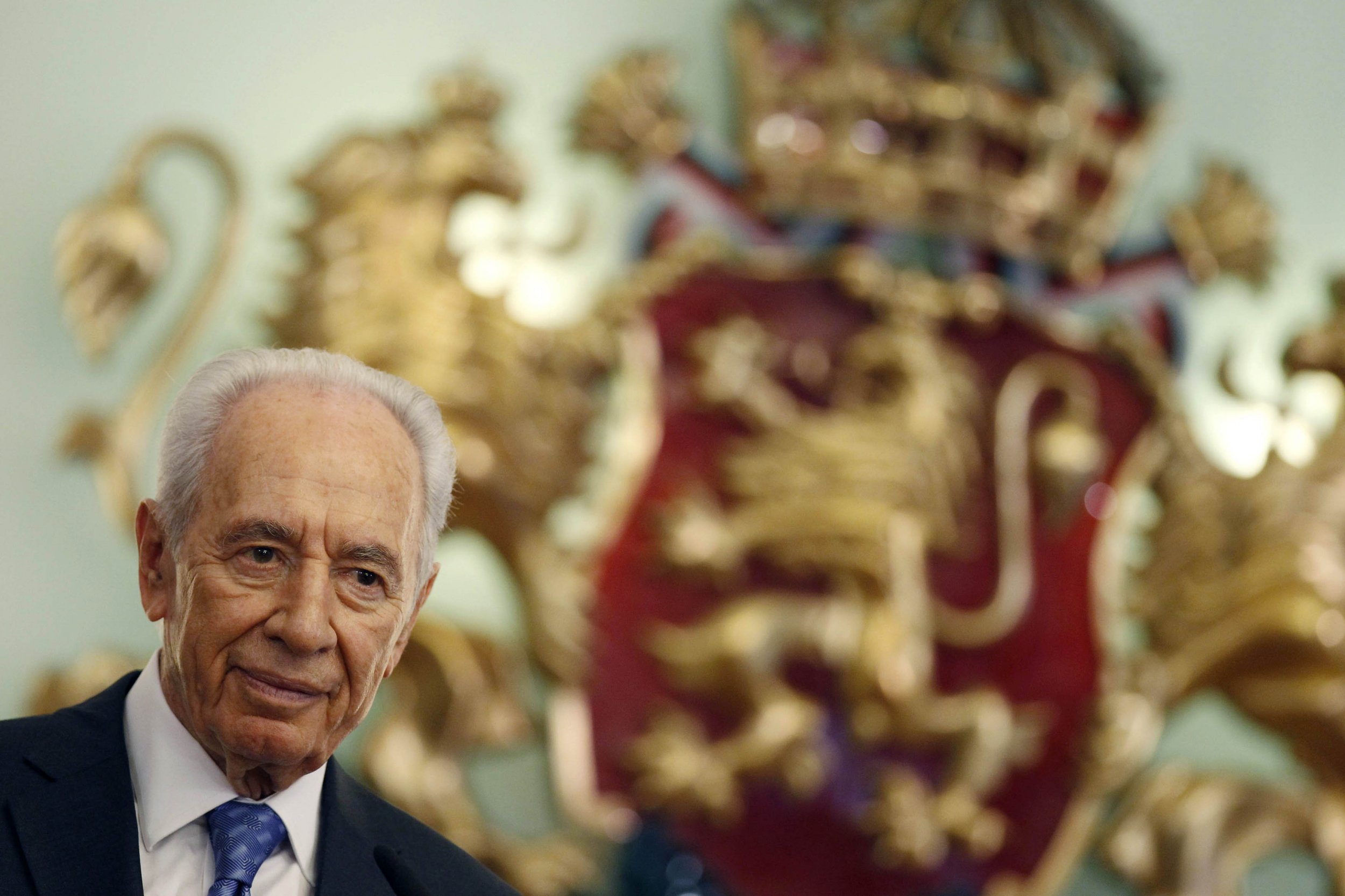 Former Israeli President Shimon Peres was rushed to hospital for emergency heart surgery on Thursday after he experienced chest pains, a spokeswoman for the Israeli figurehead said.
The 92-year-old was taken to the Sheba Medical Center in the Tel Hashomer district of Ramat Gan, east of Tel Aviv, where he underwent a successful heart catheterization procedure after he was diagnosed with a narrowed artery, the Associated Press reported. He is now conscious and being medically tested following the surgery.
Ayelet Frish, Peres' communications consultant, told the Jerusalem Post that he "woke up this morning at his home with palpitations and a feeling of constriction on his chest."
She said in a statement that "the paramedic in his security detail determined an irregular heartbeat."
At the start of the year, rumors circulated in Israel that Peres had died. A spokesman denied the reports, saying: "Shimon Peres would like to clarify that he is alive and well. The only thing preoccupying him at this moment is his dinner."
Peres, born in Poland, rose to become Prime Minister of Israel twice—between 1984 and 1986 and 1995 and 1996—before being elected the country's President in 2007, eventually stepping down in 2014. He represented five political parties in the Israeli Knesset in a political career that lasted more than six decades.
He won the Nobel Peace Prize in 1994, alongside Yitzhak Rabin and Yasser Arafat, for Israeli-Palestinian peace talks that established the Oslo Accords during his time as Israel's foreign minister.
He continues to advocate peaceful coexistence between Arabs and Jews in the Middle East, founding the Peres Center for Peace in Jaffa.